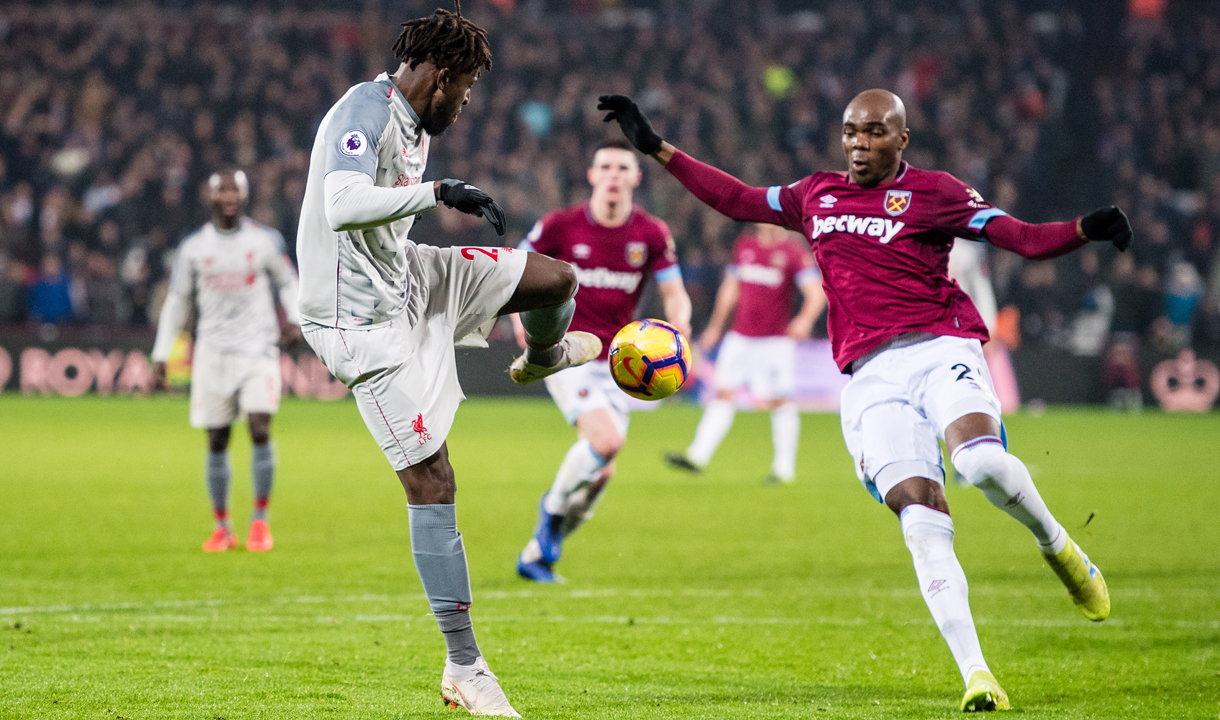 Angelo Ogbonna felt West Ham United's performance in securing a 1-1 draw against Premier League leaders Liverpool on Monday night was an important response to their run of indifferent form.
After beating Arsenal in mid-January, consecutive Premier League defeats to AFC Bournemouth and Wolverhampton Wanderers, with an FA Cup loss at AFC Wimbledon in between, threatened to knock Manuel Pellegrini's men off course.
But having made their point against the Reds – and doing enough to claim all three – Ogbonna believes his team can attack the final 13 games of the season with real vigour
"I think we did really well and deserved three points, but this is football and we take the point. I think we played really well in our shape and it was important for us to step up.
"I don't think we lost confidence, maybe it seems like that from outside, but for me and the lads we've demonstrated we can play really well and play against whatever team.
I think we played really well in our shape and it was important for us to step up

Angelo Ogbonna
"We prepared well and were organised for the game. The back four played really well, and in midfield too we closed the lines. We worked so cleverly and with Felipe Anderson one side and Michail Antonio the other, we pushed when we had the chance to push.
"Of course, we were ashamed when we lost to Wimbledon. We conceded four goals and as a defender to concede four goals against a team from League One [is not good enough]. 
"Our expectation was to play really well and go ahead in the cup, but that is in the past.
"When you compare last season to this, it's a totally different West Ham. We showed that against Liverpool."