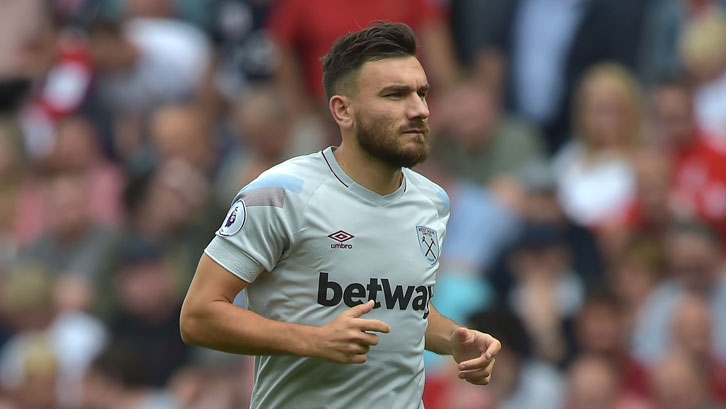 Robert Snodgrass says West Ham United must go into their Monday Night Football meeting with Liverpool believing they can beat the Premier League leaders.
The Hammers kick-off against the Reds having lost their previous two top-flight fixtures, slipped to 12th in the standings, and without a host of important senior players, while Jurgen Klopp's visitors are top of the table and on course for their first title win since 1990.
However, Snodgrass is not about to let any negativity cloud his own thinking that West Ham can do what they have already done to Manchester United and Arsenal this season – beat them at London Stadium.
We need to put words into actions and try and get the result come Monday

Robert Snodgrass
"You approach the match believing you can win it," said the Scotland winger. "I think it's the same with every game really. That comes back to believing you are a big team and having that mentality to be a big team.
"I think when you assess it, we are playing against a big team at the top of the league who are flying high, they haven't dropped many points. But it's one where we can get right back on track and it's one we can show the fans that we are working hard behind the scenes and we don't want to be losing games.
"London Stadium has created some good moments this season against the big teams. It will be no different come Monday. Hopefully we'll be back to our best and we get a good result."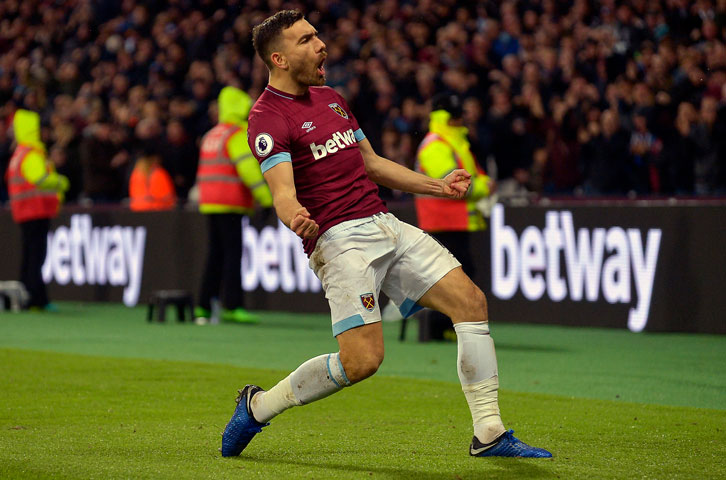 Inflicting what would be Liverpool's second defeat of the Premier League season could see West Ham climb as high as eighth in the table come Monday evening.
However, while everyone connected with the Club would love nothing more than to secure UEFA Europa League qualification through their league position, Snodgrass says setting season-long targets can often be more of a hindrance than a help.
"I saw [Ole Gunnar] Solskjaer touch on it at [Manchester] United – we are not aiming for anything in particular," the No11 observed. "We take each game as it comes. That's the most important thing for us. If seventh place comes, it comes.  We need to keep progressing and trying to win games.
"When you look too far ahead and you don't get that result you feel as if it's the end of the world but that's what we have found over the last few weeks. We don't look too far ahead – just focus on that game because you can find yourself getting beat [like] against Wimbledon and put out of the cup.
"They fully deserved it and we weren't at the races. In this league and the cups, you get what you put in basically and we haven't been at the races in the last three or four weeks.
"I think, as a team, we have said what we have to say, watched videos to see how we can get it. We need to put words into actions and try and get the result come Monday."