Interviews
Fabianski: Tonight's game is a great challenge and a great opportunity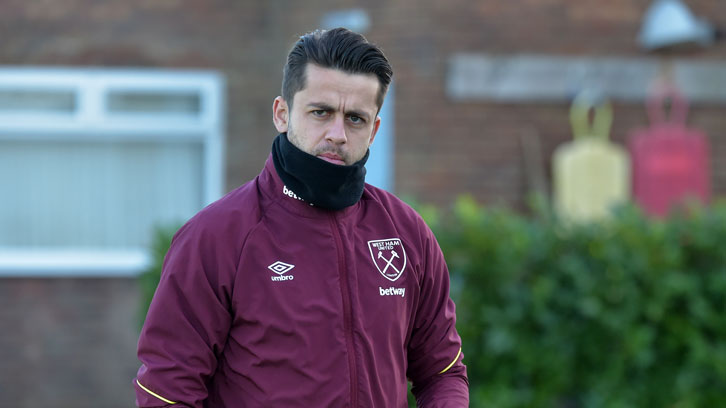 West Ham United fans are not alone in their growing admiration for goalkeeper Lukasz Fabianski.
Their Swansea City counterparts were sufficiently impressed, despite relegation from the Premier League, to vote the 33-year-old their player of last season while an influential poll in his native Poland has already named him their country's outstanding player of 2018/19, ahead of talent such as Robert Lewandowski and Krzystof Piatek, who has just moved from Genoa to Milan.
Fabianski has also made more saves – 92 – than any other goalkeeper in the Premier League this season, a total which could be increased against Liverpool at the London Stadium tonight should he, as expected, recover from an arm injury sustained in West Ham's 3-0 defeat at Wolves.
Fabianski moved from South Wales to east London for £7 million last June and has already proved one of the bargain buys of that summer transfer window.
Despite the Poland international's presence in two of West Ham's last three matches though, Manuel Pellegrini's team has leaked a total of ten goals. Prior to those last three defeats, West Ham had beaten another of Fabianski's former clubs, Arsenal 1-0 and the Pole is hoping his team-mates can repeat that level of performance against the Premier League leaders.
For us, it's a great challenge and a great opportunity to show the fans we want to create something good with this group of players

Lukasz Fabianski
"Maybe, after that Arsenal game we had this feeling that we were 'there,' he said. "Maybe we took things a little bit for granted after that win which was one of our best performances, especially defensively.
"We were so compact as a team. Everyone worked really hard for that result and that has been slightly missing in the recent performances.
"If you do all the little things, like being in the right position on the pitch, pressing at the right moments, working for the team in a smart way – if you do all those things as a group, then at the end of the game, you will be rewarded.
"Once you stop doing that as a group, the opposition will always find some gaps, some spaces. We have to focus on these little things because we've already shown this season that we can do it.
"For us, it's a great challenge and a great opportunity to show the fans we want to create something good with this group of players."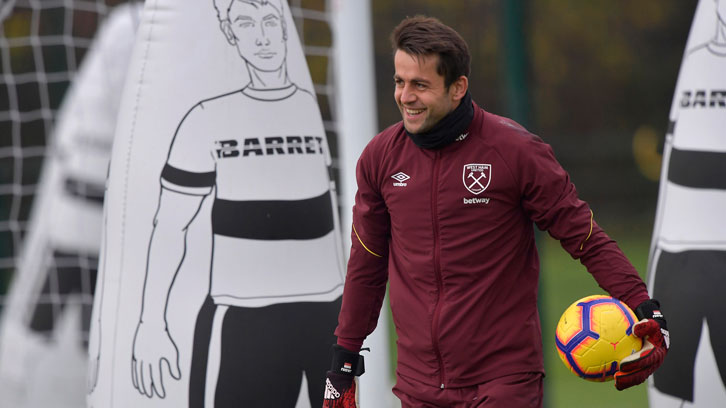 Fabianski will also be hoping for an improvement on his West Ham debut last August, against Liverpool at Anfield.
He conceded four goals that day but explained: "I think we all knew that, as a new team, it could be a tricky, tough season for us.
"We had a new manager, new ideas and loads of new players. I think we were excited about what was ahead of us but at the same time, we knew that it would take a bit of time to work out all we needed to do.
"We were going to Liverpool to face a team who were already 'there' if you like. That game – and the next few – was us finding out the best way to play as a team. We just tried to grow as a team and improve as we went along.
"We have done that. Yes, we find ourselves in a tricky spot right now but if we look back from those first four games which we lost, to the end of December, I think we have been in a good way and we have moved forward as a group.
"Now we have to re-group and return to the way we were playing when we had those good results.
"What must have been very frustrating for the manager is that, because of all the injuries, he has not been able to play a settled side.
"If you look at the match programme with all the names of our squad and then you realise half of them are missing, especially in this period we have just gone through, when the amount of games has just been crazy.
"Some of our players have played almost every single minute of that period and it is hard to recover. You pick up knocks which don't prevent you from playing but you are not fresh in your body or your mind.
"If you have a group of 20 it is perfect for the manager because he can rotate and for the players it is better also because it helps your performance if you don't play five games in ten days.
"For me, as a goalkeeper, it has been better because I wasn't involved in the two cup competitions and although physically it doesn't make a big difference, mentally it's important because, when I've had a little break, I've freshened up my mind."
I'm happy where I am, I'm proud with the way I got here and I just hope I can keep learning and get better as a 'keeper

Lukasz Fabianski
At the other end of the pitch tonight will be Alisson, who cost Liverpool around £61 million more than West Ham paid Swansea for Fabianski.
"I've been on a different path," he smiled. "I've had some bad moments in my career and maybe I started to really understand the game a bit later than some.
"What helped me in recent years is playing week in and week out. I've also worked with some really good goalkeeping coaches, at Swansea with Tony Roberts and here with Xavi Valero. They have helped me develop a lot and understand the game.
"I'm happy where I am, I'm proud with the way I got here and I just hope I can keep learning and get better as a 'keeper."
*Lukasz Fabianski was talking to the Evening Standard's long-serving West Ham United correspondent Ken Dyer.