David Moyes has revealed his 'burning desire' to succeed at West Ham United after returning to the Club.
The vastly-experienced Moyes has come back to London Stadium after being appointed as first-team manager on Sunday, rejoining the Club he managed successfully during the 2017/18 season, and told West Ham TV he is relishing the opportunity to work in east London again.
In his first interview following his return to London Stadium, the Scot shared his passion for the role and for the Club, outlined his vision for the future and spoke of his desire to reward the Hammers' loyal supporters with entertaining, winning football...
On returning to West Ham United...
"It's fabulous to be back. It feels great to be home. I've missed being here because I really enjoyed it. I enjoyed being around the stadium and I loved being in this part of the world and I missed the Club, so I can't wait to get started. I'm feeling very proud that I'm back here at West Ham. But I think more importantly I'll be looking to see what I can do and what I can make improvements to, how we can get some wins with the players and how we can get some quick wins on the field as well."
On his immediate plans...
"The job first and foremost is to make sure we get away from this position. But I do believe that the squad of players I've got here is a better squad of players than when I took over before, so I am looking forward to working with them and I am looking forward to meeting them as I've not met them yet. I want to hear what they've got to say and I want to see what fits best for the Club, but ultimately I want to play good football, I want to play exciting football and I want to give everybody something to cheer about and shout about."
On the advantage of returning to a Club he knows well...
"It is good. Being around the stadium and the training ground, obviously I know my way around so I'm looking forward to getting started. There are quite a lot of new players, so it will take a bit of time for me to get to know them and them them to get to know me as well, but what we need to do is be together, a Club together, supporters and players, and really be something special. I'm burning and driven to start again."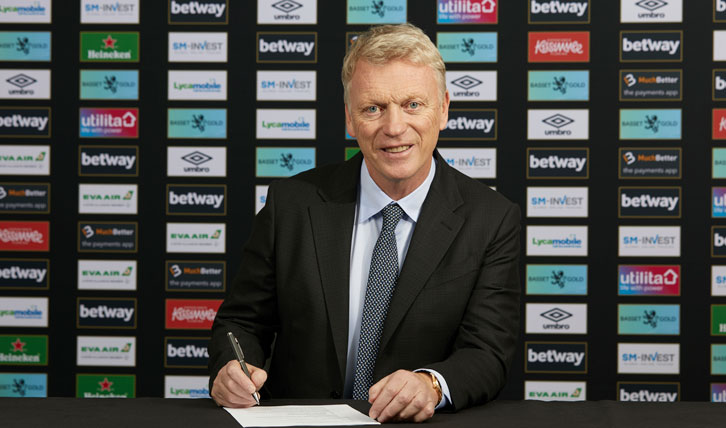 On why he is the right man to lead West Ham United forward...
"The first thing I have to say is that I'm incredibly experienced, I've got an awful lot of games in the Premier League, I've been around, and I still feel very young. I'm very active in knowing what's new in football. The big thing for me is to show what I have and exactly what I can bring to the Club and I think, over many years, I have done. I still think I have more to give West Ham and I want to show it."
"What we need is the players to buy into everything we want. I want to give the crowd something to shout about and cheer about. I am a football supporter and always have been and I know what the supporters want – they want to see action and they want to see commitment from the players. So, what I will guarantee is that me and the staff will try and get every drop out of the players that we can and hopefully, in turn, it will get us further up the league. Then, I really want to try and build something that looks good for the future.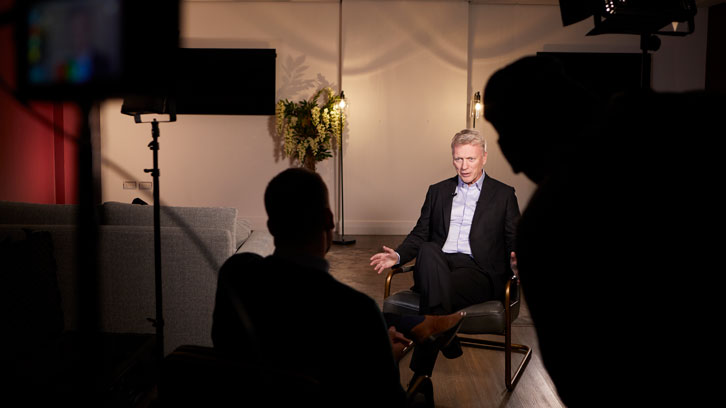 On giving the players confidence and belief to perform to their best...
"First and foremost, we're going to try and get them all to work together. I think it's easier to regain confidence as a group than it is individually, as the group makes you better, so I'm looking forward to getting with them and actually letting them know what they can do. We're going to trust them and overall the players are going to have to be brave enough to take the ball and play, but also we're going to have to defend better and also going to have to attack better."
On wanting to give the supporters a team to be proud of...
"I want to give them a really good team and I want to give them a team they can be proud of. But, more importantly, I want to give them a team that they look forward to turning up on a Saturday and seeing the game. I want them to be behind the team and singing the players' names. I want the players to feel important, but I'll tell the players the only way the supporters are going to do that is by them showing it on the field."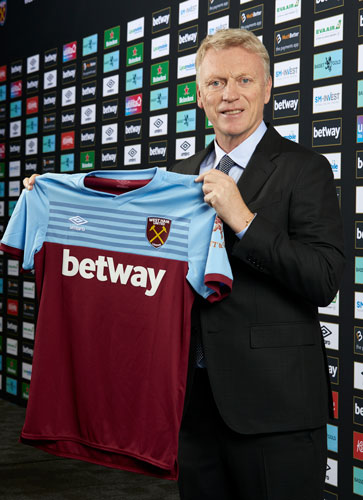 On how he will be feeling as he walks down the London Stadium tunnel on New Year's Day...
"I'm going to be feeling very proud that I'm back here at West Ham. But I think more importantly I'll be looking to see what I can do and what I can make improvements to, how we can get some wins with the players and how we can get some quick wins on the field as well. The start is really focusing on the immediate games."
On being genuinely excited to be back at West Ham United...
"The thought of it has been really fantastic, to get back. I had a really good time here. My staff enjoyed it and I enjoyed it. We got on and I thought we had a great rapport with the supporters and the players. We need to build that and I want to do it again. I want to start off positively and I want us to try and get ourselves going in the right direction.
"When the owners spent the money on the players, I think there was a real lift on what the chances were [of pushing on] and you could see what it meant to the Club. I do know it's such a big Club and someone soon is going to get West Ham near the top of the league and get them challenging and I have to make sure that someone is me.
"I hope you can see the desire in my face because that's the way it feels, and I hope the players are going to see it in my face because I loved it when I was here, I really did. My desire is there. I've learned and I've not been at home. I've been at games as often as I can. I want to see what's new in football, the new trends, where goals are getting scored from, how teams are defending, so I've educated myself and I am looking forward to bringing it all to the table at West Ham."