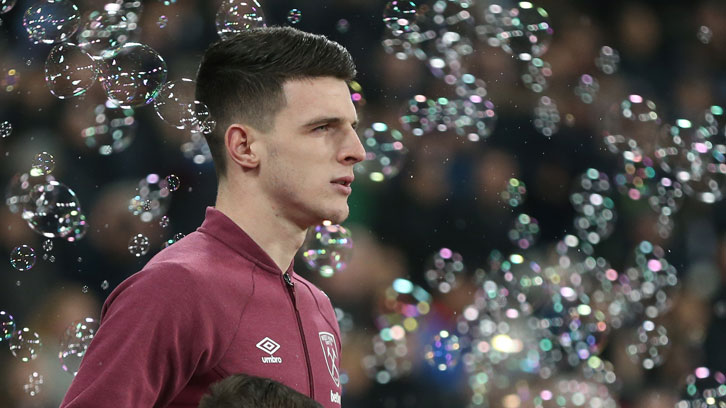 The pain was written all over Declan Rice's face as he spoke to BBC Match of the Day following Saturday's 2-1 Premier League defeat by Leicester City.
The 20-year-old's day began full of pride as he was made West Ham United's youngest captain in more than 15 years but ended in disappointment as the Irons' winless run at London Stadium stretched to six matches.
When asked to quantify his frustration on a scale of one to ten, with ten being the highest level possible, Rice's reaction said it all.
We want to be winning football matches. We want to move up the league. We don't want to be down fighting relegation. We're West Ham

Declan Rice
"Let's be honest, it's a ten really," he began. "It's not going our way at the moment, it's another loss at home where we should be winning games.
"It's hard to say. You can see on my face that I'm really frustrated and so are the lads. If only we could turn it around and start getting points, that's what we want to do, but at the moment it's not going our way and, let's be honest, you can see that on the pitch."
When asked to explain what has gone wrong for West Ham in recent weeks, Rice summed it up in one word.
"It's confidence," said the skipper. "You can't win games without having confidence. At the start of the season, we had so much confidence and people were talking about us being top-six contenders but now, let's be honest, that's really far away.
"We need to be honest with ourselves, start picking up our confidence on the pitch and start playing football.
"We play in front of 60,000 and we're making them not want to come and we don't want them to feel like that. We want to be winning football matches. We want to move up the league. We don't want to be down fighting relegation. We're West Ham.
"We need to pick up, we need to pick up fast because games are coming quick now. The only way to change things is to stick together, keep working hard and hopefully things will change."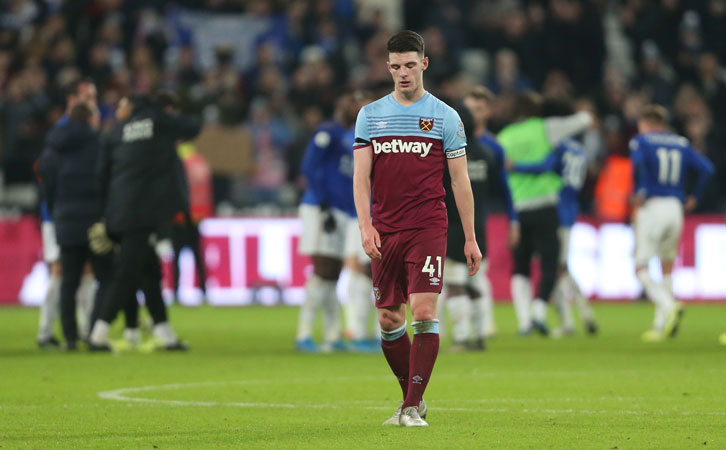 As someone has been with the Club since the age of 13, Rice feels every defeat as keenly as the supporters, and he is personally desperate to put things right for the Claret and Blue Army, particularly on home turf at London Stadium.
"You feel pressure as a player and you need to please the fans," he continued. "We had so many games last year when we sent them home happy and they were excited to come but, losing 15 points from winning positions, they're going to be thinking 'This isn't good' again.
"We need to change that thought and every time we step on the pitch, we need to be getting three points at home.
"Last season, we hardly lost at home, so that needs to change [back to that] and we need to get back on track. We need to keep going and pick up the points fast."
Next up? AFC Bournemouth, who sit one point and one place above the Hammers, at London Stadium on New Year's Day.
"That's probably the biggest game of the season," the No41 confirmed. "Bournemouth is massive now and all focus goes to that."