West Ham United manager Manuel Pellegrini sat down with the assembled media on Monday afternoon to look ahead to the Boxing Day Premier League fixture at Crystal Palace. 
The boss talked about Martin Peters' passing, having a 12-day break between fixtures and the issue of racism in football...
Martin Peters' passing is sad news
On Saturday, we heard the very sad news of the passing of Martin Peters, a true legend of West Ham United and the game of football itself. My condolences, on behalf of the players and coaching staff here, go to his family at this difficult time.
In 1966, I was 13-years-old and, like every boy my age, in love with football. The World Cup four years earlier had been held in my home country, Chile, and there were many heroes at the time – the likes of Pele, Garrincha and Eusebio. 
When England won the World Cup, their players all became known around the world, and the likes of Bobby Moore, Geoff Hurst and Martin Peters joined that list of heroes. The tributes to Martin in recent days show what a magnificent footballer and wonderful man he was.
Two wins after Christmas would be the perfect present
It was good to have a 12-day break since our last match, which we won at Southampton. I think we had more time to prepare for these four games that we now have to play in ten days – three in the Premier League and one in the FA Cup.
The team is working with confidence after the last game that we played, so I hope now especially that we can recover some home points that we are losing too much.
Of course, it would be good because we have to play two games more to finish the first round, we have 19 points in this moment and if we can finish with 25, especially after so many different problems that we had, it can be a good first part of the season, but now you must do it.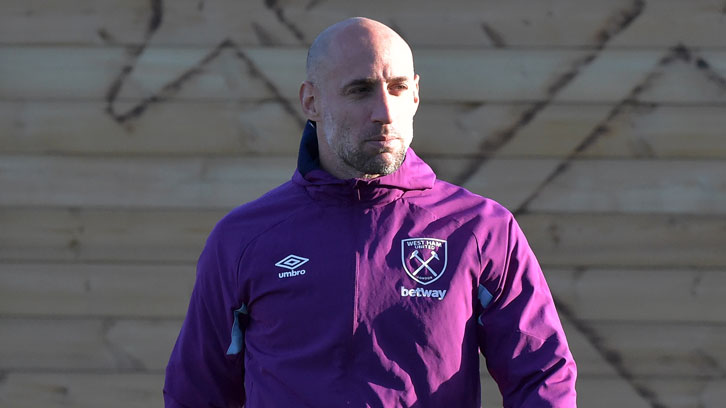 I have trust in Pablo Zabaleta
Ryan Fredericks is suspended for our match on Boxing Day, but if there is a player that I trust always, it is Pablo Zabaleta. He is a very intelligent player with a lot of experience. Maybe, of course, he doesn't have the speed he had some years ago, but he can manage to mark any player in the Premier League.
The racists should be kicked out
I read about what happened at the Tottenham match on Sunday. I didn't see what happened, but everyone must always condemn racism.
In Tottenham's stadium there were 60,000 people and this involved not more than 100 or 150 people, so I think they must be punished but we cannot involve all football about that because most of the fans are going to enjoy the game and not shouting or doing stupid things like those problems that happened.
Most fans don't deserve for the game to be stopped or not to continue playing. I think the 100 or 150 people, because there were not more, must be punished and be out of the stadium.
But I don't think football is involved in that thing because that can be more serious. I think that it is just a couple of people who should be condemned immediately and taken out of the stadium.