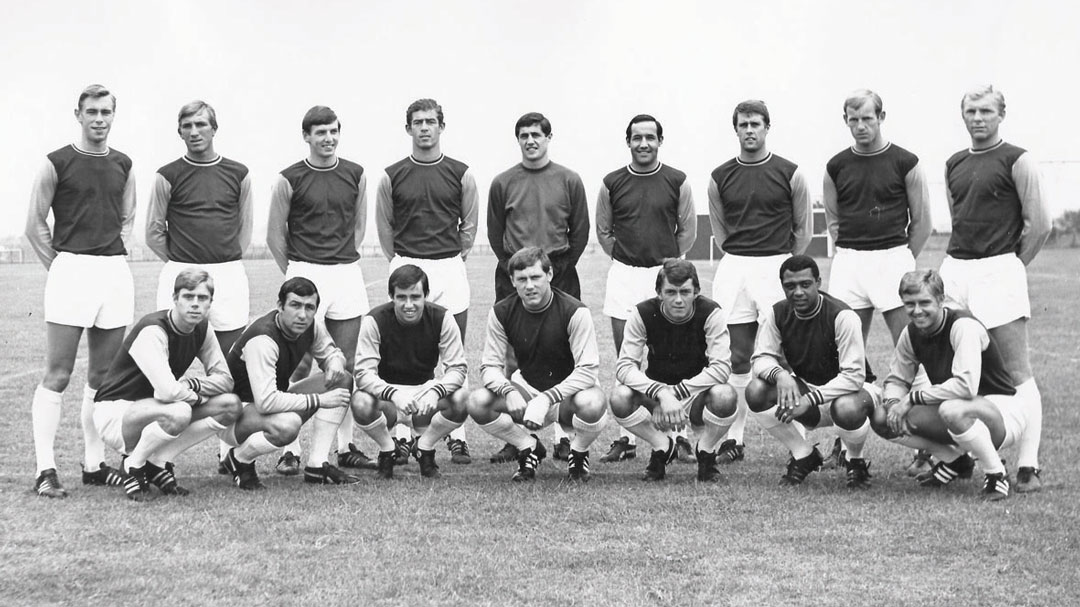 An 18-year-old Harry Redknapp made his West Ham United debut in a 1-1 First Division draw with Sunderland at the Boleyn Ground in August 1965.
The Hammers' goalscorer that afternoon was a gifted midfield player four years his senior, wearing the No4 shirt; a gifted midfield player who would be crowned a FIFA World Cup winner a little under a year later.
Back in August 1965, though, Martin Peters was a 21-year-old whose talents were known nationally, rather than internationally. While England recognition was still to come, Peters' West Ham teammates, and anyone who had seen his inspirational performances as the Hammers won the 1965 European Cup Winners' Cup, had already recognised his peerless all-round talents.
Among his biggest fans was Redknapp, who had followed his fellow east Londoner through the Academy of Football into Ron Greenwood's first-team squad, emulating Peters by making his debut at the age of 18.
Following the passing of his old teammate and friend at the age of 76, the former West Ham player and manager spoke warmly of a player and a man whose legacy will live on forever.
Martin Peters was a special footballer in my opinion. He was a complete, all-round player

Harry Redknapp
"Not only was Martin a fantastic footballer, he was an absolute gentleman," said Redknapp, who made the majority of his own 175 appearances in Claret and Blue playing alongside Peters between 1965 and 1970. "He was very quiet, very well-mannered, just a great person. A true legend.
"He was a very, very modest guy, quiet, very much a family man and he was a complete, all-round footballer.
"Martin was a down-to-earth council house boy from Dagenham who had no airs and graces. He was just one of the chaps, really. He was a special footballer in my opinion. He was a complete, all-round player.
"In my memories, I can still see him as a 19-year-old, pulling up in his Ford Anglia and giving me a lift to the ground. Obviously, his career blossomed from there, but I still see him as a young player, arriving in the penalty box, getting on the end of a cross with great timing and putting the ball in the back of the net, time after time.
"He was a goalscoring midfield player who would score more goals than most strikers would score nowadays. In training some days he'd go in goal and was an incredible goalkeeper he could play centre-half. He played full-back. He could play any position."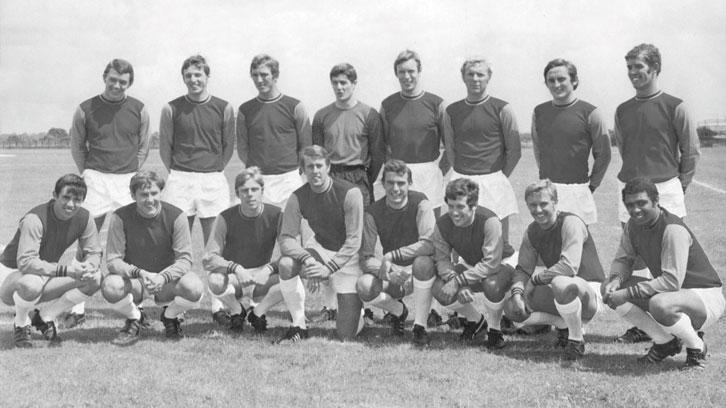 Peters' greatest day, of course, came when he played in his favoured midfield role in the 1966 World Cup final against West Germany, ghosting into the penalty area to score England's second goal in their historic 4-2 win.
Redknapp was among the millions who watched the goal on television, before welcoming Peters and his fellow World Cup winners Bobby Moore and Geoff Hurst back to Chadwell Heath just a few days later.
"When you look back at 1966 and what those boys did for their country, winning the World Cup, it was a special day and they will be remembered for ever," he observed. "When people talk about football they always remember the 1966 team and Martin, not only did he play, he scored a goal in that final. It was a great day for English football and he was a massive part of that.
"They came back from the World Cup – Bobby, Geoff and Martin – and they just got on with it. There was no kind of 'We've just won the World Cup. We're special'. They were just part of a team and part of a group of lads who loved being together.
"What they achieved was incredible. I'll never forget that day, watching the TV back at my Mum and Dad's house. The whole country celebrated that night.
"I think they got a thousand pounds a man for winning the World Cup, but the money was secondary. The achievement was unbelievable and to be part of that team was something nobody could take away from him and my condolences to Kathy and his family."