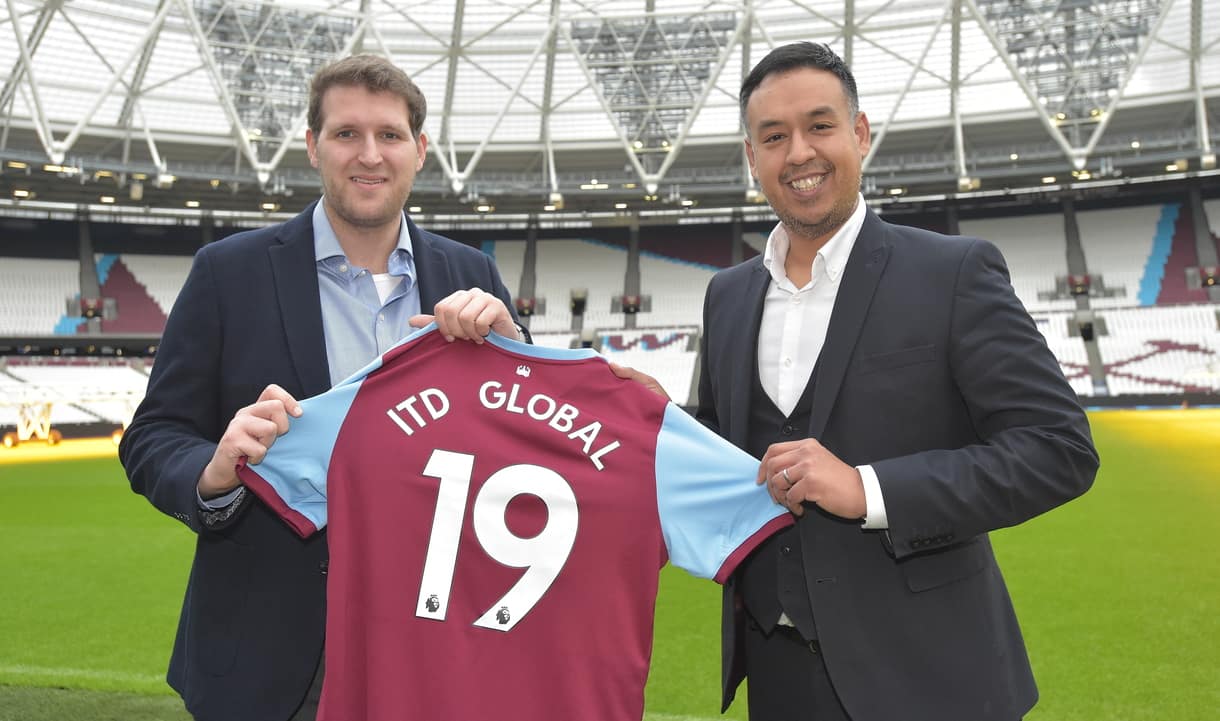 West Ham United is delighted to announce ITD Global as its Official Logistics Partner. 
ITD Global is an established and leading international freight logistics, eCommerce and express courier specialist with offices spread in strategic areas across the globe.
West Ham United's Commercial and Digital Director, Karim Virani said: "We're delighted to cement a close relationship with ITD Global as our Official Logistics Partner. Their expertise will mean that our fans will benefit from a market-leading service, particularly when receiving deliveries from our online store. 
"We are already working closely with ITD Global to ensure that fans all around the world can receive their Hammers merchandise as quickly and cheaply as possible."
Charles Chait, Division Manager at ITD Global said: "ITD Global are delighted to have joined forces with West Ham United as the Official Logistics Partner. The decision to partner with the Club was an easy choice for us; the incredible global fan base and visibility of the club across all continents gives us unrivalled access to a huge demographic throughout our key target markets.
"Understanding the Club, it's rich history and goals compliments the services ITD are able to offer. With a variety of solutions on logistical and software capabilities, we strongly believe that this partnership will take our brand to the next level on the global stage, whilst continuing to affirm our position as a global contender in the logistics arena. 
"The club's level of dedication to local communities and further afield, and enthusiasm shown towards us already has given us great confidence that this will be a winning partnership. This, together with the exciting brand of football in the most competitive league in the world, makes this a fantastic prospect."