West Ham United's Players' Project has once again ventured into the local community, with seven players making the journey across to Newham Hospital to surprise young patients.
Pablo Fornals, Manuel Lanzini, Roberto, Ben Johnson and Goncalo Cardoso were joined by Academy players Peter Stroud and Anouar Mhassani, who all spent the afternoon at the Rainbow Centre children's ward meeting the youngsters, their families and the ward's dedicated staff, as well as handing out West Ham United-themed Christmas goody bags. 
The visit was arranged in collaboration with Barts Charity, the dedicated charity for Newham Hospital. Their Greatest Gift Appeal aims to buy a gift for every child and older person spending Christmas in the hospital.
Pablo Fornals said: "It's good for us, and it is good for the families, to know that West Ham is with them. Christmas is the best moment for us to come and meet with families and show our support.
"These boys and girls are here in not their best moment and if we come here with happy things, it is good for them. It's a little thing we can do and there are a lot of gifts for the children and I think that they are enjoying them."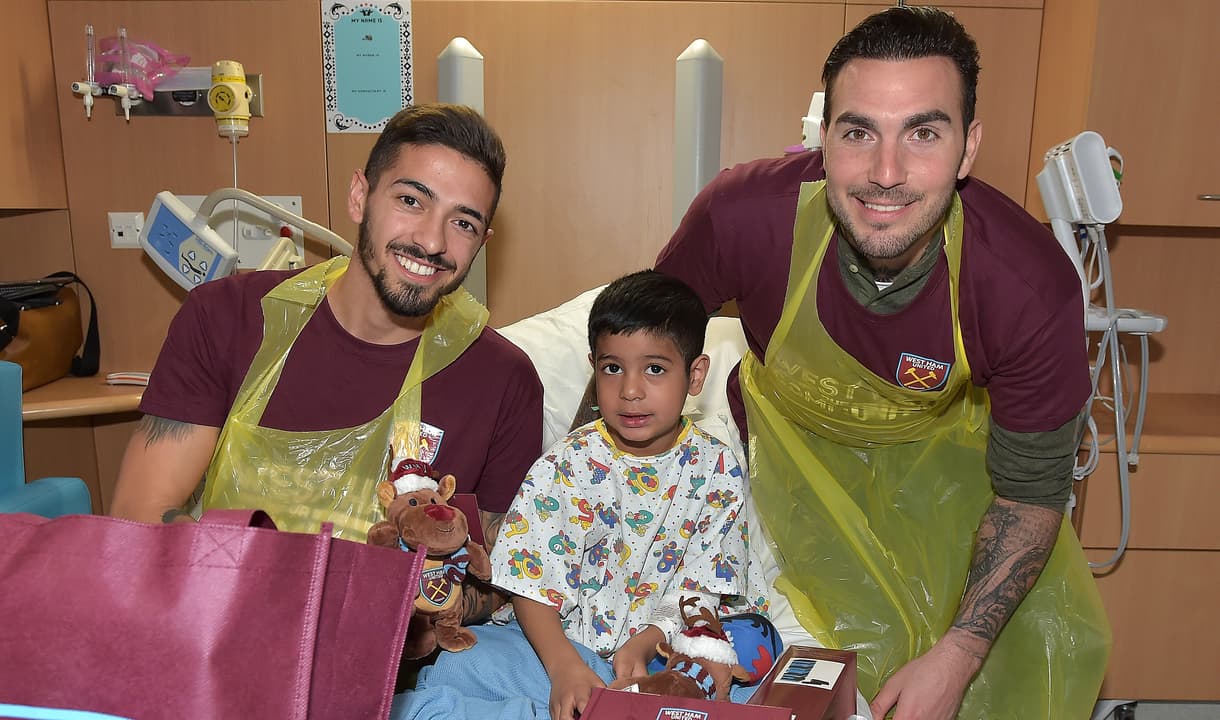 Ben Johnson added: "It's phenomenal to see how taking a few hours out of our day can be so important to other families and people who are in the hospital. 
"The money going into the Players' Project is increasing and it's becoming a big, big thing. There is so much more that the Club does than just playing on a Saturday, and we are trying to do more to bring us closer to the community around Canning Town and Newham. 
"It's really important to have cohesion in the community with the football club visiting hospitals and last month we were in a school. To see big players like Manu and Pablo mixing with youngsters is fantastic."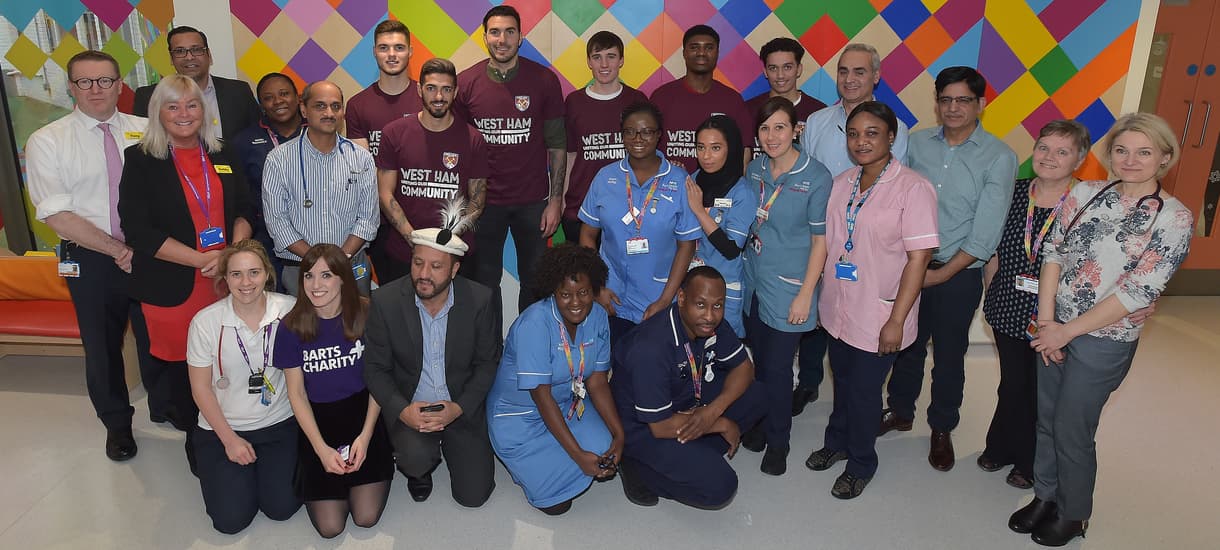 The patients and staff were delighted by the special guests. Aaron Singh has a condition called Neutropenia which means that he gets infections easily and needs to visit Newham Hospital regularly.

His Mum Maria Palton, of Iris Close in Beckton, said: "It's overwhelming and amazing. You don't expect when you bring your ill child in that you're going to get a visit from a Premier League team! The players and the gift really lifted Aaron's spirits and he'll be telling everyone at school."
Jo Bakah, Ward Manager at the Rainbow Centre, added: "It's great and exciting to have the players here in our brand new state-of-the-art building funded by Barts Charity. It's winter and we've got some quite sick children here but the players put smiles on the children's faces. Thank you to West Ham and good luck for the season!" 
You can support the Barts Charity Christmas appeal at bartscharity.org.uk/Christmas.