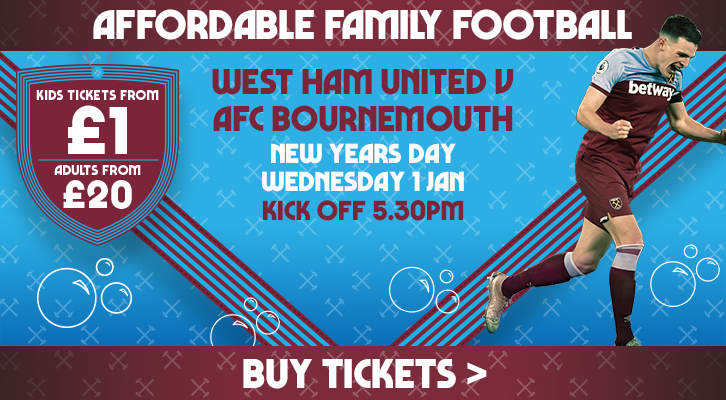 Additional tickets have become available for the Premier League visit of AFC Bournemouth to London Stadium on New Year's Day - with Kids tickets on sale for just £1 - but less than 500 remain so hurry to secure your seat!
With Bournemouth returning tickets from their allocation, the Club have been able to open up extra tickets in Home areas and are delighted to be able to make them available to supporters from just £20 for Adults and £1 for U16s.
That means and Adult and two Kids can be at our first game of 2020 from as little as £22!
Seats are also available for the 28 December visit of Leicester City on the Ticket Exchange, with Season Ticket Holders able to list their tickets for other supporters to buy. Click here to buy now.