West Ham United manager Manuel Pellegrini sat down with the assembled media on Thursday afternoon to look ahead to Saturday evening's Premier League clash away at Southampton. 
The boss talked about returning to consistent form, reflections on Monday night's game against Arsenal, and the Club's path forwards in the Premier League.

We need to return to consistency
All of us know that we need results. We have just five points from our last nine games in the Premier League. We need to return to being a consistent and solid team in the way we did against Chelsea, in the way we did for 60 minutes against Arsenal.
I think that most of the Premier League teams this season have had a bad moment where they've had a lot of bad results in a row, not only Southampton or West Ham. 
Southampton are a good team with good players, as are all the other teams in the Premier League.
We must be very concentrated in our defending and we must try to score from the beginning to try to win that game. They have good players and it will be a tough game.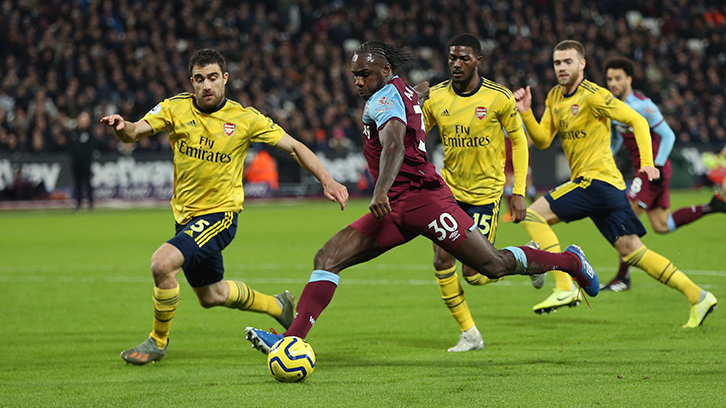 The Arsenal game was lost by fine margins
This is football and two or three balls can decide the score. Two or three movements that you don't make, especially in the Premier League with the intensity that that action requires, can finish in a goal. 
It [Arsenal's second] was a beautiful goal for Nicolas Pepe also, and without that maybe there was not so much pressure on our defenders. 
There are a lot of reasons why the scores of games change from one minute to another one. The important thing is that you can demonstrate that you can play a lot of minutes in a good way, defending well, without conceding any chances, while scoring goals. That's what must be consistent in over 95 minutes.
We know how to move forwards from here
I always think as a manager that the results of the team depend on the individual performances of the players. After that you can work a lot on tactical and physical and technical work, but the players decide the games. 
Of course, when you have important players who are not in their best moments, the results of the team will not be good. We must find and we must try to work with them and give them confidence. I hope that they will return as soon as possible to their normal performances.
We know that a couple of wins can raise our team up the table. We're always talking about the way we must try to do it: not to be confused or try to change everything, and not [think] that all we are doing is a disaster because it's not. 
In this moment, we've maybe played two very bad games. If we had continued playing every game in the same way, we would be more worried, but I think that in other games we have not had the results we deserved, maybe against Crystal Palace, against Sheffield United. 
At least you demonstrate that you can be a consistent team. We must try to do it, and we must aggregate our individual performances.