Nobody was prouder to see Mark Noble reach 500 senior appearances than his oldest friend in football and fellow Academy of Football graduate Chris Cohen.
The pair became best pals as they came through the ranks together at Little Heath and shared the Boleyn Ground pitch as Noble made his West Ham United debut in a League Cup second-round win over Southend United in August 2004.
Fifteen years on, Cohen watched on with pride as his mate reached an historic landmark in the Hammers' Premier League fixture with Arsenal at London Stadium on Monday evening.
Being a Canning Town boy, it was always going to be an easy sell him joining West Ham and when he came in, he was the one we all wanted to be as good as

Chris Cohen
"Nobes and I obviously grew up together after he joined the club at the age of 13. We always dreamed of being on the pitch and playing together at Upton Park and I am pretty sure that [Southend game] was the only time we were on the pitch together at the same time!" Cohen, who is now coaching Nottingham Forest's U23s after a long and distinguished playing career with the Tricky Trees, told talkSPORT 2.
"Mark went on loan a couple of times and then he came back to West Ham and to reach 500 games, with nearly all of them at West Ham, was what we dreamed about as we were kids. It is an unbelievable achievement."
Cohen, who made 22 appearances in Claret and Blue as a teenager himself before joining Yeovil Town at the age of 19, said Noble always stood out from the crowd, even as a schoolboy.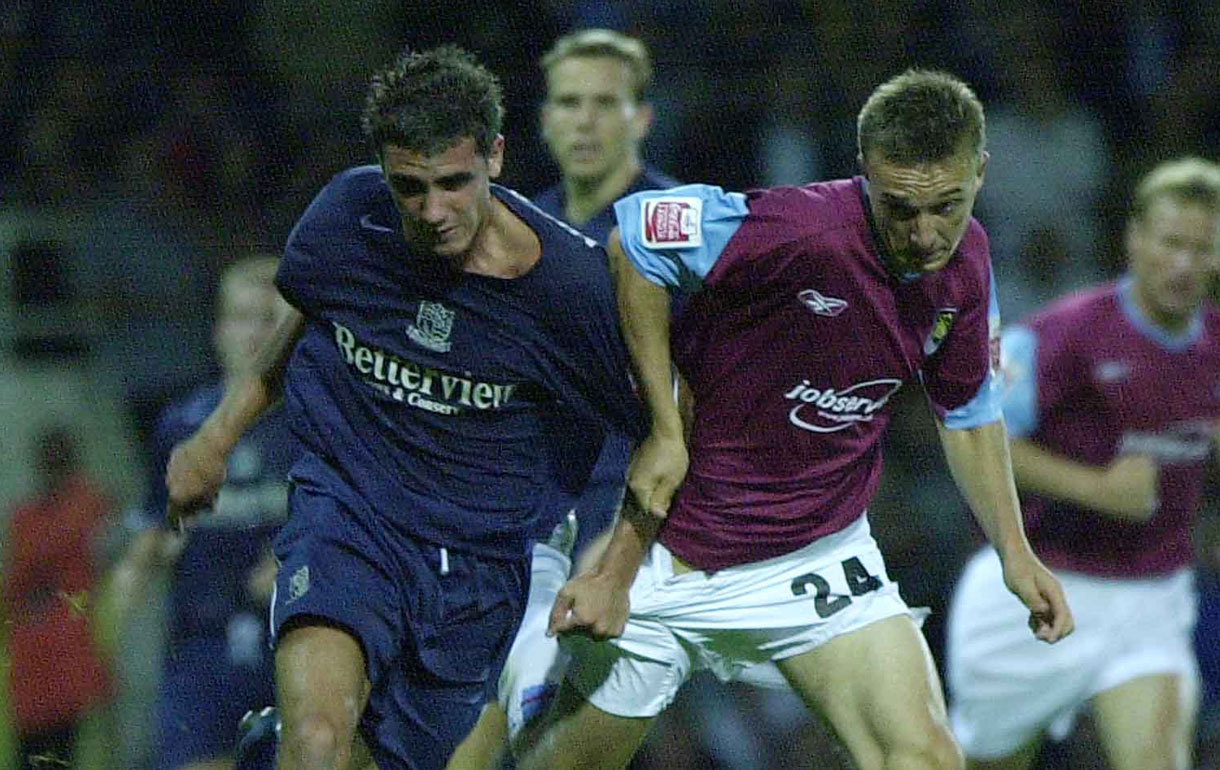 "Being a Canning Town boy, it was always going to be an easy sell him joining West Ham and when he came in, he was the one we all wanted to be as good as, and he's gone on to have a career that we all expected him to have," he observed.
"There is always one player who is a little bit different to everyone else and he was brilliant for me because it meant there was someone to aim at and try and be as good as. We probably bounced off each other quite well during our scholarships and after that when we were trying to get into the first team.
"Alan Pardew came in and gave us both our debuts and for us to be in and around it as 17-year-olds was incredible. Both of our dreams were to be able to stay there and for Mark to be able to be a one-club man for the club his whole family support is unbelievable. When you think of the players who have done that in the last few decades, aside from Steven Gerrard [at Liverpool] and a few boys at Manchester United, they are few and far between."
Having hung up his own boots and embarked on a coaching career with the club where he spent the vast majority of his career, and knowing Noble as well as he does, Cohen is in a perfect position to forecast whether his long-time friend will also ultimately swap the pitch for the dugout.
"Actually, Mark's boy [Lenny] is playing for the Academy at West Ham and they played Nottingham Forest a few weeks back and he came up and we stood together - me, him and Kevin Nolan - and were talking about it," he revealed.
"At the moment he doesn't really know, I don't think. He said 'no' as he's got a lot of other interests outside the game, but once you're not doing it or involved in it every day with the players and a staff group, I can't imagine it being forever that he doesn't get itchy feet or want to dabble at it. Once you dabble at it, you either love it or hate it, but I wouldn't be surprised to see him there one day!"