Interviews
Albian Ajeti: I believe I can rise to the challenge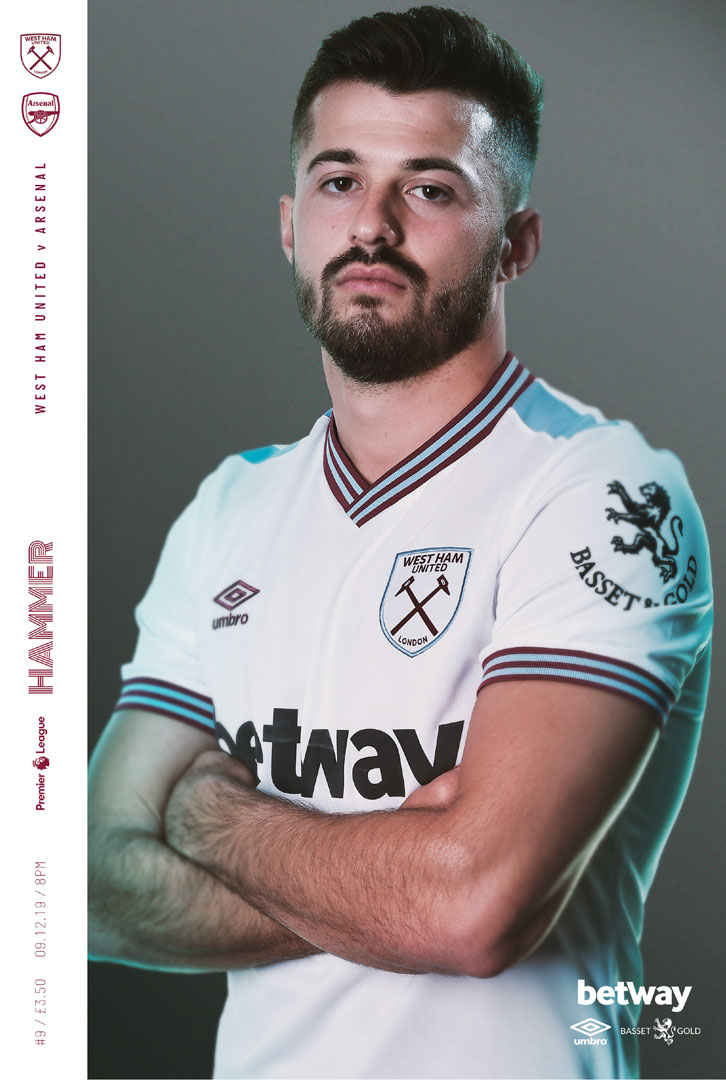 Albian Ajeti will come up against a player whose life and career have followed similar paths to his own this evening - Arsenal's Kosovar Albanian Switzerland international Granit Xhaka.
Just like the parents of West Ham United striker Ajeti, Xhaka's family left the Balkan region during the wars that ravaged the former Yugoslavia during the 1990s and settled in the Swiss city of Basel. There, both players were born, joined the Academy of local club FC Basel, graduating to the first team and going on to earn full international honours for their adopted nation.
Now, both are plying their trade in the English capital, where they are set for a Premier League derby at London Stadium on Monday evening.
The coach knows my qualities and we from Kosovo have a different mentality. We have big self-confidence and believe we can rise to every challenge

Albian Ajeti
Speaking candidly to the Official Programme about his family's move from Kosovo to Switzerland, his upbringing at FC Basel, his decision to play for Switzerland and his hopes of making a success of his career at West Ham United
"Basel like to work with Kosovar Albanian players and they've had a lot of success with them, as they have also had with Egyptian players," he explained. "If you see other players go the same way, it gives you confidence that it is possible. 
"I think my time in Basel was very good as I did my whole Academy there and I got a lot of trust from the club. It is the biggest club in Switzerland and they have one of the best Academies in Europe. They have a very good football school, they care a lot about their players and they want to get you ready to be professional. They start very young with that stuff and, at the end, you just have to have a bit of luck and be ready if you get the chance.
"That's what makes the club so special. They work with players of a lot of different nationalities and my time in Basel was like being in a second family. It was really good."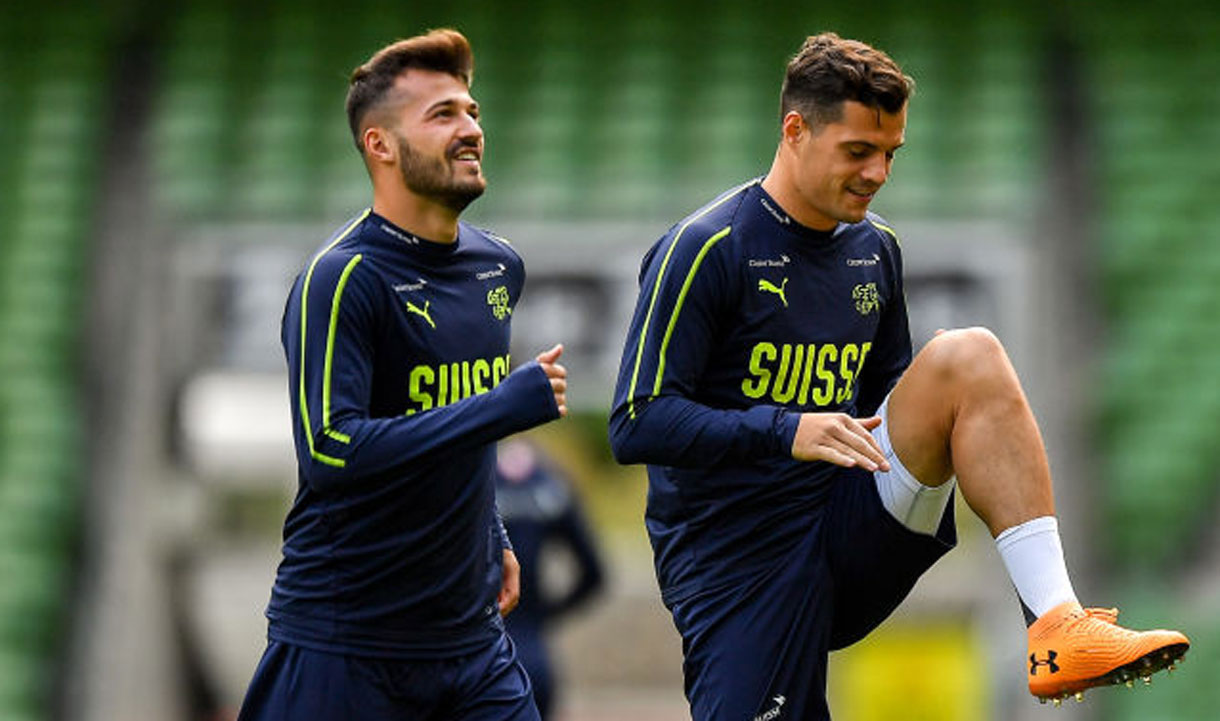 Tonight, Ajeti wants to get one over his international teammate and help the Hammers reboot their 2019/20 campaign.
"I think we have a very good team here at West Ham, with very good qualities," he said. "I felt well as soon as I arrived, with the players and in the training sessions.
"I feel in myself that the coach trusts a lot in me, and I trust him too, and he knows I'll do everything to get my minutes on the pitch," he said, with a steely determination.
"The coach knows my qualities and we from Kosovo have a different mentality. We have big self-confidence and believe we can rise to every challenge.
"It's just important to continue to do my work as well as I can and hopefully more opportunities will come. I am ready, and the coach knows he can put me in every game."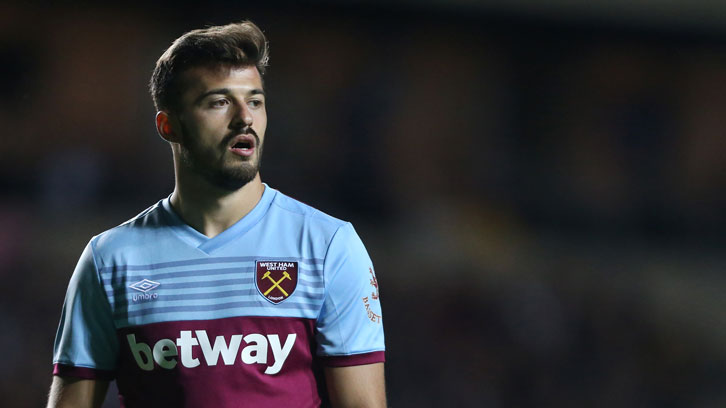 Ajeti dons the cover of issue nine of West Ham United's 116-page Official Programme – Hammer – for the 2019/20 season.
The eye-catching publication sees the Club make a move away from the traditional format to produce a football magazine that will maintain supporters' interest long after the final whistle.
With cutting-edge design, exclusive interviews, attention-grabbing opinions and eye-catching photographs, plus the regular news, columns and statistics and insightful content from across all areas of the Club, Hammer is the definitive Claret and Blue publication for West Ham fans.
Priced at just £3.50, Hammer is also the best-value matchday magazine anywhere in the Premier League. Issue nine for Saturday's Premier League derby with Arsenal is available to order now online.
The only way to guarantee every issue is delivered straight to your door is by signing up for a seasonal subscription!
Whether you are planning to be at the match, watch at home or are simply a loyal West Ham fan or collector, the easiest way to get your copy each week is to subscribe. The deal includes all home Premier League and FA Cup home fixtures, so subscribe now!
Prices start at just £110 for UK delivery, and they can be shipped worldwide regardless of where you follow Manuel Pellegrini's men from.
Subscriptions can be bought via ProgrammeMaster's online store now here, or over the phone at 020 7121 5000.
Digital Programmes
If you can't make it to the ground, you can still flick through the programme on a matchday by subscribing to our digital version via the West Ham United official programme app.
Once you download the app from the AppStore or Google Play you can snap up a seasonal subscription for only £24.99, which will automatically be downloaded to your device 24 hours before kick-off. Individual copies can also be bought for £1.99.
These digital programmes can be read on any digital device, such as phones, iPads and tablets as well as desktop computers and laptops.