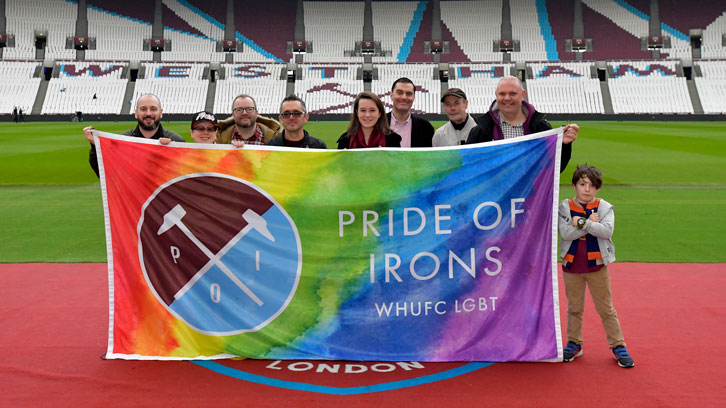 Jim Dolan, co-chair of West Ham United's LGBT supporters' club Pride of Irons, on the importance of Stonewall's Rainbow Laces campaign...
Pride of Irons are here, in collaboration with the Club, to show that the West Ham family is open to everyone, whatever your age, gender, race, sexuality or anything else.
The Rainbow Laces campaign is upon us once again, and what a year it's been for West Ham United.
We've had the usual unwavering support from the Club in terms of initiatives such as this and once again were the most visible club at the Pride in London parade.
However, this year was something very special.
West Ham and London Stadium played host to Call It Out 2019, a Europe-wide conference around LGBT participation in football. With delegates from all over the continent, it was an opportunity for fans to get together and learn from each other, sharing experiences and best practice. In one of the workshops, our Treasurer Al Holmes and Head of Supporter Services Jake Heath wowed the rest of the delegates with the great work West Ham and Pride of Irons are doing together and really set the standard for LGBT inclusion across the footballing community.
The day was wrapped up with a fantastic panel featuring boxer Anthony Ogogo, actor Charlie Condou, journalist Nicky Bandini, wrestler Brad Slayer and our very own Alisha Lehmann.
Our co-chair Jo Bailey has helped to build a fantastic community of LGBT fans and allies and proudly displays the POI banner at every women's home game and a lot of away ones too.
Attending the Women's FA Cup Final last season was a surreal experience. Seeing the rainbow Hammers flags dotted around Wembley really showed how football is changing in its attitudes.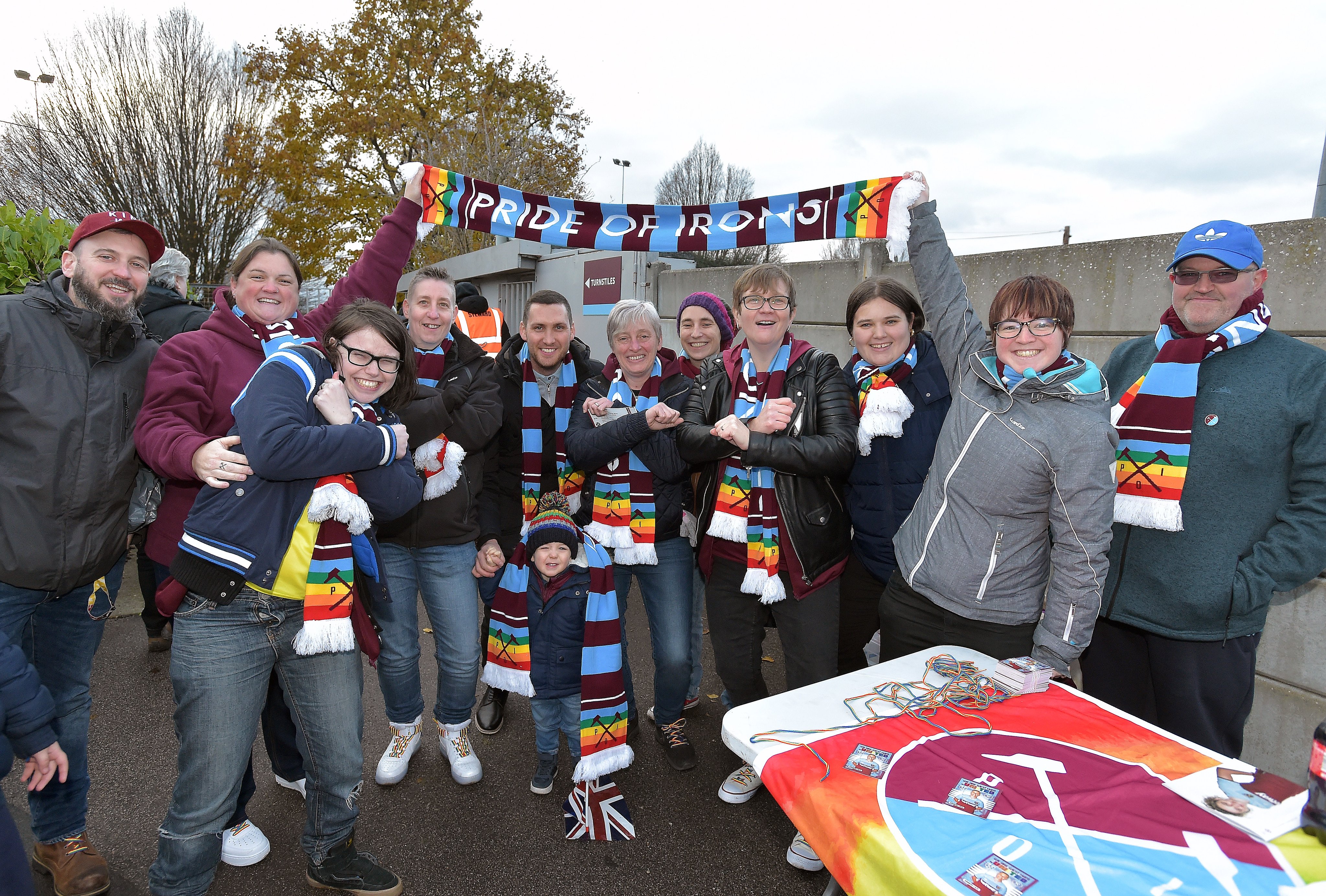 We really believe that football can change lives. It's a magical game that should be available to everyone - and we want to make people aware that it is!
We had the pleasure of meeting comedian Tom Allen, who always felt football 'wasn't for him', on the day of the Sheffield United match. We'd urge you to see more of Tom's visit here.
Our number one aim has always been to not exist - that is, once anti-LGBT language/chanting in football is eradicated, there'll be no need for us as an organisation. However, in this campaign alone, we've hit a speed bump.
We're aware that reports were made after the win against Chelsea alleging that West Ham fans were chanting a particular term. To be clear, we DO NOT think the vast majority of fans singing that chant are homophobic. Rather than focusing on condemnation and punishment, we would urge Kick It Out and the authorities to make it clear WHY the term is considered homophobic.
Whilst we absolutely want to eradicate homophobia from the beautiful game, intent is important. People shouldn't be punished for what they don't know. We want to help give people the knowledge, explain what the term means and give them the opportunity to make the right decision.
Football is a game for everyone. Let's enjoy it together.
COYI!