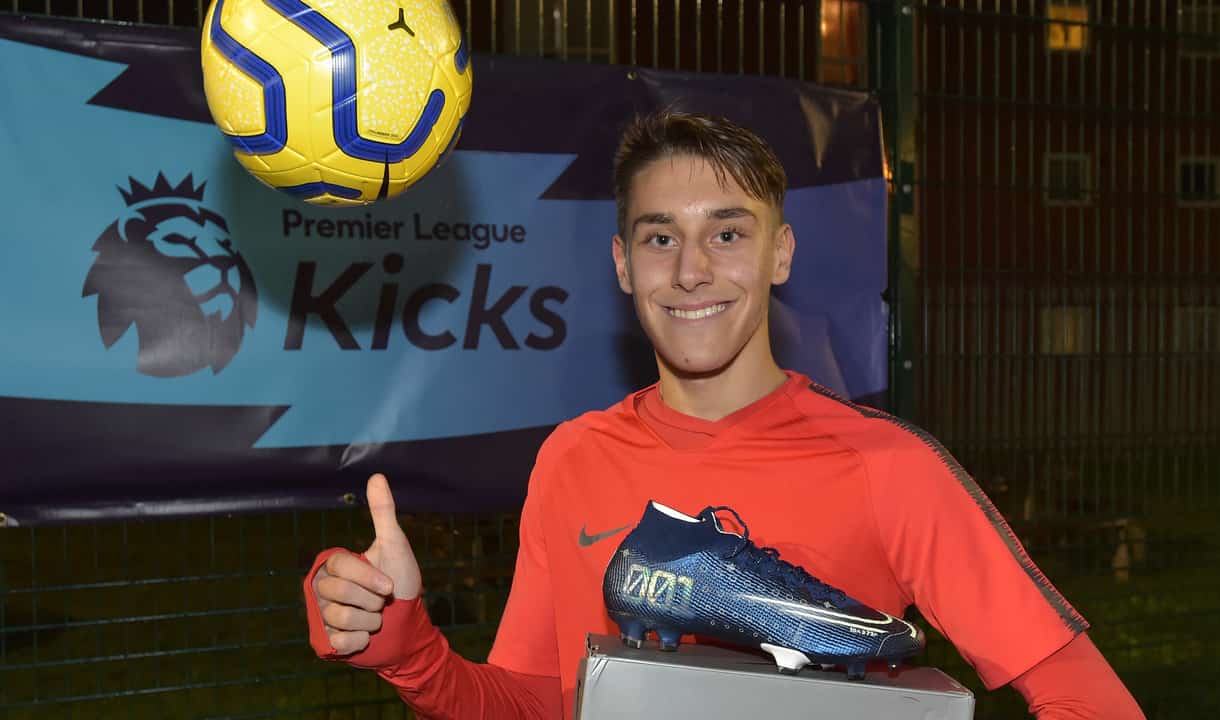 Through a number of initiatives, West Ham United Foundation provides volunteering opportunities to young members of the community, including chances to gain experience from other members of staff.
One such scheme is Premier League Kicks, which uses the power of football to connect with young people in some of the most high-need areas of the UK through weekly coaching and mentoring sessions and regular local, regional and national tournaments.
One of the Foundation's dozens of Kicks participants, Mario Lucas Simut, started the programme two years ago and now volunteers to support the coaches during each session.
The initiative has had a hugely positive impact on Simut's life, helping him developed his personality, leadership and social skills, and earning him a Premier League Kicks Volunteer Award.
Simut has taken part in the Premier League Kicks Cup tournament, enabling him to move one step closer to his dream of being signed at an Academy, as he recently had a trial at the West Ham United Academy.
Furthermore, due to his progress in the Kicks Programme, Mario has recently received a Premier League Kicks Volunteer Award, being presented with his prize in front of his fellow players.
On International Volunteer Day, Mario reflects positively on his Kicks experiences, saying: "This award means a lot to me, as it is an amazing opportunity and I'm really looking forward to continue to develop more as a both player and as a person. It has felt very inspiring progressing along the volunteer pathway, as it has helped my leadership skills and improved my personality.
"I have also built my confidence in terms of being able to talk in front of the people, take on different tasks, and demonstrate different skills or drills in front of the participants.
"I can now take part in sessions with younger participants, in which I am required to demonstrate different skills and very complicated tricks as well, which I think has helped them too.
"Leading the sessions with other coaches also provided me with more knowledge about why different parts of the training are important, such as the warm-up as it decreases the risks of injury and provided me more knowledge in terms of setting up sessions.
"Both as a person and as a player it has developed my personality, it helped me become a leader in other aspects of my life too.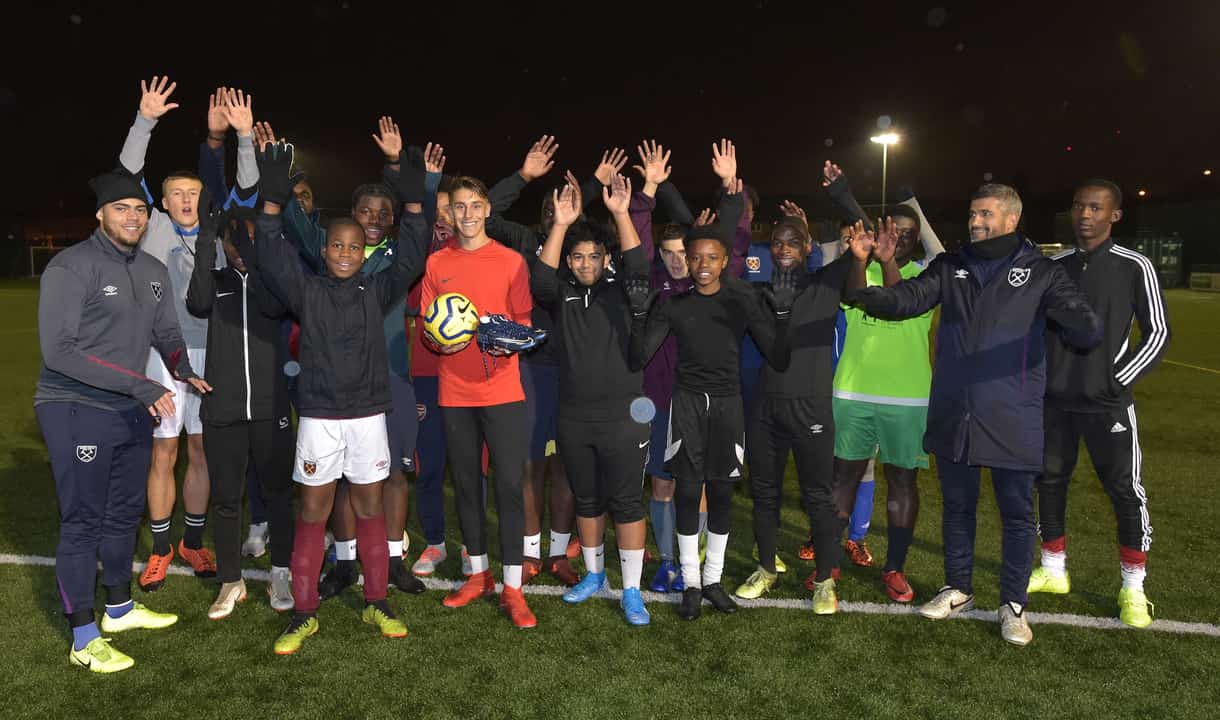 "Joining the Kicks programme also helped my social skills as I gained a lot of friends who were of a similar age and football ability level as me which was very useful. I had the opportunity of taking part in the Premier League Kicks Cup last year, which was an amazing chance for me, because I competed against boys which were one year older than me.
"This has gained me a lot of experience both in terms of football experience as it was harder to compete against older boys, and personally, as it was a great opportunity of taking part in a Premier League event aimed to develop the players.
"I would like to thank everyone from the Foundation for giving me these amazing opportunities, but especially to coaches George and Kai for always being supportive of my dreams."
Kicks sessions will shortly be starting their winter break, but if you would like to get involved in the programme in the New Year, please email [email protected] for more information.