West Ham United manager Manuel Pellegrini sat down with the assembled media on Tuesday afternoon to look ahead to Wednesday evening's Premier League clash away at Wolves. 
The boss talked about the belief his players showed against Chelsea, Wolves and their manager Nuno Espirito Santo, and the highs and lows of a footballing season…

Chelsea victory showed our belief
At this moment, we are just playing in the first half of the Premier League [season]. We came into Saturday from eight games that we couldn't win. We knew, before we played that game, that Chelsea was playing very well and are a top team with good players and a good manager. 
But I think that the team demonstrated that we believe in what we do. Maybe most of the pressure came from the media and they wanted us to change it all, but we must be very clear about what we do. Fortunately, all the players played a good game.

Always with my mentality, I will always try to be involved in a big goal for the season. I didn't come here to just fight against relegation, or for the money. I've said since the beginning that my challenge is to grow with West Ham, a big team with so many fans behind them, in a way I think that we must play and the way we know that we do it. 
We've demonstrated already. During this season, we've had a moment of bad results, but we must be more consistent, more solid than ever.
We must play against Wolves with intensity
Last season, Wolves played very well and this season they are repeating that, so there's not any doubt that this is a tough game to play away or at home. 
It's a team that believes in what they do and they repeat it with, fortunately for them, the same names – they rarely have injured players, or they have had few injured players during these two years. 
We know that, the same as any other game in the Premier League, we need to play as an aggressive team with a hundred per cent concentration, with intensity because two or three balls will decide the score. Against Chelsea, against Wolves and in our next game Arsenal, that mentality must be the same.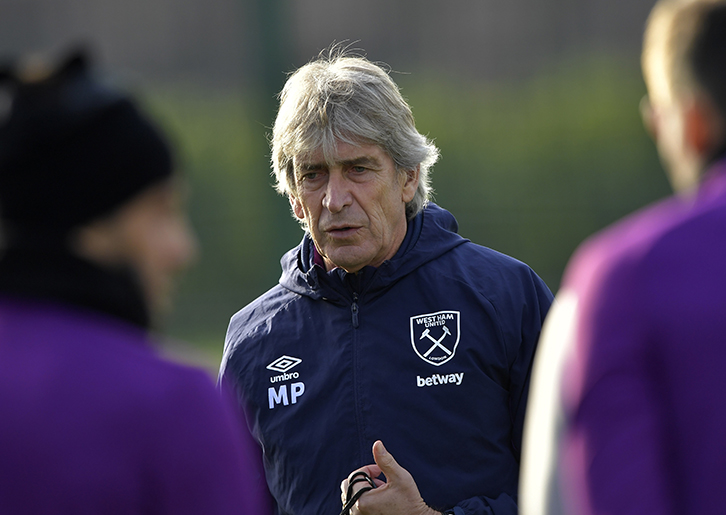 Nuno Espirito Santo is Wolves' inspiration
As a manager, he is doing a big job with Wolverhampton, and he is demonstrating his ideas in the way that Wolverhampton Wanderers play.
It's not easy to come from the Championship and finish in seventh place like they did last season. Now, they didn't have a good start to the season but they recovered, because as I just said because he believes in what he does. 
If you see the first results of Wolverhampton this season they were very bad results, but they never changed, and that demonstrates they have a manager with personality.
Every season has highs and lows
The pressure against Chelsea was exactly for me the same pressure as before the first game of the season. It was exactly the same pressure when we beat Manchester United and we were near third position. 
My pressure is my challenge. My challenge is to grow with this club, my challenge is to try to arrive at a big goal this season. We know that we have big teams in this league, but we will continue fighting with that pressure. I think that every game for me is the same pressure, and I try to continue working the same way.
I think that you feel the highs and the lows. Of course, you have to feel them, because there are moments during the season when you must be calm. 
When you are winning you must understand that you are not the best manager and understand that the team is not winning just because of your work. The team is winning because they played with a good performance and you are doing good work, and it is exactly the same when you are losing; it is not because you are doing all bad.