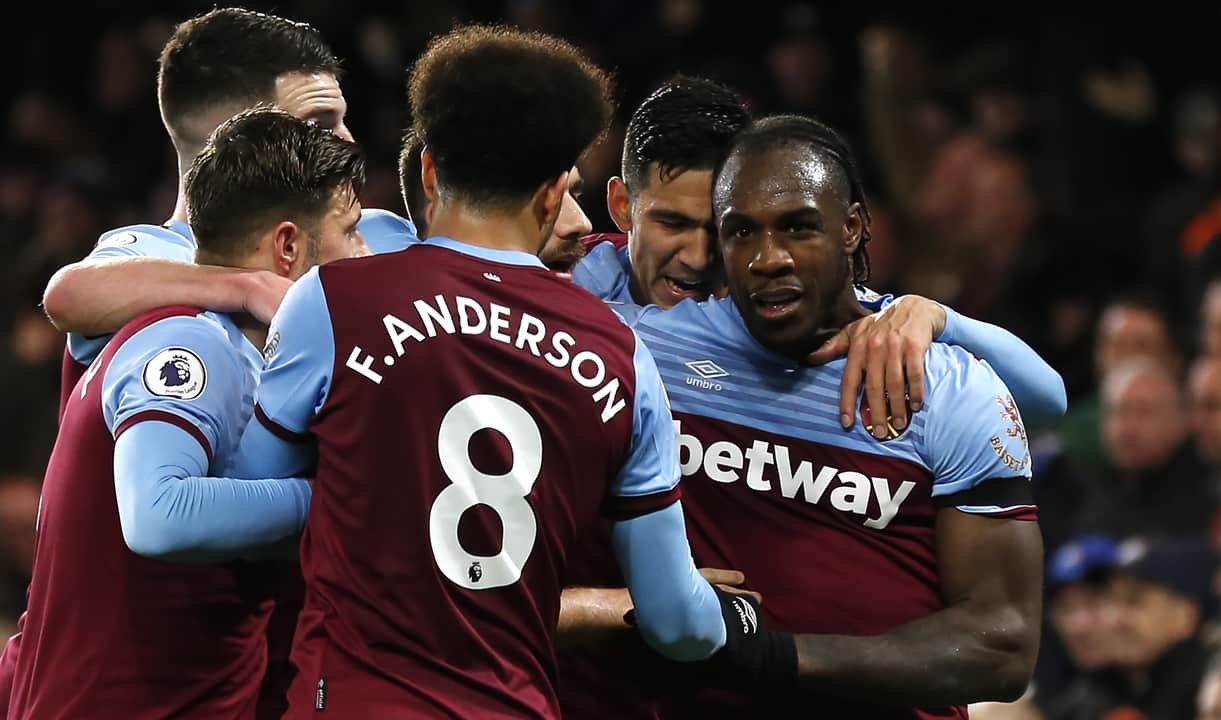 For Michail Antonio, Saturday's London derby victory at Chelsea was a case of a plan coming off to perfection.
The Hammers broke out of an eight-game winless run in fine style, defeating the Blues at Stamford Bridge thanks to Aaron Cresswell's 48th-minute strike.
It was West Ham United's first victory at their west London rivals for 17 years, and forward Antonio, making his first start since suffering a hamstring injury in August, pointed to the hard yards put in at Rush Green ahead of the fixture.
West Ham soaked up Chelsea's possession with resilience, not allowing the Blues through to see the whites of debutant goalkeeper David Martin's eyes with regularity, and they were able to take advantage of their solidity by punishing their hosts at the other end.
"I'm ecstatic," the No30 beamed. "You could see from the start that we had the fight, we had a plan and we stuck to it.
"The plan was to disrupt them, to let them have the ball but not come through the middle of us because we know how they always like to come inside. So, we kind of showed them outside and got them to cross the ball because we know that with Angelo and Fabian at the back, they're going to eat up the crosses that come in.
"They didn't really get in between us at all, so the game plan worked. We were fighting, we were running, creating chances, making moves in behind them - we were playing good football."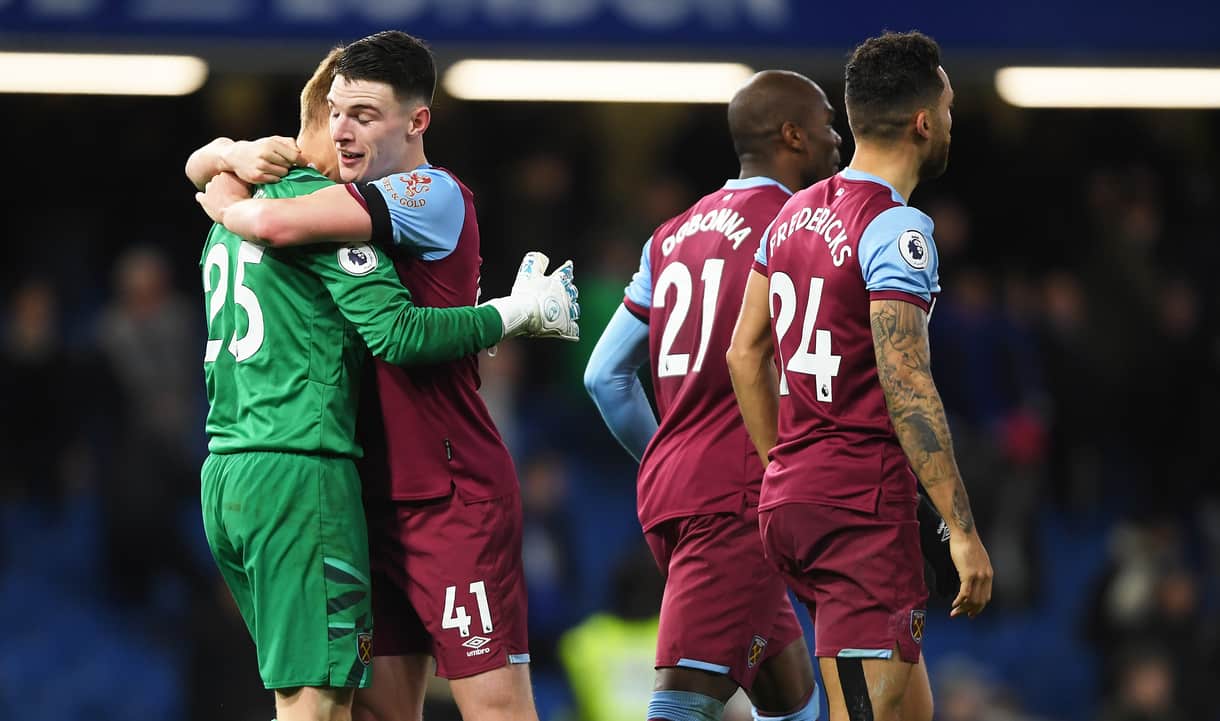 Antonio now shifts his focus to Wednesday's trip to Wolverhampton Wanderers, urging his team to take confidence from their Stamford Bridge display.
He continued: "It takes that one thing to work out for us to get the confidence back, because there were close games that we could have won, like Sheffield United and Crystal Palace, when things didn't go as planned.
"Even today, I had four good opportunities that I wasn't able to score, so on another day Chelsea might have got one and won the game, or drawn, so today worked out well for us, and we're going to take the pluses and the confidence we built from them and move on to Wolves."
The No30 concluded by offering his praise to Martin, who capped his dream debut with a clean sheet.
"I'm so happy for him because he's West Ham through and through," Antonio added. "Obviously his dad was a massive legend at the club and he's got his opportunity. Football is crazy, this time last year I don't even think he was playing at Millwall and now he's made his debut at Chelsea.
"I'm buzzing for him and hopefully he can keep doing it."