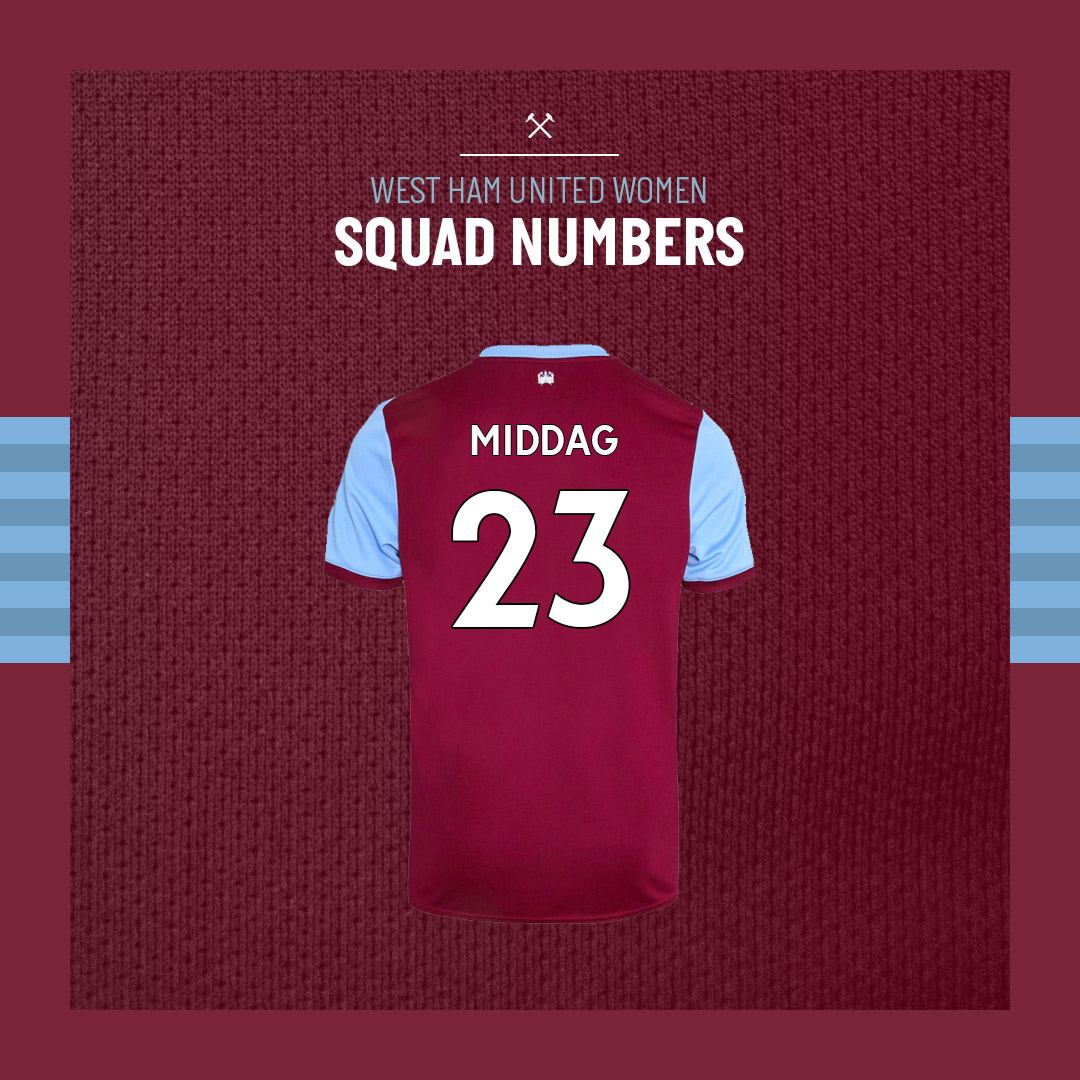 Tessel Middag has revealed she will wear a new squad number for West Ham United women during the 2019/20 season. 
The Netherlands international – who took the No6 for her injury-hit maiden campaign in Claret and Blue – will now don the No23 for the Hammers in the Barclays FA Women's Super League. 
The reason behind the switch was two-fold, according to Middag, with a desire to leave the No6 free in honour of the legendary Bobby Moore also joined by a need for a fresh start in the West Ham colours.
Middag is nearing a return to full fitness after missing the entire of her first season with Matt Beard's side due to an ACL injury, and is looking forward to finally taking to the pitch with the Hammers.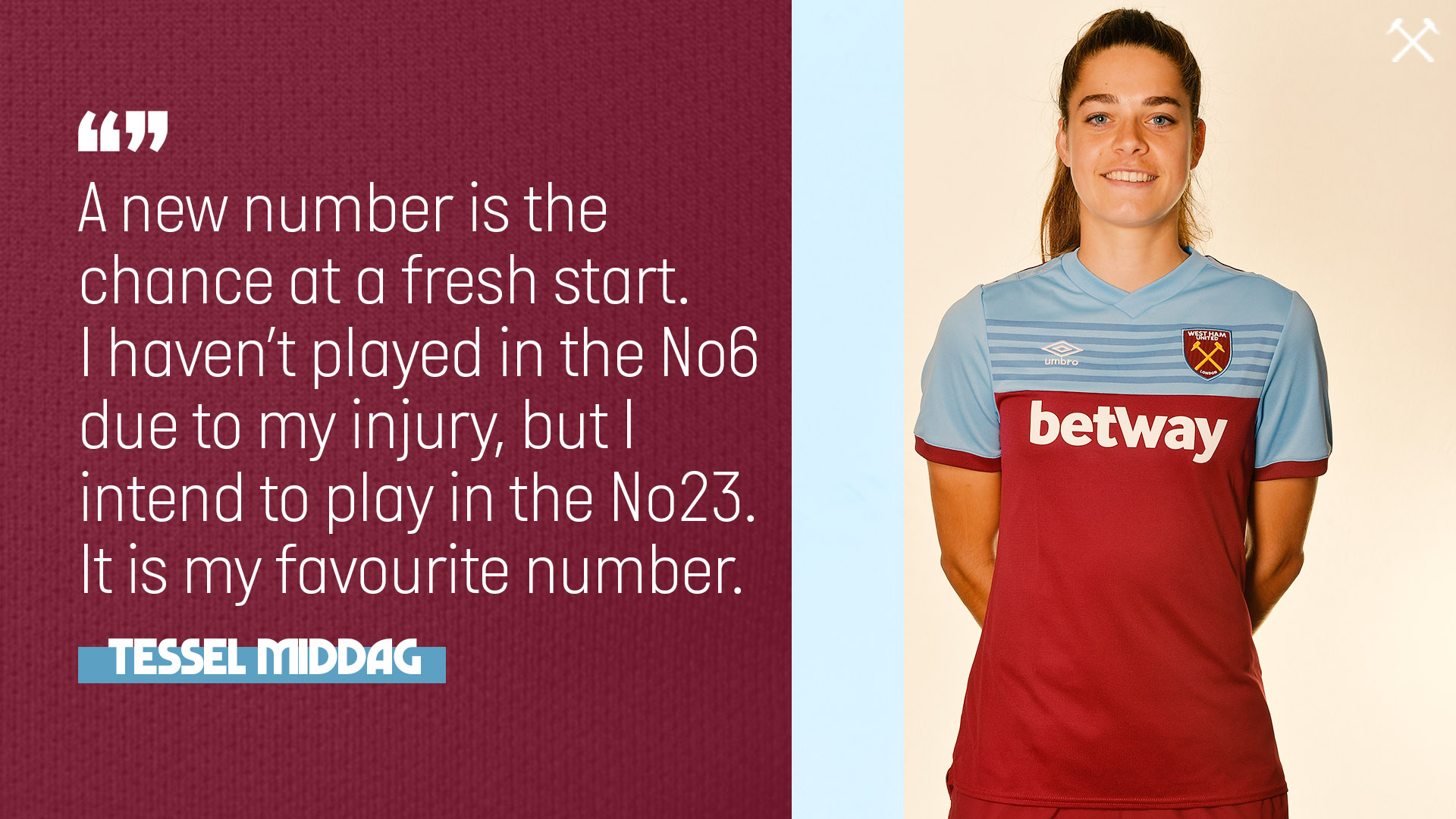 "I didn't get the chance to wear the No6 for West Ham last season," Middag told whufc.com. "When I came back to finish my rehab with the team, I found out that No6 has been retired for the Premier League team. 
"Obviously, the number was retired for the legendary Bobby Moore in honour of his contributions to the Club. When I heard that, I didn't want to tarnish that by continuing to wear it for the women's team as well. For me, that was a big reason to change. 
"A new number is also the chance at a fresh start. I haven't played in the No6 because of my injury, but I intend to play in the No23. It is my favourite number. I was born on December 23. I have a lot of connections with 23.
"I hope it marks the beginning of a new period in my career; one without injuries. I hope I can leave those difficult couple of years behind me now."
Middag could don her new number on Sunday when West Ham United women host Tottenham Hotpur in their final pre-season friendly at Rush Green Stadium.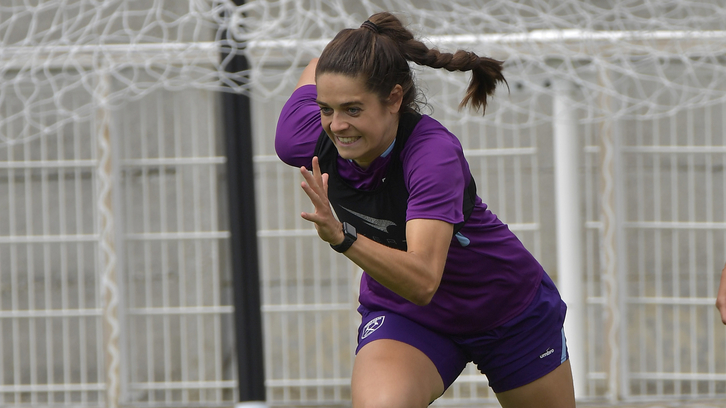 Although signing for West Ham last summer, Middag is yet to feature in front of the loyal Irons supporters, something she is looking forward to changing this weekend. 
"I've been looking forward to this day for a long time," she added. "I've had to be very patient for that moment to arrive. I hadn't even thought about it, to be honest, but Sunday will be the first time that West Ham fans will have the chance to see me on the pitch. 
"It's going to be great and I can't wait to show them what sort of player I am and what I can do. I'm really looking forward to it."
Supporters should note that all other women's squad numbers will be confirmed in due course. 
Claret Members and Season Ticket Holders can purchase their tickets now for West Ham United's historic game at London Stadium against Tottenham Hotspur at just £1 for adults and for free for Under 16s.
In addition, all supporters who secure a ticket before 20 September will be entered into a prize draw to win a mascot place for this fixture. Please note that the child must be aged between 6-12.