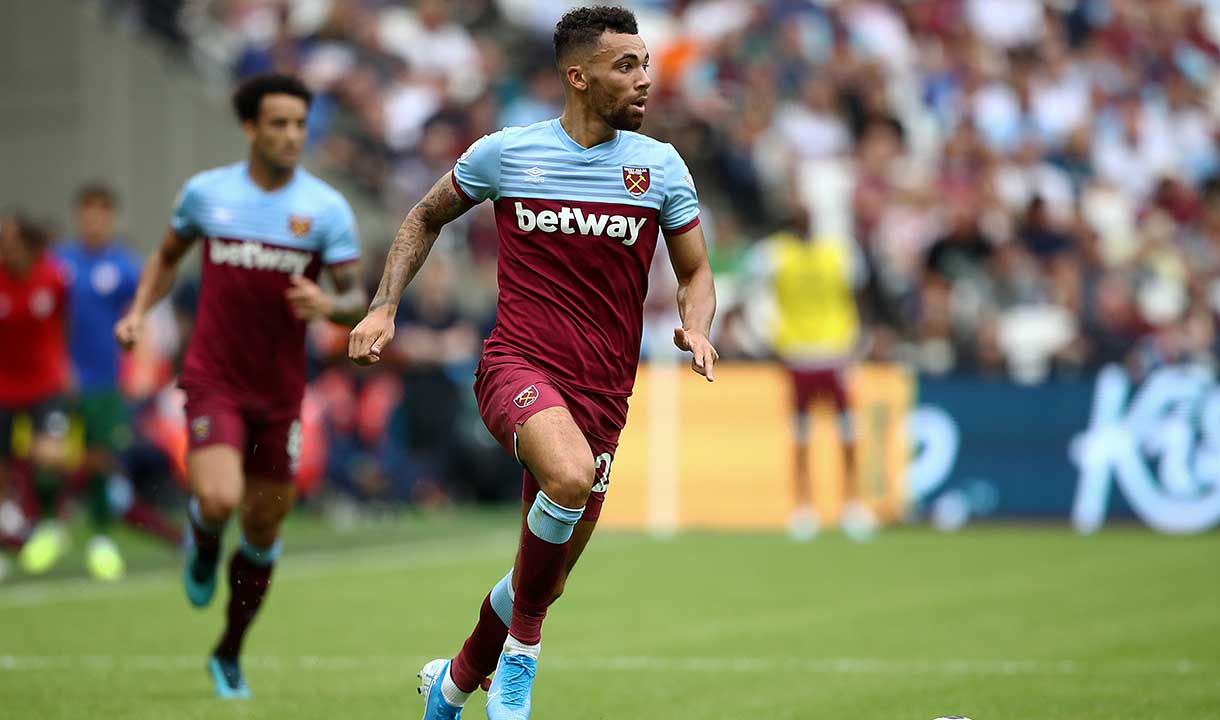 There are many things that football fans look for when attending a match: twists, turns, thrills, drama, goals… but above all else, they want entertainment.
And according to defender Ryan Fredericks, West Ham United supporters at London Stadium are in for just that this season, with manager Manuel Pellegrini's side now producing a brand of football that guarantees all of the above.
The 26-year-old full-back has played a growing role in Pellegrini's squad since the Chilean manager's reign at the Hammers began, both men joining the Club within days of one another in the summer of 2018.
During that time, Fredericks has witnessed the side develop an unmistakable identity as a side that seeks to win games from all corners of the pitch - and he credits Pellegrini with that transformation.
He said: "We play an attacking brand of football. We attack from all areas of the pitch: central, wide, full-backs, wingers, strikers, everywhere.
"At times I guess we might leave ourselves open, which is a bit tough for us defenders! But that's the style of play that the manager wants, and I think we've got players that are best suited to that. 
"We're an exciting team to watch, and there's always a lot of goals in our games. I'm sure if we could just cut out a few of the goals that we're conceding, we're going to win a lot more games.
"We're all fully behind the manager's methods and, most games, when we really implement what we work on during the week on the training pitch, we pick up the three points."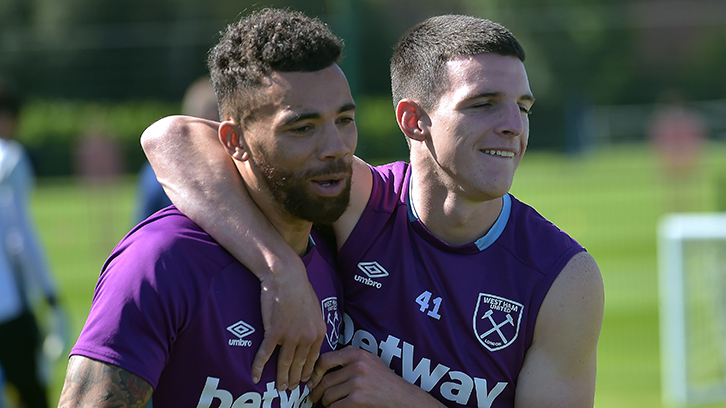 Such desire to play bold, expansive and offensive football is borne from the ambition that Pellegrini and the Club transmits to its players, according to Fredericks.
Having secured a tenth-place finish in the Premier League last time around, Fredericks is confident that the side's current mentality will yield the league form and momentum they seek off the back of two consecutive away wins – first against Watford in the Premier League last Saturday, and then against Newport County in the Carabao Cup on Tuesday.
"The only target we've got is to improve on last season," Fredericks said. "I don't think there's any reason we can't push on again.
"We've got an ambitious squad and am ambitious manager so, no matter who we play against, the gaffer goes into the game saying we need to go for it right from the beginning.
"We're trying to play like some of the top teams. We go out in games now looking for the three points from the very first minute. 
"We beat a few big teams last season, and when we didn't win, we gave them very good games. I think Pellegrini's installed a lot of confidence in the boys that, no matter who we're playing, we can go out and give teams a good game."
Looking ahead to this weekend's visit of Norwich, Fredericks stressed the importance of making the home advantage of London Stadium – and its 60,000 vocal, passionate supporters – count.
"The manager wants us to win all of our games at home," he said. "He instills confidence in us that, no matter who we play at home, we need to be the attacking team.
"We need to have more of the ball, and we need to create chances, score goals, and win games.
"We seem to be going on little good runs and bad runs, so as long as we can limit the bad runs this season, the wins will take care of themselves."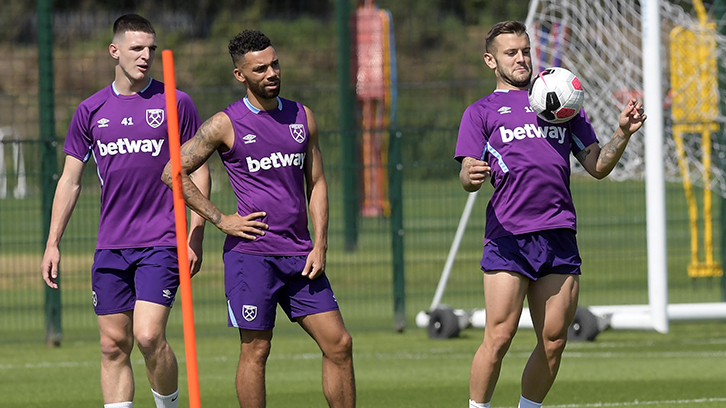 Another source of confidence for Fredericks this campaign, as well as the team's brand of football, is the level of talent and competition now rife throughout the West Ham squad.
In addition to the Club's strong summer acquisitions, the defender speaks with excitement about players whose previous seasons were curtailed by injury, mentioning that their returns bring a new dimension to the side.
One such player is Jack Wilshere, the England international midfielder who joined the Hammers last summer and, after battling back from the injury troubles of last season, scored his first goal in Claret and Blue on Tuesday night at Rodney Parade.
"Jack's a class player, we all know it," Fredericks beamed. "He's not had the best luck with injuries since he's been here, but we've said every day in training how good he is.
"We've got a good squad here - we try and get around anyone when they're injured, especially the long-term injuries - and Jack knows that he can get up to his former levels again.
"It's just going to take match practice. With every game he plays he's getting better and better for us, and he's going to be a massive player for us this year."
Fredericks also speaks enthusiastically about West Ham's summer acquisitions, in particular the prospect of playing alongside Spanish playmaker Pablo Fornals and record signing Sebastien Haller.
"We've brought in some real quality this summer," he said.
"Fornals is a very good player, there's a lot of potential there. I'm sure it might take him a few games to get used to the switch between playing in Spain and playing in the Premier League, but he's got all the tools necessary to be a very good player for West Ham.
"Haller's got a bit of everything I think. He links up the play well - he's not just a big man that gets into the box, he can do a bit on the ball - and he pulls out finishes from some crazy angles!
"He gets his legs in weird positions to score goals, like he did the other day with the bicycle kick [against Watford on Saturday]. I'm sure now he's got his first couple of goals, he's going to carry on firing us up the table."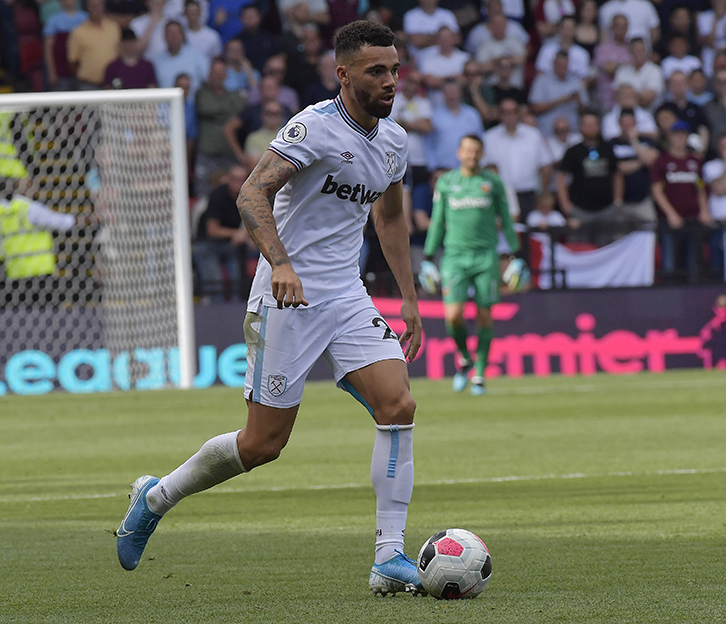 Turning his attentions to the visit of Norwich on Saturday, Fredericks is looking forward to an exciting contest between the Hammers and the Canaries.
True to Pellegrini's vision, the rapid full-back anticipates that both sides' commitment to attacking football will result in an enthralling – and goal-packed – contest. 
He said: "They play a pretty attacking brand of football, like us. Even in the first game when they lost to Liverpool, they made chances.
"They're a good young side, they've got lots of exciting players, but we'll be wary of that, and we'll also be confident if we do our stuff, we can win the game.
"[Norwich striker] Teemu Pukki's firing. He's come into the league, he's adapted very quickly and, credit to him, he looks like a clinical finisher, but I'm sure our defenders will be nice and tight to him.
"I'm expecting goals in the game - hopefully all for us, not for them!"