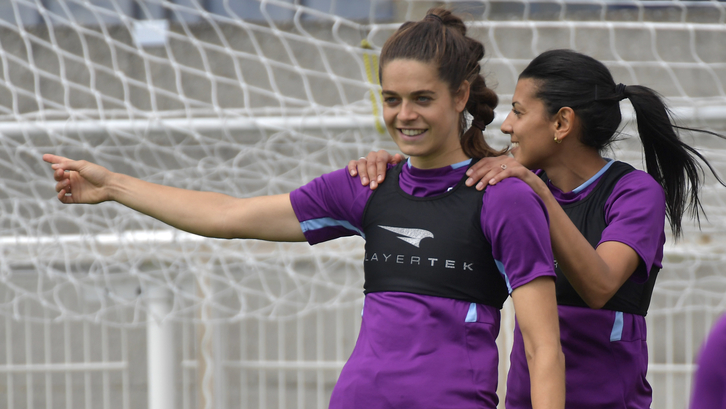 Netherlands international Tessel Middag knows a bit about playing in some of the biggest matches in women's football. 
A Barclays FA Women's Super League champion, Women's FA Cup winner, and fully established international, Middag has had the honour of walking out in front of thousands of supporters in some of the world's largest stadiums. 
West Ham United women will make the historic step of playing at London Stadium for the very first time on Sunday 29 September, with tickets available for Claret Members and Season Tickers Holders now! For Middag, the opportunity to be a part of this first-time ever occasion is one she cannot wait for. 
With a big league match against Tottenham to prepare for in Stratford, Middag knows just how huge this game will be; for the team, for the supporters, and for the Club.
"I'm very happy that I'll be fit and able to play in this game," Middag told whufc.com. "It will be a first that I can be involved in after my injuries! It's absolutely brilliant for me personally, and everyone in the team and on the staff are really looking forward to it. 
"When we play at home, we always want to win and make sure our opponents have a tough time. We want to be unbeatable at home, and that is especially true for when we come to London Stadium too. 
"I played at the Ajax men's team stadium once, and I've played in some big stadiums at an international level too. I have some experience of big stadiums and it always brings something extra to the game. The whole experience is just amazing. 
"London Stadium is a beautiful, impressive, modern stadium and it holds a proper West Ham atmosphere. We can't wait!"
The ground-breaking announcement was shared last Friday and Middag has revealed how the West Ham United women's team was informed of their change in venue or the clash with Spurs at the end of September.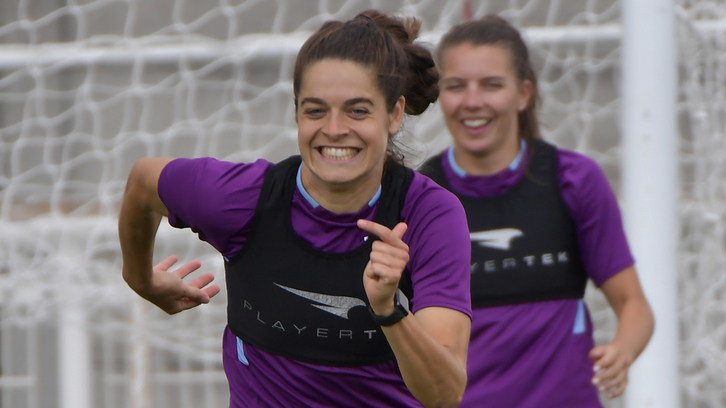 It was women's General Manager Russ Fraser who delivered the message during a team meeting which, according to Middag, prompted a loud reaction from fellow teammate and lifelong West Ham fan Kate Longhurst.
She added: "We had a team meeting on the morning of the announcement, just about what was happening in the day ahead, and then Russ casually told us at the end that the Spurs game would be played at London Stadium. 
"There was a short silence and then Kate Longhurst was the first to react. She threw her arms into the air and cheered. Everyone else was really happy. It took some seconds for the news to sink in but it's a tremendous opportunity!"
Claret Members and Season Ticket Holders can purchase their tickets now for this historic game at just £1 for adults and for free for Under 16s.
In addition, all supporters who secure a ticket before 20 September will be entered into a prize draw to win a mascot place for this fixture. Please note that the child must be aged between 6-12.