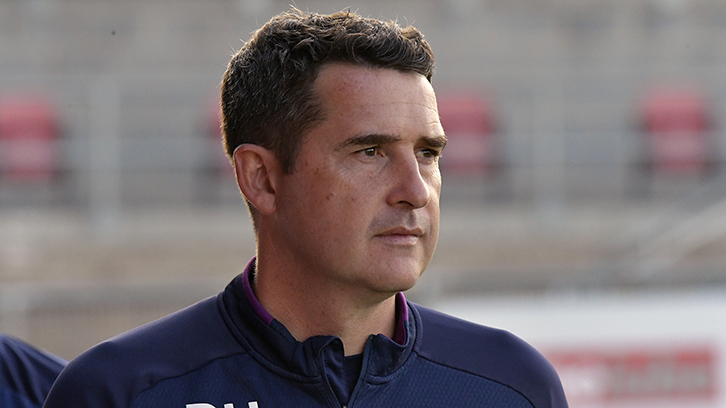 West Ham United U23 Lead Coach Dmitri Halajko was delighted to attain a 3-0 victory against a strong Reading U23 side on Friday night.
Speaking after his side won their third Premier League 2 Division 2 game out of three through goals from Alfie Lewis, Joe Powell and Dan Kemp, Halajko mentioned that, while room remains for improvement, his side should take pride in their achievement on the evening.
He said: "Reading are a good team, so we knew it was going to be tough tonight. 
"They're a team that we think will be fighting for the play-offs, or will be in and around the promotion spots, so to get such a good result against them is something to be proud of."
In a largely even first half, both teams played the ball around at a fast tempo to counteract one another's high pressing, trading chances throughout.
It was the Hammers' off-the-ball work that ultimately paid off, however, when they forced Reading into defensive errors to take a 2-0 lead; the first a composed finish from Lewis, the second an emphatically-taken penalty by Powell.
Both sides continued to have chances in the second half, however, and despite Kemp's breakaway goal settling the result early on, Halajko mentioned that he'll be looking for his side to shut games like these down moving forwards.
"We felt we could have controlled the game a little bit more in the first half," he said. 
"After we'd scored the third, we thought we could have settled it down and dominated the ball a little bit more, but I think some of our attacking play, to create the chances, was very good."
"We scored at crucial times – they were crucial goals at crucial times, both well-taken. One was from a penalty – but we missed one the other week, so it was good to put that right – and then there was a really good counter-attack for the third goal that sealed the game."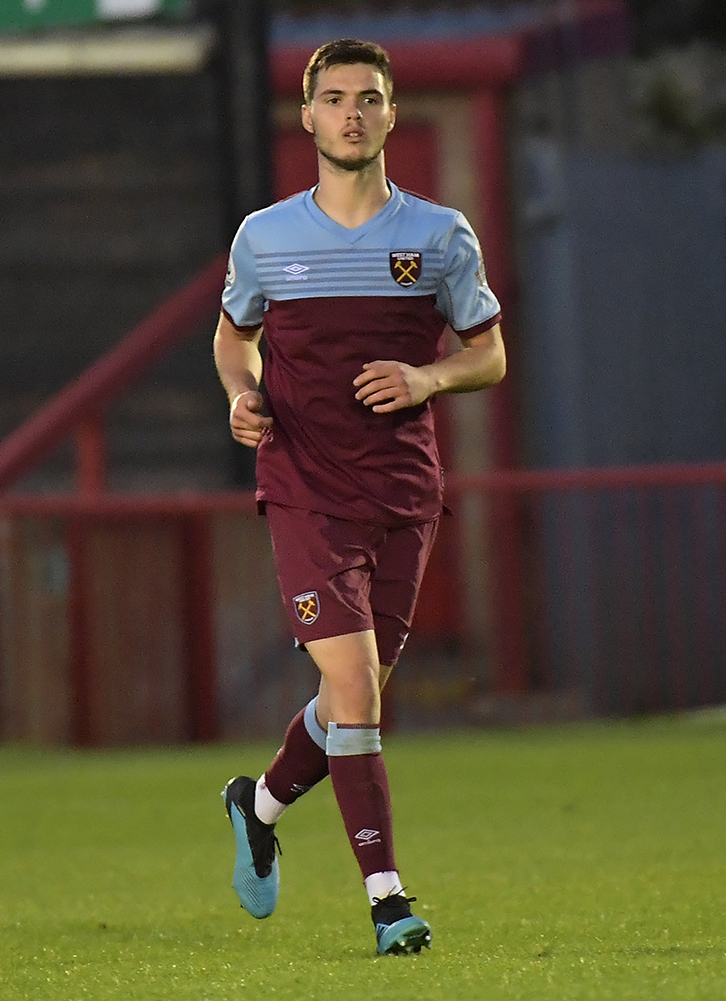 The evening also saw Hammers fans enjoy their first glimpse of young Portuguese defender Gonçalo Cardoso, who signed for West Ham from Boavista at the start of the month, and started in central defence alongside Aji Alese.
Halajko said of the 18-year-old's debut: "He got a clean sheet, and that's what you want from your defenders. He's obviously a good player, that's why he's been brought to the football club.
"He trained with us yesterday and then played today, so he hasn't had time to get to know everyone totally, but as you can see, he slotted straight in."
Another star on the evening was lone centre forward Oladapo Afolayan, who played a significant role in all three goals through his constant pressing.
"His work rate in all three league games has been exceptional. We've managed to build from that – he's set the standard of how to press," Halajko said of the striker.
"His work rate is tireless, he never lets the centre-halves have a minute, and now he's starting to add in hold-up play, runs in behind, and being a goal threat for us. He's been great not just tonight, but in all three games."
Looking forward to next Friday, when West Ham U23 will visit the famous stadium Old Trafford to face only other side with a 100 per cent record in the division – Manchester United U23 – Halajko says that the team will go there, above all else, prepared for the occasion.
He said: "We want to play in big games at big stadiums against big teams, and next week we'll have that. That's where development happens, which is what we're here for.
"We go there with confidence. We go there looking forward to a great game of football, which I'm sure it will be."