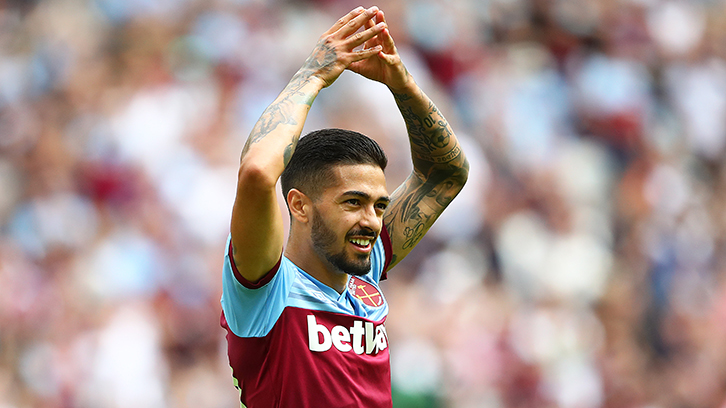 As every West Ham United fan will doubtless already know, football is a phenomenon capable of delivering both the highest highs and the lowest lows - sometimes in the space of a few months.
Manuel Lanzini is a man on a mission this season. Entering his fifth year as a Hammer, the attacking midfielder does so with high hopes to put the injury struggles of his last campaign behind him.
The news, therefore, that the No10's encouraging early-season form – Lanzini assisted Chicharito's goal at Brighton last weekend – has produced a call-up to the Argentina squad therefore seems fitting reward for his sheer perseverance during a difficult chapter of his career.
"I'm really happy because, of course, it is one of my dreams to play for Argentina," said Lanzini, who'll be looking to add to his four senior caps in the friendlies against Chile and Mexico next month. 
"It is one of my dreams to play for my country, for my people. My injury [in May 2018] was very hard to work through because it came at such a bad time. It was before the 2018 World Cup finals – that could have been my first World Cup."
Lanzini speaks with regret of his troubles, which limited the attacking midfielder to just ten appearances last season, but insists he is ready to make an impact within the team once again.
"It was difficult because I couldn't help the team, but I want to say thank you to my family and all the people who've stayed beside me," he said.
"I talked every day with my manager Manuel Pellegrini about my injury and we understood each other. When I started to play again, of course it was difficult at first, but I've come back at the point I needed to to be at 100 per cent on the pitch."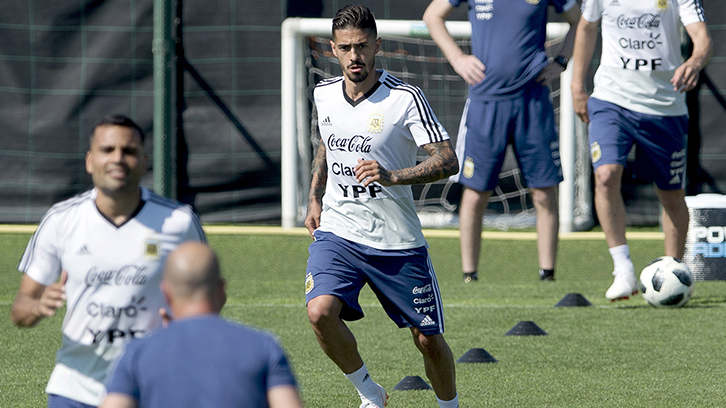 While last season was one of patience and graft more than productivity, Lanzini has otherwise enjoyed plenty of magical moments in Claret and Blue, and he speaks fondly of his four seasons so far in east London.
"It's gone quickly! I like it here," he said. "I like it because the fans, the staff, and all the people here are kind to me, and when you feel you're improving at a team, it makes you happy.
"When I arrived here, everybody made me feel at home. I'd come from another league where there was more time on the ball and I thought it'd take a lot of time to adapt to the Premier League, but really I did it very quickly."
When asked for his favourite moment during 111 appearances with West Ham, the Argentinean's mind jumps to one in particular.
"The game against Tottenham, where we won 1-0 – and I scored the goal," he said. "It was a Friday night and Tottenham were fighting for the Premier League title. 
"We didn't play very well during the game, but the fans and the atmosphere were crazy, helped us, and we won – it was magical."
Also starring that day was Club captain Mark Noble, and Lanzini reserved some special words for the iconic midfielder, who could mark exactly 15 years since his West Ham debut if he plays against Watford on Saturday.
"At West Ham, Mark is a legend. He's a very good captain and a very good player. If you ever need anything, not just on the pitch or the club, but even in your life, he'll help you. 
"He's played for West Ham for a long time, I think 15 years. I was in school! Crazy, eh?!"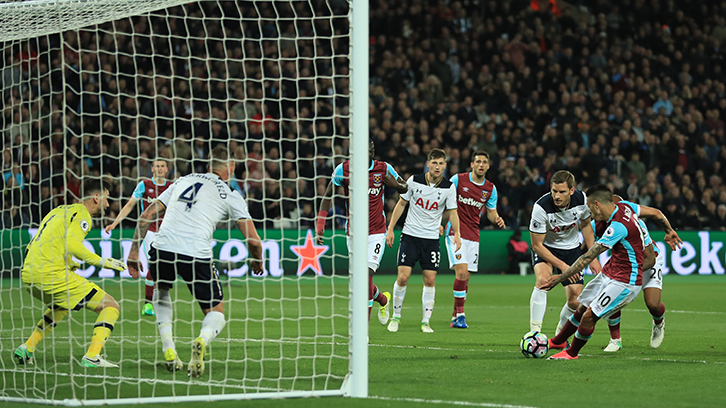 While Noble's 15 seasons of service is a long way off yet for 26-year-old, Lanzini is appreciative of the ambition coursing throughout the Club this campaign.
"I think that the owner and all the staff want West Ham to be at the top level, with all the summer signings, with Manuel Pellegrini, and his project. 
"Our ambition this season is to try to qualify for the Europa League, and to do that we need to work hard, because in the Premier League every team is difficult to play against.
"The season is still young. It's too early to say what position we'll finish in, but I think people need to believe - we have a very good team, very good players, and a very good coach."
The West Ham squad has been buoyed by a number of top-class acquisitions in the transfer market this summer – including record signing Sebastien Haller, who could return to action this weekend having missed the trip to Brighton through injury.
Lanzini is pleased to see Haller return, but stresses the squad now possesses impressive strength-in-depth: "When we have injuries now, we can stay positive for matches.
"If Haller's not playing, Chicharito is – they're not similar, but they're both very good players. We have a lot of players in the squad, and it's good for us – we need every player fit."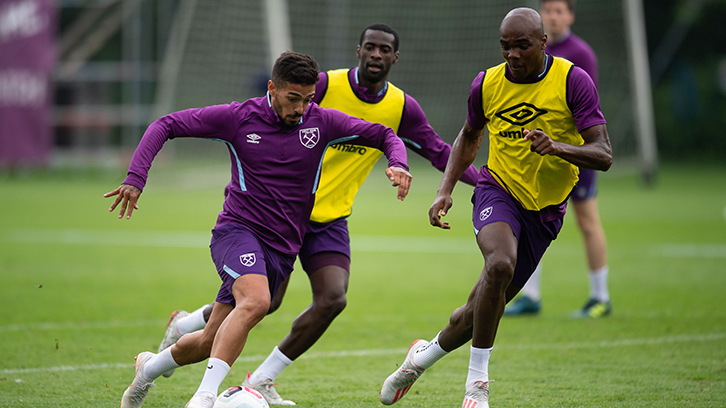 Looking back on the season so far, Lanzini says that West Ham's performances have not necessarily been reflected in their results.
He said: "Our first two games were very different games because Manchester City is one of the best teams in the Premier League, and it's difficult to learn anything in that instance. 
"Against Brighton, it was a good game for us – sometimes we played well, sometimes we didn't – but away from home it was an important point for us."
Ahead of Saturday's trip to Vicarage Road, in which the Hammers will be seeking their first win of the Premier League season, Lanzini only has one target in mind.
He said: "Watford play very well and have a good coach. They try to play out from the back and score goals, but we have to fight to achieve our goals.
"We need to try to win three points."