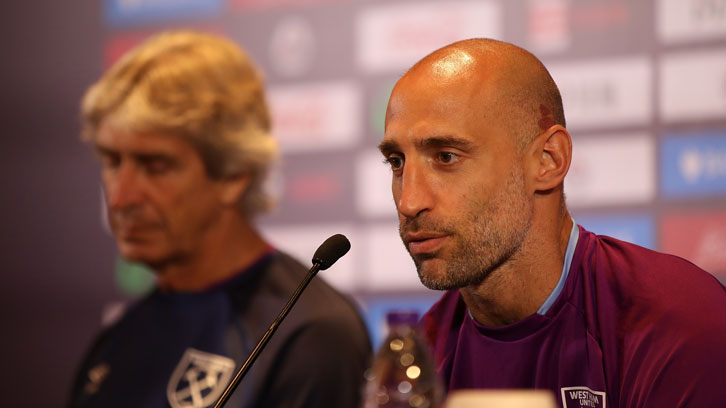 Whenever manager Manuel Pellegrini is asked to reveal for his targets for the season, his response is the same – wait until May and judge the campaign as a whole.
So, it is no surprise at all that Pablo Zabaleta, who has now played under Pellegrini for four years in total – three at Manchester City and one here at West Ham United – gave the same response when asked if the Hammers are targeting a top-seven finish in the Premier League this term.
Just like his boss, the experienced full-back knows making bold predictions serves no real purpose, with the Hammers needing to do their talking on the pitch if they are to enjoy a successful campaign.
We just need to think about each game one at a time and we will see if it has been a successful season at the end

Pablo Zabaleta
"We just need to focus on what we're doing now," said the Argentinian, who will hope to return to the team at Watford on Saturday. "We know we brought in some good players into the team who just need time to adapt to the new league and a new country, which is always difficult for the new players.
"We just need to take it game by game and see how far we can go this season. We finished tenth last season and hopefully, we can improve.
"We've been working for one year with the manager now, so we know exactly what we have to do on the field, so there are no excuses.
"As I say, we've got a great squad with two big players in every position, which makes for healthy competition between us, so hopefully we do better than in previous seasons.
"We need to enjoy our work, keep working hard and see if we can get seventh spot this season and give West Ham the chance to play in European competition, but we don't need to talk too much about seventh after just one or two games.
"We still have 36 games to go and every single game will be difficult, so we just need to think about each game one at a time and we will see if it has been a successful season at the end."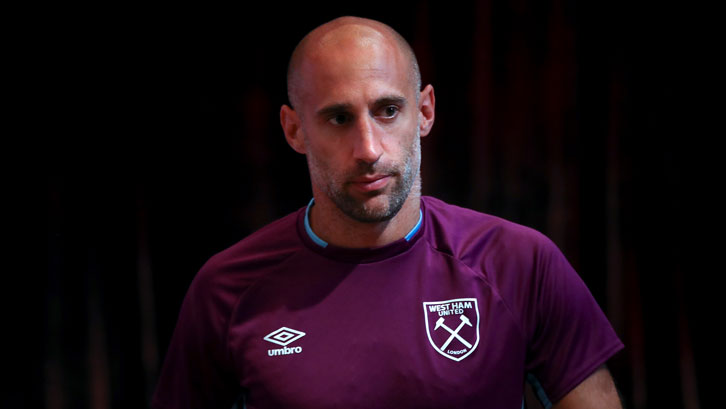 For Zabaleta, this season holds personal significance, wherever West Ham finish, as he has already revealed that it will be his eleventh and last in English football.
"It's going to be hard in terms of that I've been in England and the Premier League for so long and I will miss this a lot," admitted the 34-year-old, who won two titles, an FA Cup, two League Cups and a Community Shield at Manchester City.
"It's definitely the best league in the world and I've been enjoying my time in England, playing in this league, but honestly I'm not getting any younger and the pace and the intensity of the game are getting really high every year and it's getting difficult.
"I just need to enjoy myself. I've been at West Ham for two years and it's such a great club with so many nice people working here, and in football you have to enjoy every single moment."