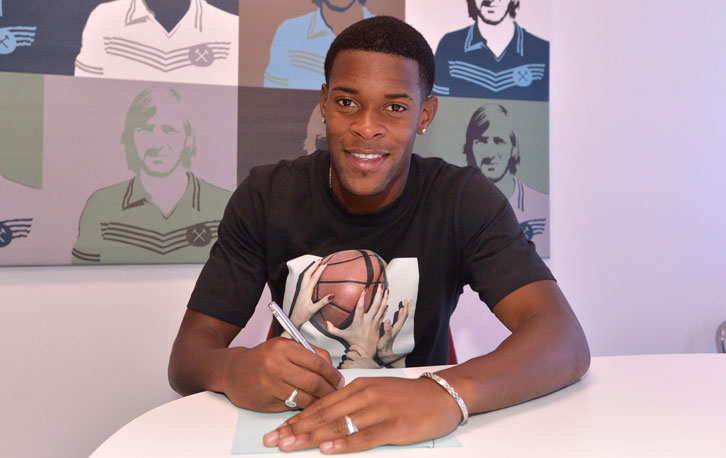 Xande Silva has spoken of his determination to return to action at West Ham United stronger than ever after undergoing surgery in the summer.
The 22-year-old Portuguese striker is still in the early stages of a long road to recovery, having suffered significant weight loss following an emergency operation on his stomach, but is feeling confident and positive thanks to the dedicated rehabilitation programme created for him by the Club's medical staff.
Silva has not been named in Manuel Pellegrini's 25-man squad for the opening round of Premier League fixtures while he focuses on regaining his full strength and fitness but, having returned to London in recent weeks, admits he is just happy to be back in the training ground environment after so long away.
I am happy, because I am back at the training ground, with my friends, in the environment that I know

Xande Silva
"It was a difficult time," said Xande Silva. "I am a young, healthy guy and so it wasn't good to be in hospital for one month. It was a long time, and hard for me, but now everything is good – I am back working, and looking forward to doing what I love again, playing football and scoring goals.
"I am very grateful for all the help I have had from everyone at the Club, especially the medical team. They are really good guys, who care a lot about the players, and they have given me everything I need to get back to the best possible condition.
"I am happy, because I am back at the training ground, with my friends, in the environment that I know. I missed London when I was away, so I feel much better now and I believe I can come back even stronger in the near future."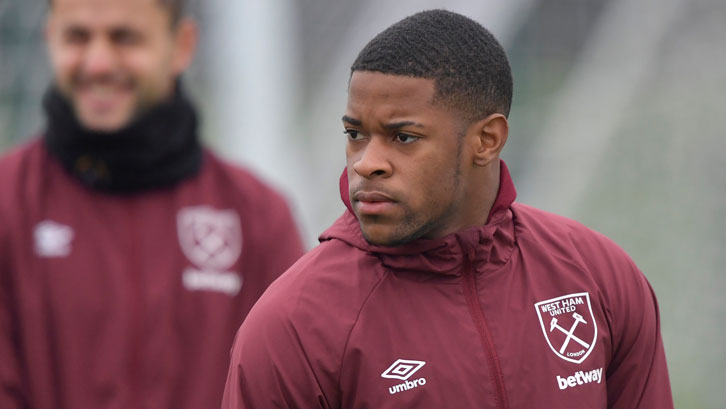 Head of Medical Services Richard Collinge and his team have been overseeing Xande Silva's recovery and rehabilitation programme since his return to England, with much of the care focusing on reversing his weight loss and gradually rebuilding his strength.
"It has been tough for Xande," said Collinge. "He fell unwell while on holiday in Portgual and so had to receive emergency treatment and surgery there. We were in regular contact with the medical team caring for him at that time, and then obviously took over his care as soon he was well enough to fly back to the UK.
"Since then, he has worked closely with Matt Jones, our Nutritionist, to build up his weight and ensure he has optimal nutrition and hydration strategies in place, while following an individual strength and conditioning programme in the gym, across both training sites at Rush Green and Chadwell Heath, where he has great relationships with the staff looking after our Under-23 players.
"The main thing at the moment is to make him stronger. The last thing we want to do is over-exert him and put him at risk of a soft-tissue injury or joint problem, so it is a case of building him up slowly and then adjusting his programme when he is ready to start training, as he has obviously missed a full pre-season schedule.
"Xande is very positive, though. He is fully on board with the programme we have in place, and is approaching everything in the right way. We take a holistic approach with the medical care of all players. We will give Xande as much support as we can, physically and psychologically, to make sure that he progresses in the right way and enjoys the work that he is carrying out every day, to reach his best condition as soon as possible."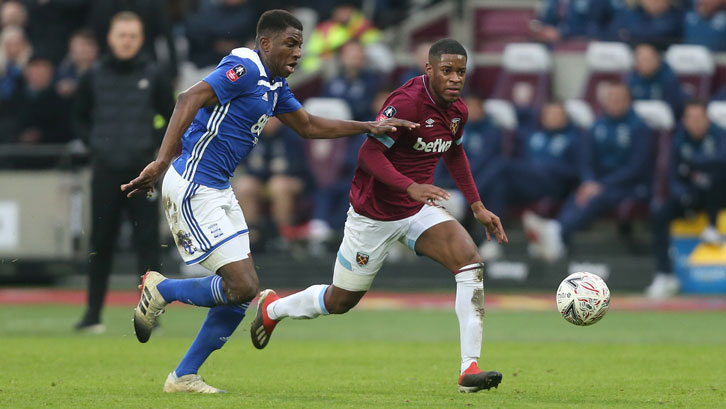 While no timescale will be placed on his return to competitive action, Xande Silva is hopeful of being back out on the training pitch alongside his team-mates in the next two months, and insists his strength of character has helped him get through his ordeal.
"This is life, it can be tough sometimes, but you have to be strong, to show your mentality and your character," he said. "I am feeling stronger every day, and I feel that the programme is really working. I have to eat a lot – that was difficult at first, but now that I am working more, in the gym, and using more energy, I am finding it easier.
"I am someone who enjoys the work – I like being in the gym, so that is fine, but obviously I want to be out on the pitch again as soon as I can. I hope to be out there training with the guys in the next couple of months.
"It is not something I can rush, but I know my body, and I will know when the time is right. The main thing is that I am working again, I feel good, and I can see that I will be back soon."