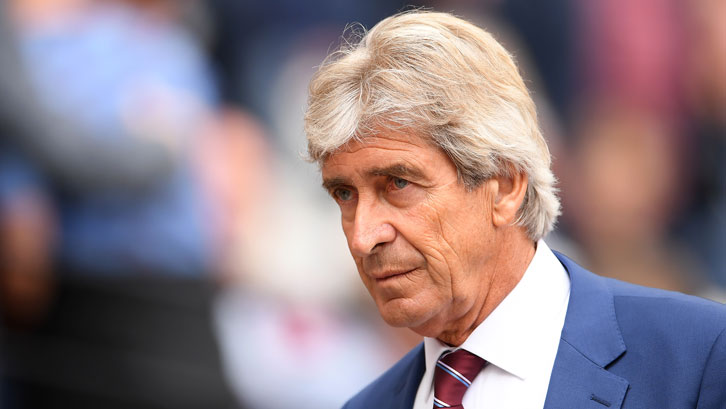 As a football man and a manager and coach of huge experience, Manuel Pellegrini is intrigued by the impact Graham Potter might make at Brighton & Hove Albion.
The former Östersund and Swansea City boss has caught the imagination of pundits, journalists and fans alike for his reputedly unique approach to man-management, as well as the attractive brand of football his teams play.
On Saturday, Pellegrini and his West Ham United team will test themselves against Potter's Seagulls, with the Chilean looking forward to seeing how the two teams measure up.
Potter's first game in charge ended in an impressive 3-0 victory at Watford, but the Irons manager believes it is too early to draw conclusions as to how Brighton might have improved, or otherwise, following the summer departure of Chris Hughton.
We have to be consistent over 90 minutes no matter who we play

Manuel Pellegrini
"Last season was not a bad season [for Brighton]," he observed. "Now they are just starting, they have played just one game so you cannot compare seasons, [but in] one game of course they started very well. They are playing with a different style, but I think what Hughton did was also very good.
"Every manager has his style, we will see at the end of the season how he (Potter) proves that."
Under Hughton, Brighton had West Ham's number, winning three of the four Premier League meetings between the two, but Pellegrini dismissed any suggestion that the Sussex side are the Hammers' bogey team.
"All the leagues have different problems," he continued. I know maybe what you are saying but you must be confident you can beat them.
"I think all the teams have enough money to buy good players. All 20 teams in the Premier League have very good players that's why anyone can beat anyone. Brighton and other teams have the same possibility of having a successful season."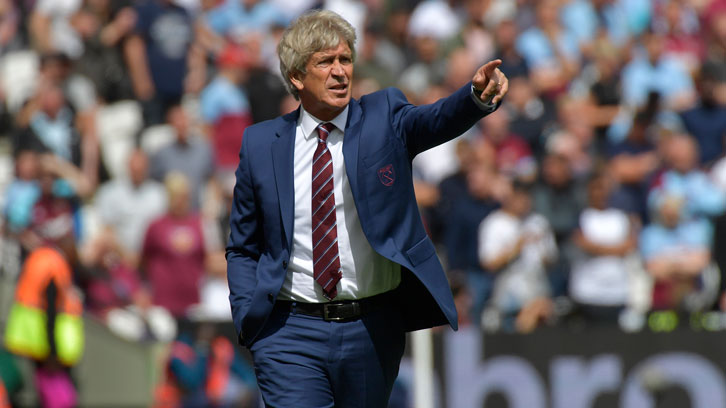 Concentrating on his own squad, Pellegrini is hopeful that the Hammers will bounce back from their 5-0 opening-day defeat by champions Manchester City at London Stadium.
West Ham matched their opponents for 45 minutes before conceding four second-half goals, and the 65-year-old wants his players to perform for the full 90 at the Amex.
"I hope we are going to see the real West Ham in every game," he said. "We showed the real West Ham against City for 45 minutes. We had 48 per cent possession. Mistakes cost us and in the second half we didn't play as well. We have to be consistent over 90 minutes no matter who we play.
"I expect them not to make so many mistakes, and that when we concede a goal it's because the other team made a very good play.
"Of course, you are concerned when you concede so many goals, [because] you can't score two or three goals in every game to win, but I am sure we are going to improve."