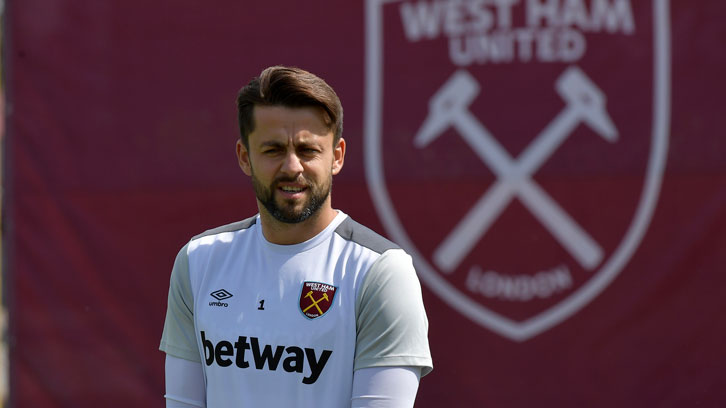 A 5-0 defeat is always a chastening experience, but the best way to react is to reflect, learn from your mistakes and put as many of them right as possible in your next fixture.
Fresh from the disappointment of their season-opening reverse at the hands of champions Manchester City, West Ham United return to action at Brighton & Hove Albion on Saturday, eager to secure their first Premier League points of the season.
And as the man who had to pick the ball out of his net on five unwelcome occasions at London Stadium, Lukasz Fabianski told whufc.com that he, his teammates and the coaching staff have put everything into their preparation for their trip to the Amex.
"Training has been intense, that's for sure, because the result against City wasn't a great one for us," he said, with typical honesty. "We know that we have to make some improvements on certain things and that's what we've focused on.
"I wouldn't call it a 'wake-up' call, but I think we have realised we have a lot of room to improve on the basic aspects of playing football, really."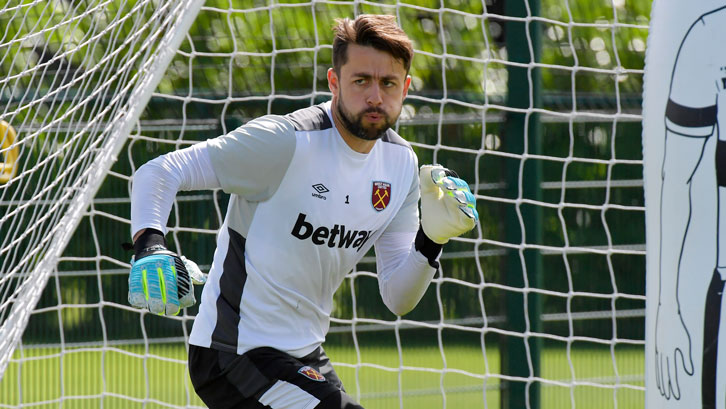 While West Ham have gone back to basics after their humbling by Pep Guardiola's men, Fabianski did not agree with the suggestion that Manchester City are on a different level to any other team.
Instead, the goalkeeper, who has 50 caps for Poland and has played at the FIFA World Cup finals and in the UEFA Champions League, insisted the Irons must aspire to be their equal if they are to match them, not just for short periods, but for the full 90 minutes.
"I think Manchester City are the champions of the Premier League and probably the best team out there at the moment so, if you want to compete against them, then you need to play to the best of your abilities," the Hammer of the Year explained.
"I think we did that in some moments of the game, and that gave us some small belief that for some time in the game we could compete on a good level but then, like I said before, there are still some things that we have to improve.
"It was a good game in that we can look up to teams like Man City and try to reach their level and that's what we want to do, even though we lost really badly in that game.
"There are some things to learn from that game; if we continue to work and we continue to put a lot of focus on the things that are really important in the game, then anything is possible and you can reach a higher level in the game."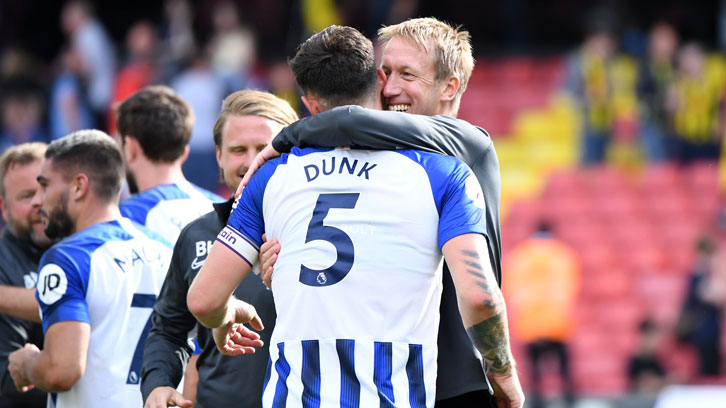 West Ham will get their next opportunity to put Fabianski's words into action when they make the relatively short journey down the A23 to Brighton on Saturday.
While the Hammers are seeking to bounce back from an opening-day defeat, the Seagulls soared to a 3-0 win at Watford in their first competitive match under new manager Graham Potter.
The former Östersund and Swansea City boss has forged a reputation for innovative coaching off the pitch and entertaining, possession-based football on it.
Fabianski is looking forward to seeing the new-look Brighton first-hand, but is planning to scupper Potter's plans.
"Obviously they have changed their manager and you can see they have a totally different approach to the way they want to play compared to what they have been doing before," the No1 observed.
"That will be interesting, and we'll see what they look like on Saturday on the pitch, but I think we need to be ready for a bit of a different side to what we've experienced in recent years.
"They had a really good start, playing away from home and beating a good team as well, so they will be in a good way and it will be tough for us, but we need to be ready for it."
Should West Ham win in Sussex, it would end a ridiculous run of eight consecutive Premier League defeats in the month of August.
More importantly, it would instil welcome confidence in Manuel Pellegrini's squad ahead of further away games at Watford and Newport County, in the Premier League and Carabao Cup second round respectively, before the season's opening month ends with the visit of newly-promoted Norwich City to London Stadium.
"The first win is always important," said the stopper. "The first win is always one everyone is desperate to get and you always want to start the season in a good way.
"Before the first international break we play four games in total and one is behind us, so we've got another chance on Saturday to hopefully get this first win and that will help us kick-start the season in a proper way."