Since the early 1960s, West Ham United's Academy has been globally renowned as 'The Academy of Football' in tribute to its success in the development of young talented footballers.
Recognised as a crucial aspect of the Club's identity, the West Ham United Academy has produced notable names such as Bobby Moore, Sir Geoff Hurst, Martin Peters, and more recently Mark Noble, Declan Rice, and Grady Diangana. 
This season sees a new, exciting chapter written into the already outstanding West Ham United Academy history as the West Ham United women's Academy stepped foot into the new facilities at Chadwell Heath for the first time. 
A £4 million redevelopment of Chadwell Heath, geared towards continuing the production of the finest young players possible, was completed earlier this year, and this philosophy will now apply to both young male and female footballers who are working tirelessly to reach the top level of the game. 
The first session of the 2019/20 campaign for the next generation of West Ham United women's players saw first-team stars Tessel Middag, Julia Simic, Alisha Lehmann and Jacynta Galabadaarachchi drop in for a question and answer session with the young Irons, while parents and guardians were shown what their daughters could expect from their training with West Ham.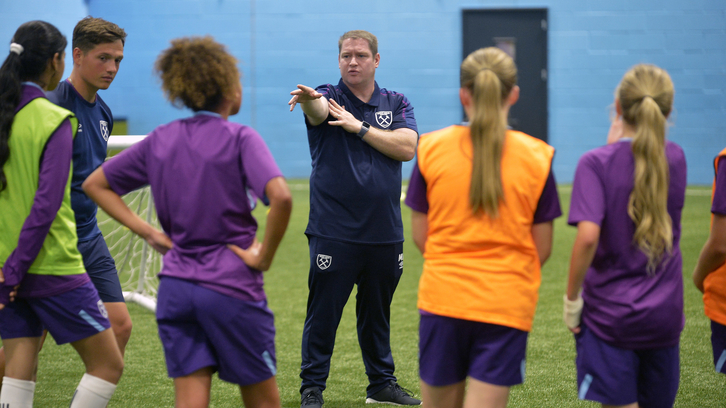 The second session, held on Tuesday evening, saw women's head coach Matt Beard also offer his guidance and experience. Managing Director Jack Sullivan was also on hand to talk to players and parents about what the women's Academy would offer.
For Myles Smith, the Head of the Women's Youth Academy, Tuesday's event was the first step in a bright future for young female players at West Ham United. 
"It's the first time we've had this U21s structure, having trialled it, and everything we do now from this point is a little bit of history for West Ham United women's Academy," he said.
"I met with Jack last week to discuss our Academy and our vision for women's development, and we were in agreement in that we want to develop an Academy that is on par with our men's set-up. The Academy of Football has produced player after player, and that's what we want for our women's. 
"We want to be the Women's Academy of Football. We want to be known as a goldmine for developing women's footballers. No matter the age, our aim and vision are to make our Academy the best it can be."
Already the benefits of the women's Academy are being seen at West Ham United. A handful of young players have already been working with head coach Matt Beard's team at the Rush Green training ground, gaining priceless knowledge and experience from a league-winning manager and the senior squad around them, filled with international players and numerous trophy winners.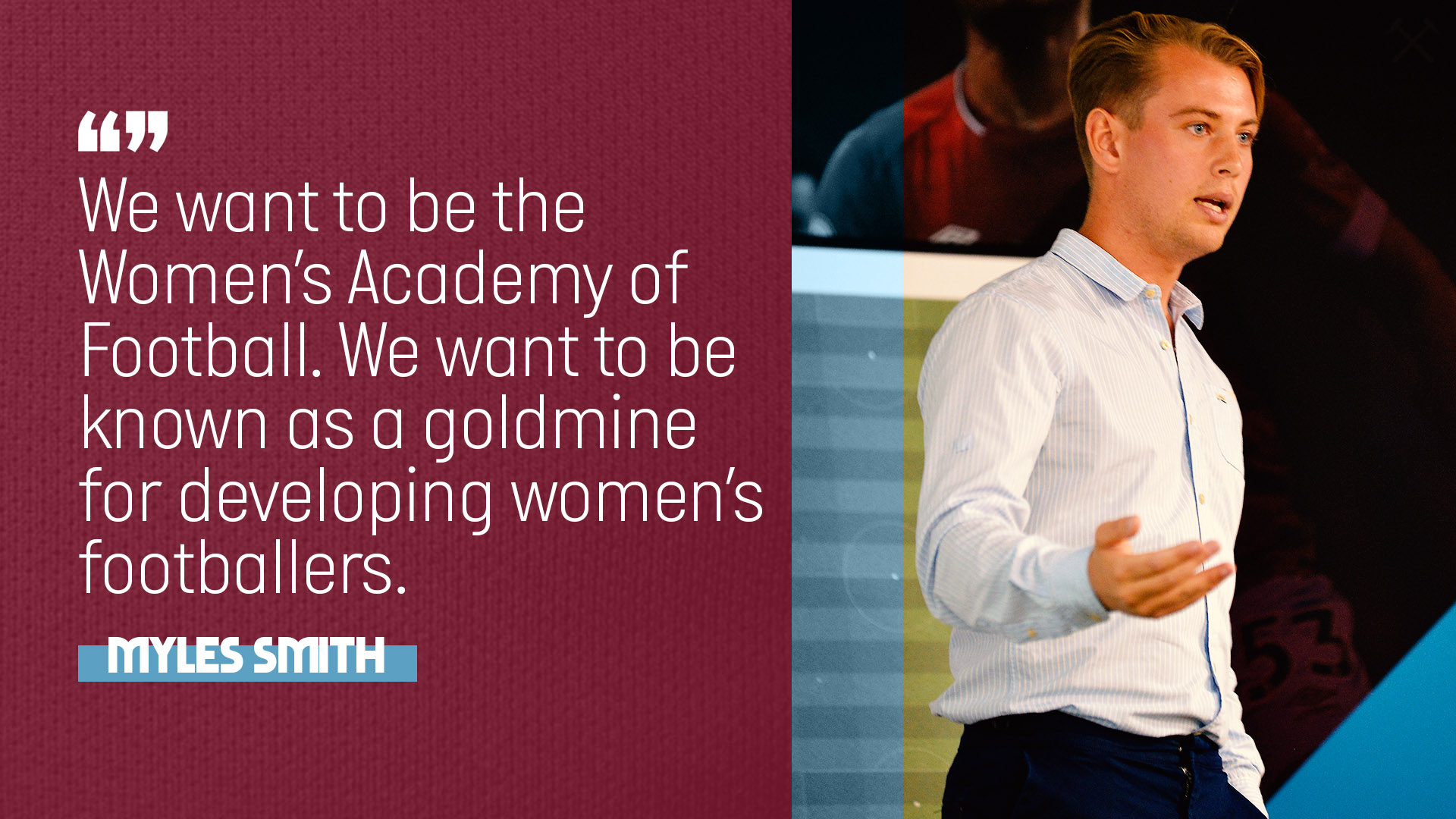 Jack Sullivan is excited by the potential that the women's Academy offers and is looking forward to seeing the process bringing through home-grown players for the first team in the near future. 
"This is a fantastic step for us at West Ham United women and hopefully will lead to the women's Academy being on a similar standing to the men's Academy in years to come," Sullivan said. 
"The West Ham United Academy has been known as 'The Academy of Football' for a very long time and has produced huge numbers of professional players, and it's important now that we look at how we do that for our women's side as well.
"Our aim is to see the female equivalent of a Declan Rice, Grady Diangana or Mark Noble coming through our Academy and pulling on the Claret and Blue. There's a joint-culture and joint-methodology in this. The women's coaches have been working closely with the men's coaches, and vice-versa, to build the best players the Club can produce across the board. 
"Our Academy has a vision, and that applies to every young player that comes through our doors."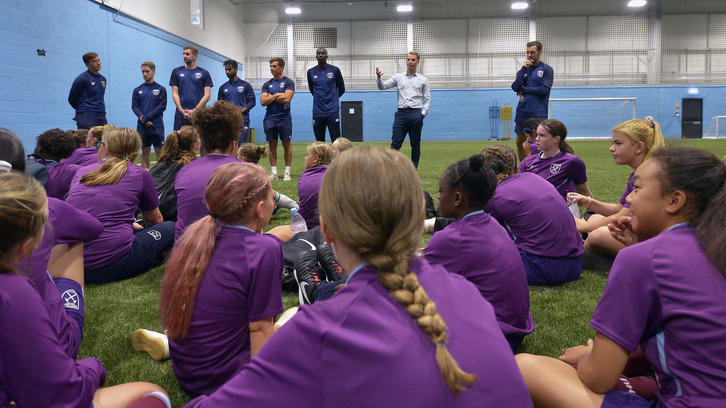 The development and investment in the women's Academy is the latest step in the progression of the female game. For Netherlands international Middag, opportunities such as these were not available as young players, and the midfielder is eager to help in any way they can. 
Middag said: "It's been a pleasure to be here and be invited down to talk to these girls. It's unbelievable how much has changed for women's football in a very short period of time.
"When I was growing up, I didn't have any female role models in football. It wasn't until I was 12 that I found out that the Netherlands have a female international team. It's incredible just how much the game has grown with every year, every tournament, every competition, and how each helps to build our game. 
"As I said to the girls, I hope to see as many of them as possible training and working with us at Rush Green as soon as possible."