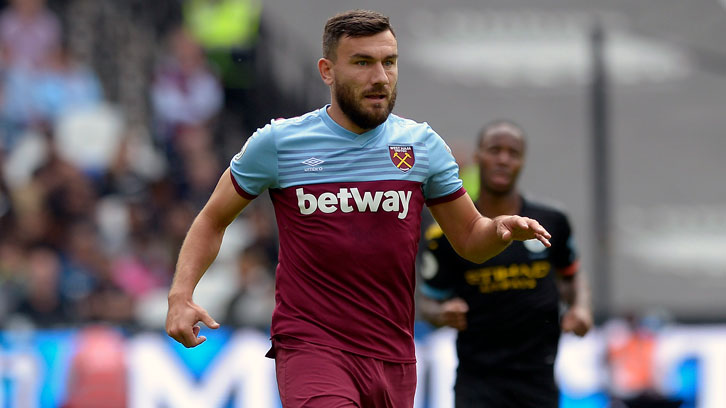 If you want an honest, considered and detailed interview, you could do far worse than speak to Robert Snodgrass.
West Ham United's Scottish midfielder spoke to the national press following Saturday's 5-0 Premier League defeat by Manchester City, giving a frank assessment of the Hammers' performance.
Snodgrass went on to look ahead to this weekend's trip to the Amex to face Brighton & Hove Albion and give a candid appraisal of the impact VAR will have on the game.
First off, Robert, how do you assess Saturday's game?
"I think you're playing against the champions and I think it's a difficult one because we've done a lot of good preparation for this game, couldn't have prepared any more probably in terms of if being a game involving Man City. But sometimes you've just got to take your hat off and say we were beaten by the better side.
"We didn't help ourselves in stages where we gifted them a couple of goals and with sloppy backpasses, but I think it's hard to take. But it's the start of the season, we must get ourselves ready for the next game."
You matched them in the first 20 minutes, didn't you?
"Yeah, of course, the first 20 minutes, but the game isn't 20 minutes, it's 90 minutes. You need to be at your very best concentration-wise and take your chances when they come. Sometimes, you know, you get that first goal and then you obviously try and have a go at them, but if they get it, then they obviously get another goal and another goal and then a penalty and another penalty… they're just relentless. This is why they're champions."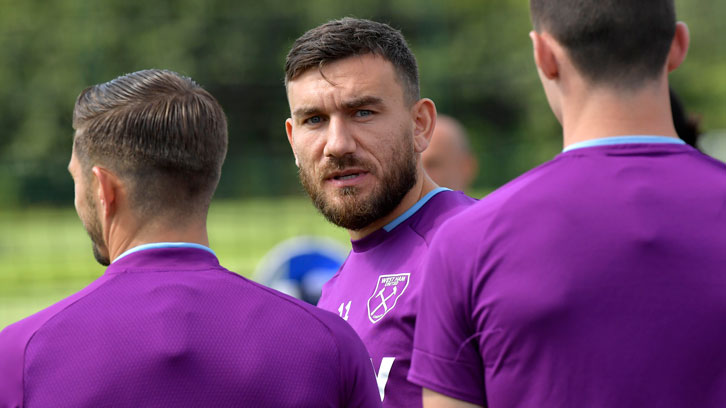 You were looking good attacking-wise in pre-season, so was Saturday's result a kick in the stomach?
"The thing is we were conceding goals in pre-season as well. The manager's touched on it saying after the game we cannot keep conceding goals, and it's a hard one to sit here and give an interview after 5-0, but to the best that I can, it's a disappointing day and a disappointing start for us, but that doesn't define our season.
"If anything, it's probably sometimes the best thing that can happen because you need to go back to the drawing board and realise what this Premier League's all about. They will punish you the one chance they get, and they showed it at many stages today."
Could the new few games decide where you finish this season, with Brighton and Watford away, followed by Norwich at home?
"You cannot think that so early. I think what we need is to breed that winning mentality, we need to get points on the board, and the next game is one that, again, we'll be preparing for.
"Come Monday we'll have a debrief of the game, what can we do better, and keep that sort of pre-season form up in terms of in front of goal, because we did score a few goals. I think the manager will already be thinking about that and will try and get this game out of the way as quickly as possible."
You've been here a couple of years now – how does this year's squad compare to last season's?
"Obviously we've signed new players but it's the manager that picks the eleven. In terms of squad depth, we've got some good choices in areas all over the park, so I think the manager will look at what options he's got – there's a few new lads come in – but that's the manager's job. He can only pick eleven but I think whatever eleven goes out there we need to go in there with a mindset, believing we can win the game."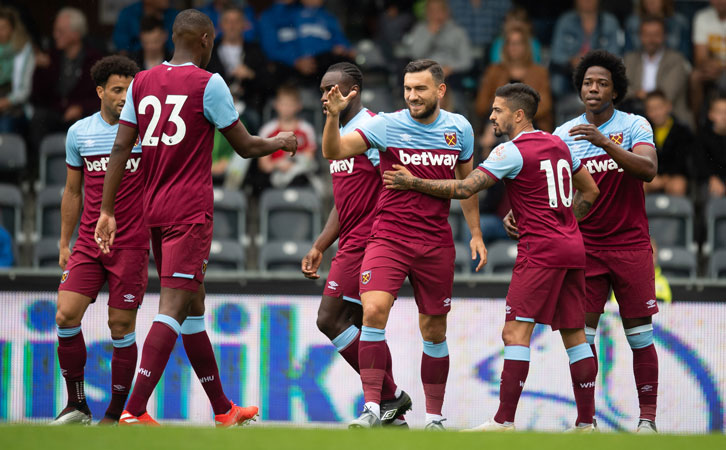 You travel to Brighton next. West Ham haven't beaten them in four previous Premier League meetings and they won 3-0 at Watford in their opening fixture, so how do you see Saturday's game?
"Brighton are always a hard team to play against. It's exactly the same as any team in this league – even Norwich, who've come up and had a go against Liverpool. I think many times you're expected to go and beat teams and sometimes it doesn't happen.
"Obviously with us spending again and bringing in more quality, there is an expectation on us. And the fans as well, the fans at the end clapped us.
"The fans here are top notch and I think it just shows you the mentality of the fans – we're getting beat 5-0, but they understand that you're up against a very tough opposition. As long as you give everything, I think there'll be better days than we had today."
How about you personally? How is your fitness?
"I think it's just hard when you get that little stage older. You try and watch and assess. I feel fitter now than I did when I was 25 because I take care of my body a hell of a lot more, [as well as] the mental side. The physical side is something I've never really struggled with. I'm here if the manager needs me and I want to be playing – it's hard watching – but it's just part and parcel of getting older."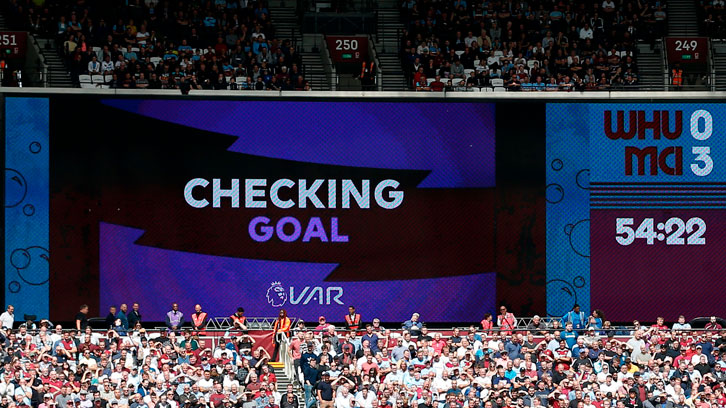 VAR was used six times during Saturday's game. What did you make of the new system and how it worked?
"When you see the decisions back, they're probably the right decisions. The hardest part as a footballer is the waiting around part, I think most of the lads would say that, but it helps the officials.
"It is what it is, and they've got a certain role that they need to stick to. I'm all for VAR. I think sometimes it'll go for you, sometimes against you, but the reason I'm for it is because of the amount of decisions that went against us last season, that if VAR were in place, it would've helped us. So yeah, it's obviously quite difficult waiting about but I think the decisions were right."
Were the players talking about it on the pitch?
"No, there was nothing like that. Even before the season came in, the Premier League have explained everything to us, they've tried their very best to try and make it as easy as possible.
"Even the first couple of decisions you saw it was quick, but the bigger decisions will take a bit more time and you'll probably see a lot more injury time getting put up in games now because of the system that's in place.
"It is what it is. They've brought it in this season and we obviously need to try and get behind it and hope for better results than obviously last season big calls maybe cost teams but the results there were spot on."
Is the view of players generally to give VAR a bit of time to bed in?
"I think the only way you change people's perception on it is showing what they've done with the big screen and showing that it is the right decision. That's all I can say really."