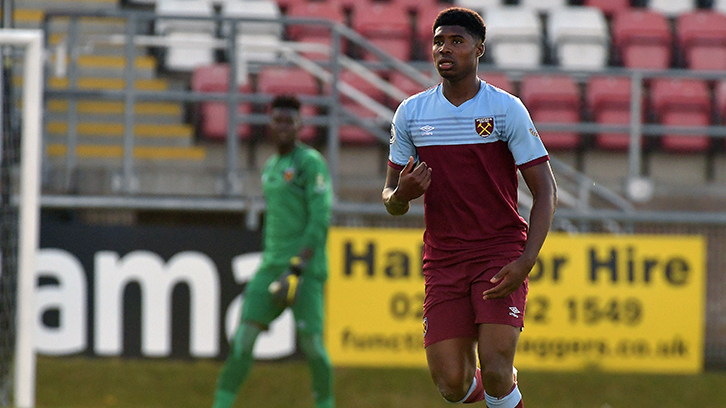 West Ham United U23s defender Ben Johnson believes the new coaching set-up at the Academy of Football is behind the side's impressive start to their Premier League 2 Division 2 campaign.
Speaking after the U23s' season opener against Fulham on Friday night - in which the Hammers produced a comprehensive performance in a 3-0 victory - Johnson revealed that the likes of new Head Coach Dmitri Halajko and new Academy Manager Ricky Martin have been instrumental in preparing the side for the best possible start.
"I think the opposition was fairly tough, but I think we're going to come up against better sides," Johnson told whufc.com.
"With Dmitri coming in, and the likes of [coach Steve] Pottsy and Ricky Martin helping us, and all the other staff, we've really hit the ground running in pre-season. In the first game of the season, to get three points is a delight."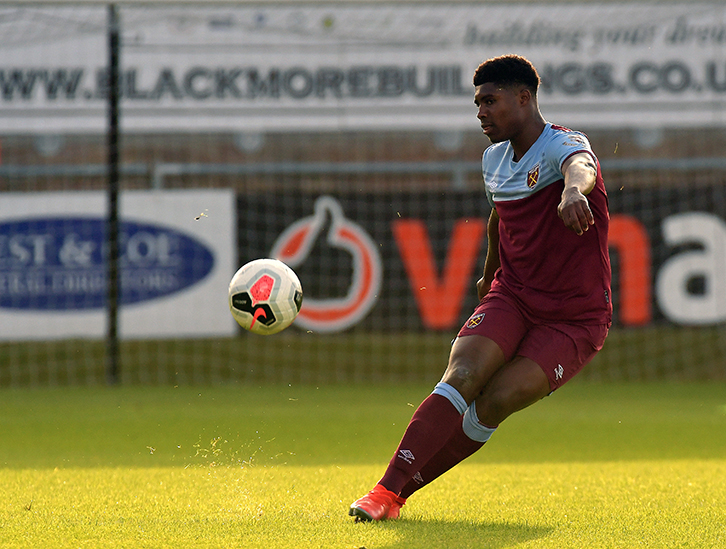 Johnson played the full 90 minutes on Friday in his first U23s appearance since joining the first team for pre-season training in Switzerland and China, where he appeared in all of the Hammers' fixtures.
The Academy graduate believes he can use the experience gained from that spell to demonstrate why he should be in contention for further first-team appearances this season.
He said, "Everyone's currently fit in the first team, and I've got to play games. Whoever I'm playing for – U23s, U18s, first team – I've got to give it my all, and do my best in training.
"I think coming back here is a good way to show that I should be pushing for that level continually this season."
Moving forwards, Johnson has set his sights for the season on adding to his West Ham appearances tally, while also winning glory for the U23 side.
The imperious defender revealed his goals include "five to ten appearances for the first team, being a regular for the U23s, and getting the side promoted back to the top division."
With the first win of the season already chalked up, Johnson and Halajko's young squad are on course to do just that.
West Ham United U23s' next Premier League 2 game is away to Newcastle at Whitley Park on Saturday 17 August.