Courtney Brosnan is anticipating a healthy rivalry with fellow West Ham United goalkeeper Anna Moorhouse in the race for the starting XI position in Matt Beard's side. 
The shot-stopper became the women's side's latest acquisition on Friday, moving to the Hammers from French side Le Havre. 
A USA Under-23s international, Brosnan comes to West Ham as an exciting addition to the squad and the new No18 is ready to push Anna Moorhouse for her position in the Irons goal. 
Moorhouse herself began last season as the second-choice, before taking the starting position, and Brosnan is relishing working with her fellow West Ham shot-stopper and goalkeeping coach Billy Stewart.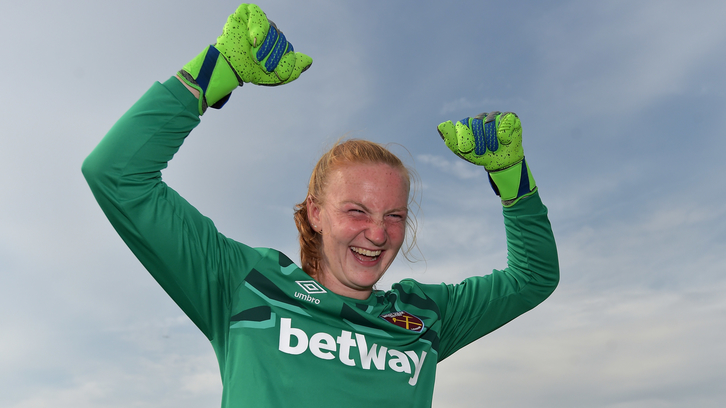 "I think it's amazing to surround yourself with good competition and good teammates so it's amazing to work with Anna and with Billy," Brosnan told whufc.com. "They're pushing me in different ways every day be my best, so I'm super thankful for them and really grateful to be able to work with such experienced players and coaches.
"It's great to work together and push each other to be the best. It creates a really healthy competition between the two of us which I think will be great for us and the team as a whole.
"Everyone is on the same page and reaching for the same goals. We saw a taste last year of what this team can achieve so we need to get together now this season and try to push even further and even higher."
Brosnan is looking forward to beginning life at West Ham and believes her personality and traits will mesh well with an already very positive atmosphere at the Club.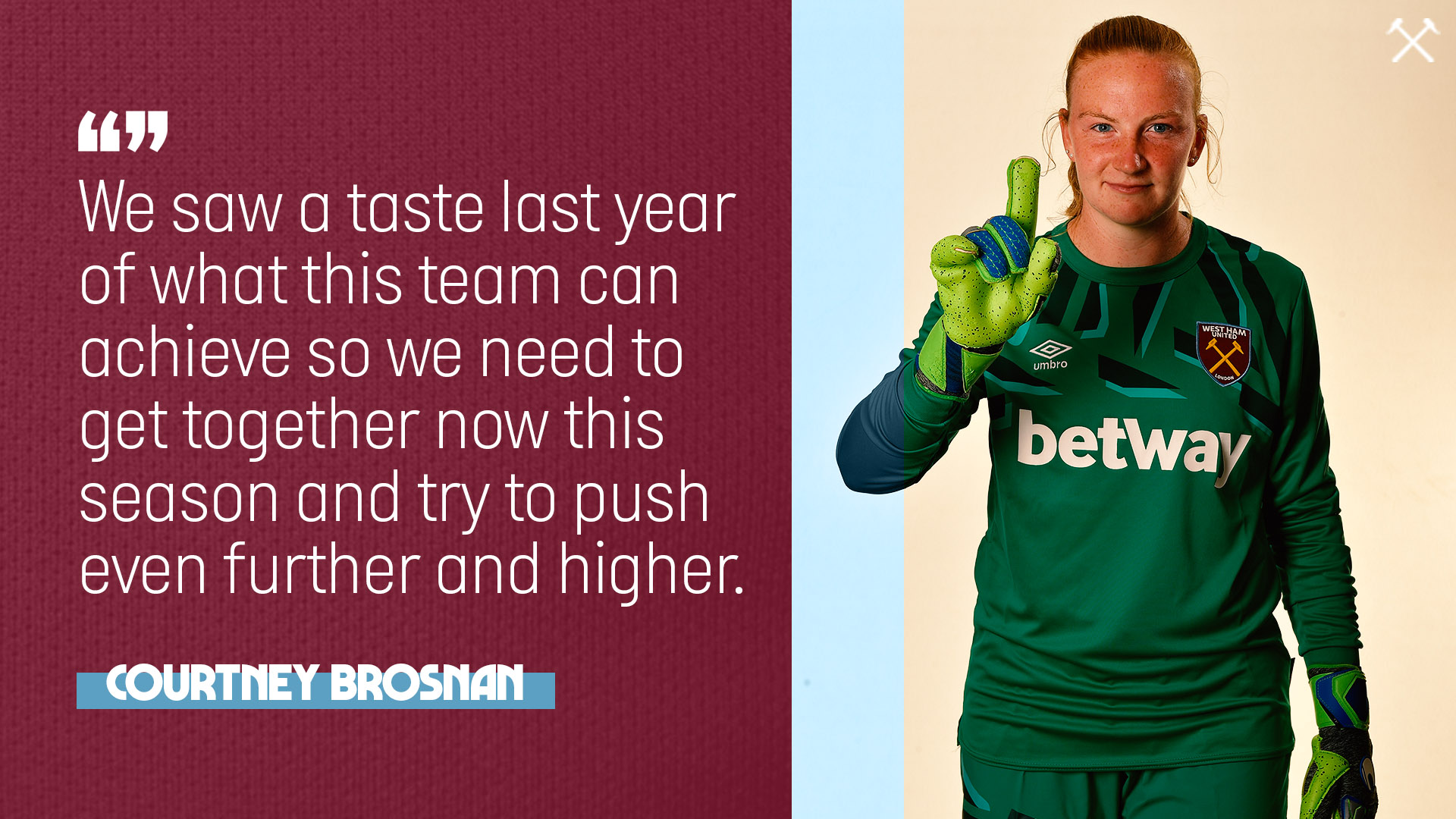 She continued: "I've been a goalkeeper since I was really young, and I think playing goal takes a different type of person. Everyone is always saying that goalkeepers are so different from the rest of the players, so I think that that is something I've been used to since I was young. I'm really looking forward to it.
"I'm really friendly, always smiling – so usually it's hard to find me with a serious face on – but I'm really passionate about the game, about my team-mates and the game of football. I think that the fans and everyone will just find me to be very invested in the Club and looking to accomplish big things here."
Having watched the Women's World Cup and record-breaking audience numbers achieved by the competition, Brosnan is eager to see the Barclays Women's Super League capitalise on the growing interest in the women's game.
"There's been huge strides made in the past couple of years for the Women's game all across the world," Brosnan added. "To be a part of a club that is really honing in on that and trying to embrace that culture is really important to me."