First Team
Pellegrini: We've all worked to a clear plan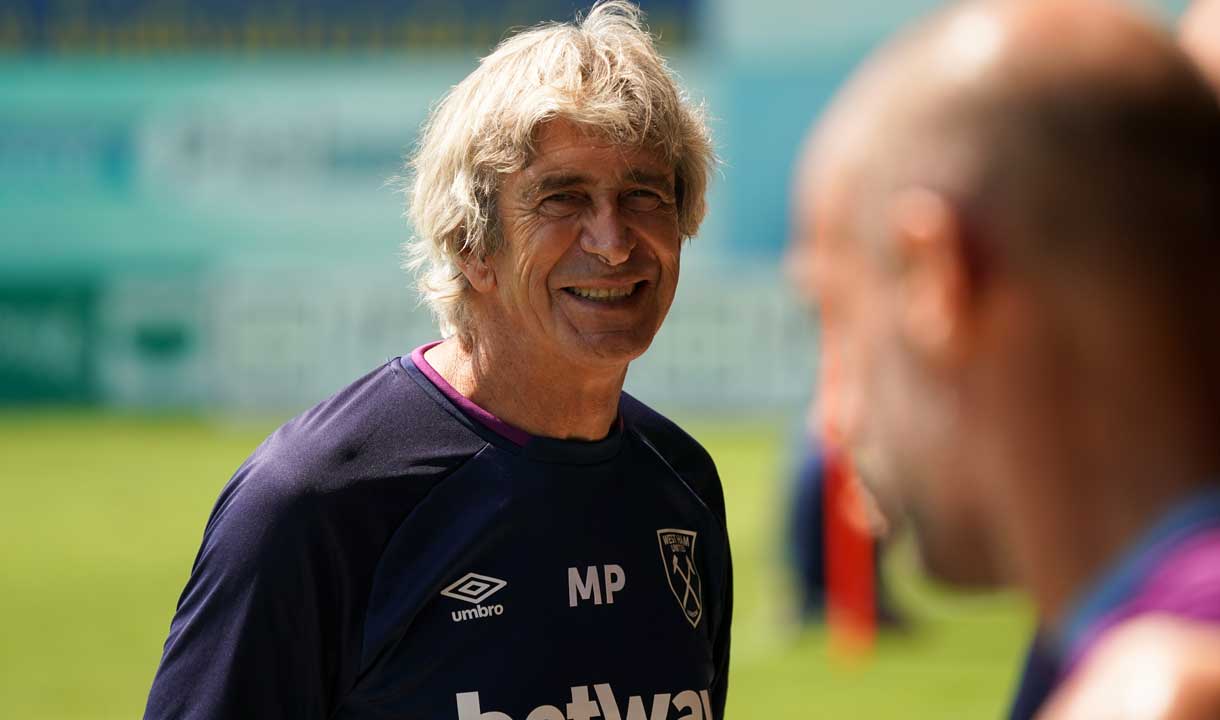 Manuel Pellegrini says this summer's transfer business was the result of a clear plan, drawn up between himself, his coaching staff, Director of Football Mario Husillos and the Board.
The Hammers brought in six players during the transfer window - strikers Sebastien Haller, who joined for a record fee, and Albian Ajeti, midfielder Pablo Fornals, defender Goncalo Cardoso and goalkeepers Roberto and David Martin - as Pellegrini looks to build on last season's tenth-place finish.
He believes he has the tools at his disposal to do just that, following a successful summer where he landed his key targets.
"It was the plan," the manager said. "It was what I wanted as a team. We are very clear with the owners in what we are doing and they give me all the responsibility. That's so important for me as a manager and one of the reasons why I came here to do this job.
"We are always working with Mario in all the different positions of the team, with young players, with players who can be important players of the future, with players that can play immediately, so we are always working in all different positions.
"When we need to resolve a problem, or change a player, I always have four or five names to choose."
We play Man City them but will not change what we do or what we think just because we are playing against them

Manuel Pellegrini
Pellegrini will certainly have a wealth of attacking options to choose from when the Hammers take on Manchester City on Saturday, and the manager says his team are capable of causing a first day upset.
He added: "All the teams have weaknesses and Manchester City also have them. More important than knowing the weakness is to play in a way to make them have trouble in that. 
"If you don't have the ball, or lose the ball in two or three touches of course they will have possession and make it very difficult to exploit those weaknesses.
"That's why I hope we are going to play a good game, knowing that we will play against them but not changing what we do or what we think just because we are playing against them. 
"After that we will see - we just played them in pre-season and we had a lot of opportunities that we didn't score. Every game is different and we will see what happens."