Interviews
'I put pressure on myself every day' - Sebastien Haller on life, family and football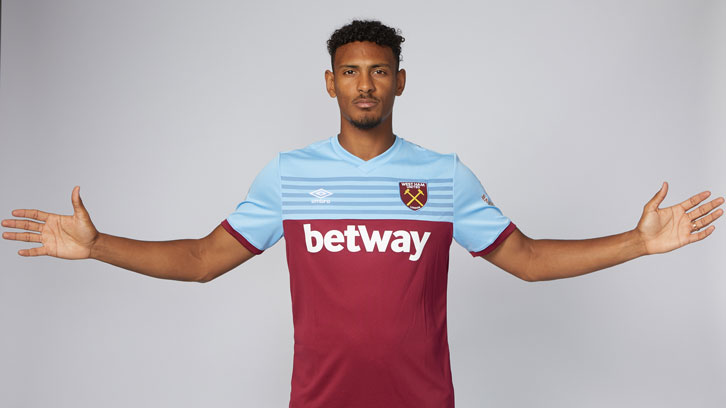 Sebastien Haller became West Ham United's record signing when he joined the Irons from German Bundesliga club Eintracht Frankfurt in mid-July.
The prolific centre forward is about much more than just assists and goals, though, as he revealed in a long and wide-ranging interview conducted at the Club's Rush Green training ground.
As he prepares to make his Premier League debut against champions Manchester City at London Stadium, we learn all about West Ham's new No22…
Sebastien, let's start from the beginning, in Paris, where you were born and raised… 
"My first club FCO Vigneux was in the middle of nowhere. It was close to Paris but no-one knew of this club, so I went to a bigger club, CS Bretigny. They had a collaboration with Auxerre, a partnership, since 2003. After one and a half years my club said to me: 'You should go to Auxerre, a professional club, and see how it is.'
"When I got there, it was like a big trial. I'd been to the dentist that morning and I had a big brace in my mouth. It was tight and I had pain in my mouth all day. I had to play football and I was almost crying because I had so much pain. I didn't realise I was going there for a trial!
"Finally, after a few games the guy from the formation, the head from the youth academy, came to me and said: 'We'd like to get you for next season'.
"The following season was in three months, so my parents had to prepare themselves to lose their son in three months."
That was spring 2007, when you were 12, so it must have been a big step, moving from Paris to Auxerre?
"It was beautiful! I was so happy. Only my parents were sad but me, I was so excited! I was looking forward to going over there to play football in a professional club. It was the kind of thing you dream about. Something crazy. I said to everyone: 'When I wore the shirt it felt crazy'."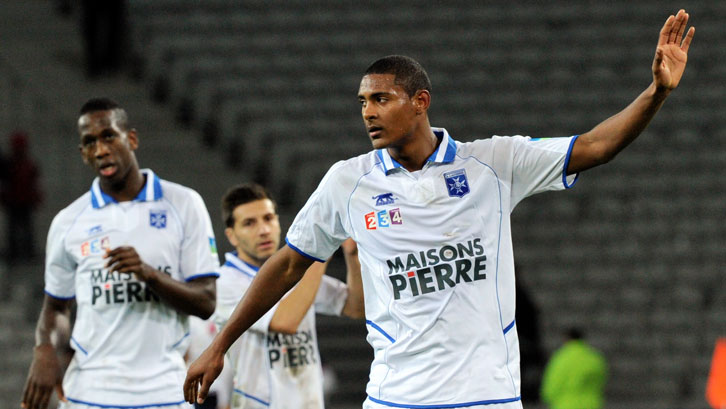 Some young players find it difficult to adapt when they leave home. Did you not find that?
"No, that's the thing. I saw some players and they were like: 'Yeah, I miss my parents' or 'I miss my friends'. I was like: 'It's so good!' Because it was only 50km from where I was living anyway."
And you have not stop travelling since, playing for Auxerre, then Utrecht in the Netherlands, Eintracht Frankfurt in Germany and now West Ham here in England…
"I think I love travelling even more now than before. Now, the thing that has changed is that I have a wife, a daughter, a second child on the way and where they are is home to me. So, I can be here, I can be anywhere. If they are there it is fine for me."
Did you consult with your wife before agreeing to move to London, then?
"We speak a lot to each other, so I never take a decision without speaking to her. We knew that the club would help us to get settled fast and find our feet fast. It is also easier as we speak English, unlike when we moved to Eintracht or Utrecht, because we didn't speak German or Dutch.
"She knows also that we have ten to 12 years to travel. That is part of the job and she understood it and she helps me every day to perform well as she knows that after my playing career is over it will be easier. This is the part of the job and I am lucky as my daughter can adapt herself fast. It is OK. This is the job."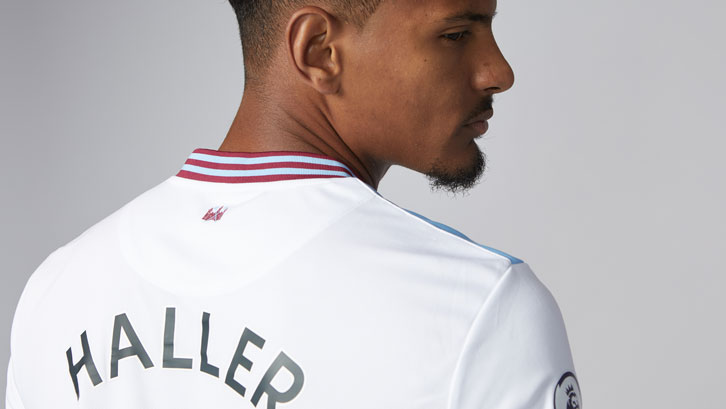 And you are expecting a second child soon, so will he or she be born in London?
"I will be here. She will have it here. It will be in the international break. The baby is big and my wife is small so they don't want to wait until the last minute for the labour!"
Speaking of your family, did your parents put pressure on you as a child, or were you able to develop at your own pace?
"I put pressure on myself every day even for nothing. I think it is because of my father as he is a bit crazy!
"I put pressure on myself as I like what I am doing. I will say the truth. I am lucky I am happy in my life, so I try to make it better. Of course, I will not be really angry or negative as I don't need to be. We all have problems in our lives but you have to face the truth. For me it is OK as I am lucky as I have no big problems.
"I try to put pressure on myself to not regret what I am doing as maybe it is a career that last only for ten years. I enjoy what I am doing every day. We have to. We are lucky. This is something that a lot of people want to do and we represent a lot of people. So, we have to give a good example. That is it."
OK, so you've obviously succeeded by following that approach to life, and now you're a West ham player. How did the move come about?
"I remember one or two years ago I spoke to my agent and said: 'If a club like West Ham comes, it will be really difficult decision. Something I really have to think about'.
"There are some clubs who from our point of view we say 'No', some we say 'Yes', but West Ham was like: 'I have to think about it' as a few years ago you didn't know how it's going to go.
"Now, what convinced me? Well, a lot of things. A lot of people like to speak about Champions League, but not everything is possible in life. For sure I had one or two good seasons but it's not sure that one Champions League club will say 'Hey, come and join us!'. Life is not that simple.
"But West Ham is a good opportunity. When they first spoke with me, I knew they were ambitious. I could have come to West Ham one year ago. People don't really know it, but they came one year ago. But it was not my time to go to England.
"After six months in Frankfurt I wasn't ready. I needed to play more games. I needed to show them what I can do there. I needed to take my time.
"Now, I have come to a club who could offer me time to play. The fee of £45million, a lot of clubs pay that but, for West Ham, it's the biggest transfer. It really means something, when they spend an amount like that. You know they really want to use you. They don't say: 'If you don't perform after six months we will get you out'."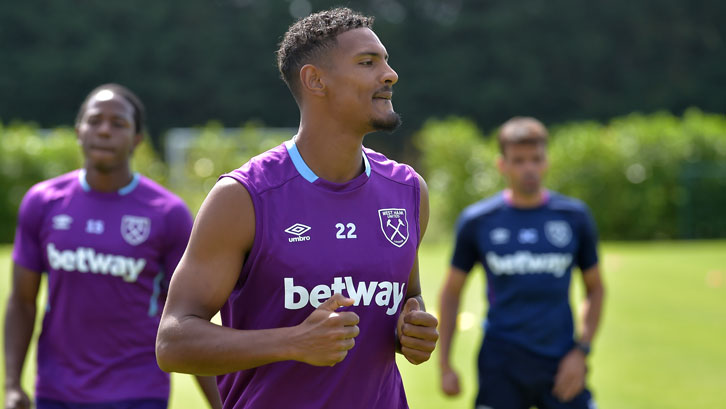 You mention West Ham being an ambitious club…
"Now I am here, I can really feel it. Before I came here this is what I heard. but now I'm here you can see they really want to prepare for the season and the future. Yyou can see they are ambitious.
"So, I wanted to know more about the club. Being in London is a good thing too, as it's easier for the family."
You'll get your first chance to play for West Ham in the Premier League on Saturday and the opponents are the champions, Manchester City. What are your initial thoughts about that game?
"There are better games to build your confidence, I think. Hopefully I will touch the ball. We will see.
"What can I say? Everyone needs to be prepared for this game because it's City. The champions from the Premier League, the FA Cup, and even the Cup that I don't know the name of!
"So yes, it will be difficult. From the first game we will need to make a crazy game. I think it is probably best for the team to get a game like that because we will need to be focused 100 per cent. We don't have any choice."