Manuel Pellegrini was full of praise for the squad West Ham United have assembled, speaking in his pre-Manchester City press conference.
Citing the need for strength in depth to be a competitive force in the Premier League, Pellegrini revealed that he is happy that there are two players competing for each spot in his starting line-up.
He also discussed the need for the Hammers to play their own game against champions Manchester City on Saturday, and why he thinks the side will improve on last season's tenth-placed finish.
Read on for all that the boss had to say…
'I'm happy with our strength in depth'
I'm happy because we've completed the squad in the way I wanted: we have two players in each position - good players. 
I always think that the best way to deliver good performances from players is to have competition for their positions in the starting eleven, so we've done all that we needed to do.
'The Premier League will be tight again this year'
In the Premier League, some of the twenty teams have stronger squads. We know that here, there are six big teams who have a lot of good players. 
Other than that, we have four or five clubs that are very near their quality, so it will be, as always, a very tight Premier League.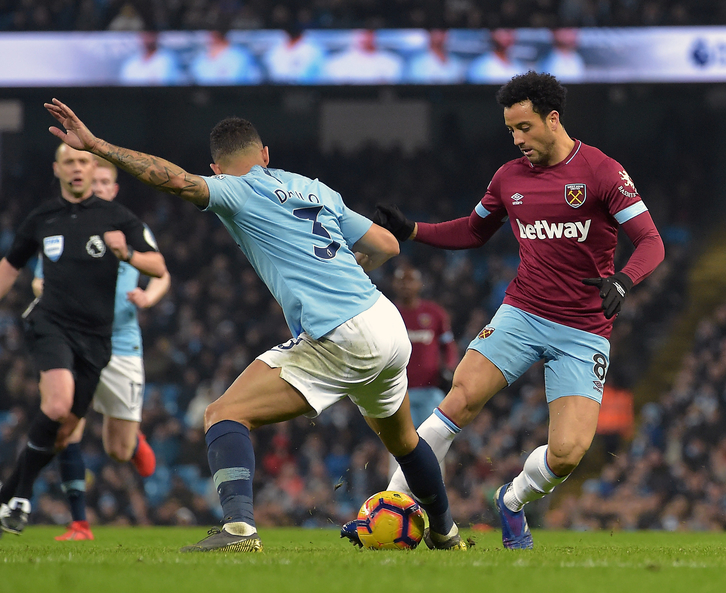 'We will play our own game against the big teams'
We know that we have a tough game against Manchester City, but we are confident that we will not play with fear just because we're playing the champions. We're trying to work as we need to do against that team, while not abandoning our style of play. 
What I want to see is for us to start the season the way we finished the last one. We went to Tottenham playing away - a team who were fighting for the title and the Champions League - and we played in the way that I wanted us to. 
If we can retain that style, I hope that we can have good results.
'Returning players will make a difference'
I need to have a tough selection to make. It is necessary to play in the Premier League. 
We have, now, Jack Wilshere coming back – and I hope that he will have a normal year. We also have Yarmolenko, who was a player we missed a lot last season. Manuel Lanzini played the last games of the season, but it is not the same when you are just coming back from an important injury. We also have technical players like Pablo Fornals and Robert Snodgrass, so we have different options in midfield. 
I think that last season was not a bad campaign, because we finished well and in the first ten teams in the table. We played some very good games, but we need to improve on what we did last season. 
'We must be careful'
I think that we are stronger this season because we don't have such important players injured. We cannot know what will happen in the future, but we have a good squad, for me better than last season. 
It is not always easy to return when you have such long injuries, so we must be careful not to be triggering muscle injuries. We are working with a lot of caution, as always.
'Manchester City will once again be contenders'
I think that they have a very good squad, and a good manager also. As always, Manchester City will be involved with all the trophies this season.
I think it is always more difficult – they have already won two league titles in a row - so let's see if they are able to do it. Of course, they'll be one of the strongest teams in the league.