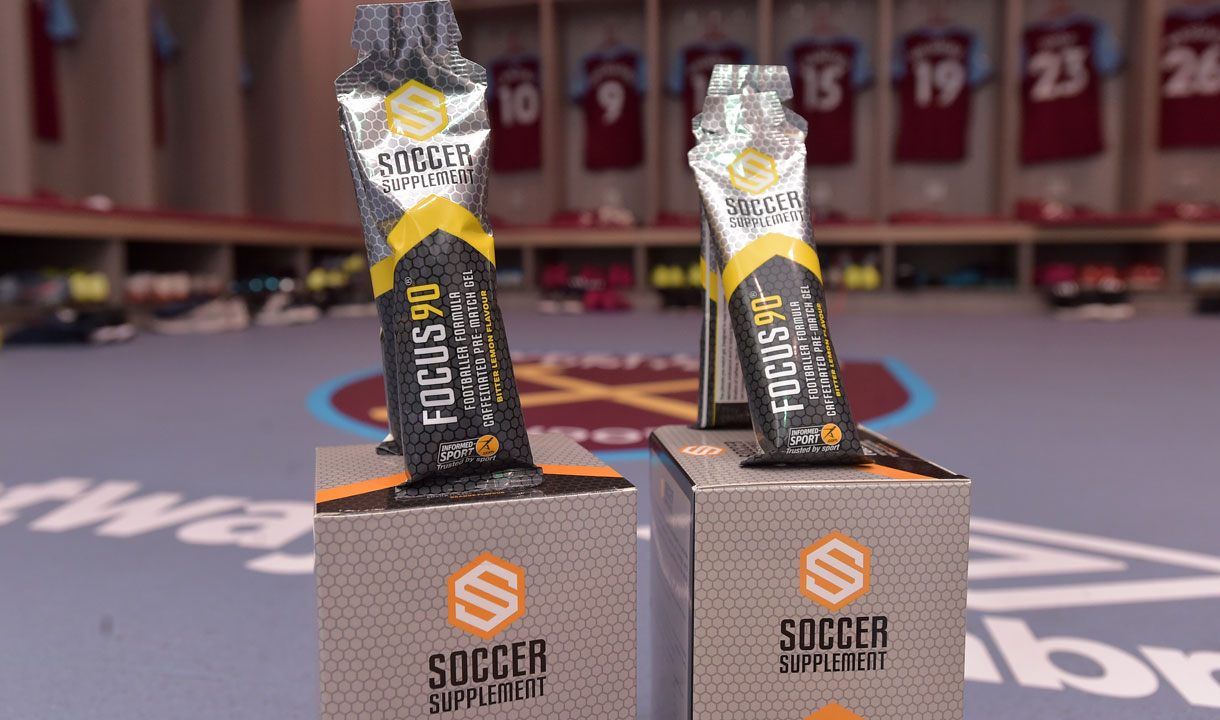 West Ham United is delighted to announce Soccer Supplement, specialists in football nutrition, as our Official Supplements Partner.
The British nutrition company has revolutionised the sports nutrition marketplace by designing a range of supplements, solely for footballers. Since their launch in 2017, Soccer Supplement have grown to working with over 100 clubs and in over 30 countries.
Their products have been designed to be used by footballers at all levels to improve fitness, performance and recovery, while training or on matchdays. 
West Ham United's Commercial and Digital Director, Karim Virani, said: "All Premier League sides are striving to finish as high in the league as possible and to do this, they need the best, most professional support around the team, across all departments.
"That's why we are absolutely delighted to have Soccer Supplement on board as our Official Supplements Partner as we are building a relationship with them that can help us to achieve our aims. Their expertise in providing specialist supplements brings huge value to our team and we look forward to growing our partnership together".
Richard Collinge, West Ham United's Head of Medical Services, also commented on the partnership: "Nutrition is a hugely important aspect of any athlete's performance and we're therefore delighted to welcome Soccer Supplement to West Ham United. 
"With their focus solely on football, we look forward to developing our relationship with them and using their products to assist in the preparation and recovery of our players."
Mark Britton, Soccer Supplement Commercial Director, said: "We are incredibly excited to have finalised this deal and to be working with the Hammers over the next few seasons - an array of talent, fantastic stadium and a historic club. We believe in the performance benefits of tailored football nutrition and we're thrilled that everyone at West Ham shares that mindset. We can't wait for the weekend now."
To kick off the partnership, Soccer Supplement are giving away two tickets to West Ham United's opening game against Manchester City this Saturday. 
Details on how to enter the competition can be found on Soccer Supplement's website at www.soccersupplement.com.  Footballers can also see nutrition guides and training advice on their social media @SoccerSupplement on Instagram and @SocSupplement