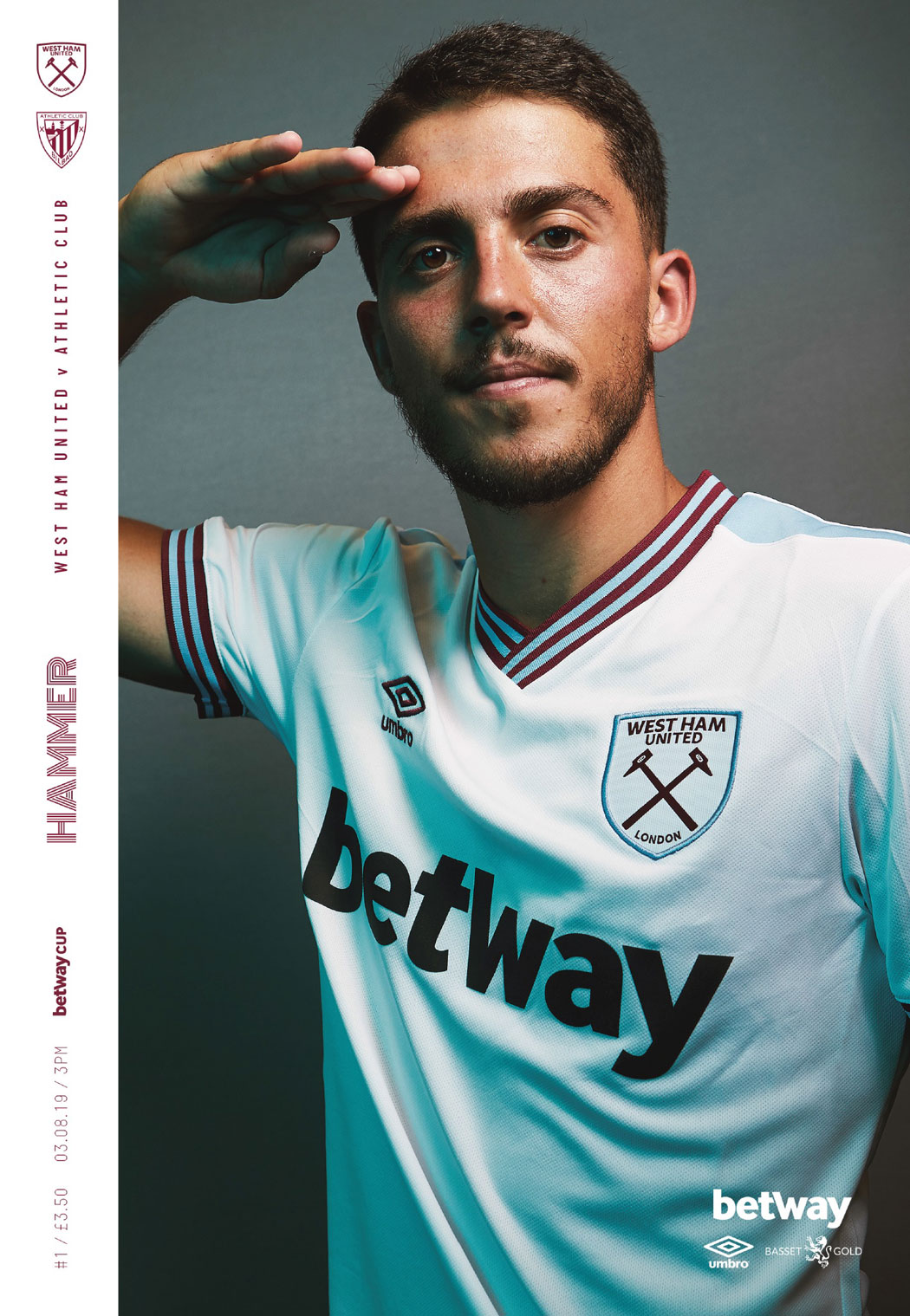 West Ham United is delighted to unveil the Club's 116-page Official Programme – Hammer – for the 2019/20 season.
The all-new publication sees the Club make a move away from the traditional Programme format to produce a football magazine that will maintain supporters' interest long after the final whistle.
With cutting-edge design, exclusive interviews, attention-grabbing opinions and eye-catching photographs, plus the regular news, columns and statistics and insightful content from across all areas of the Club, Hammer is the definitive Claret and Blue publication for West Ham fans.
Priced at just £3.50, Hammer is also the best-value matchday magazine anywhere in the Premier League. Issue one will go on sale ahead of Saturday's Betway Cup fixture with Spanish side Athletic Club at London Stadium on Saturday 3 August.
And the only way to guarantee every issue is delivered straight to your door is by signing up for a seasonal subscription!
Whether you are planning to be at the match, watch at home or are simply a loyal West Ham fan or collector, the easiest way to get your copy each week is to subscribe.
The deal includes all home Premier League, Carabao Cup and FA Cup home fixtures, and if purchase your subscription before Saturday's friendly with Athletic Club, you'll get a copy of the very first issue of the all-new Hammer drop through your letterbox at no extra charge!
Prices start at just £110 for UK delivery, and they can be shipped worldwide regardless of where you follow Manuel Pellegrini's men from.
Subscriptions can be bought via ProgrammeMaster's online store now here, or over the phone at 020 7121 5000.