Katharina Baunach cannot contain her excitement at the thought of starting a new challenge in the Barclays Women's Super League with West Ham United. 
The four-time Bundesliga winner made the switch to the Irons on Thursday from VfL Wolfsburg, becoming the side's fifth signing of the transfer window. 
Having represented both Wolfsburg and Bayern Munich in her native Germany the defender felt ready to test herself in a new division and is looking forward to starting in the Barclay WSL. 
The chance to do so with West Ham United was one the new No11 simply could not pass up.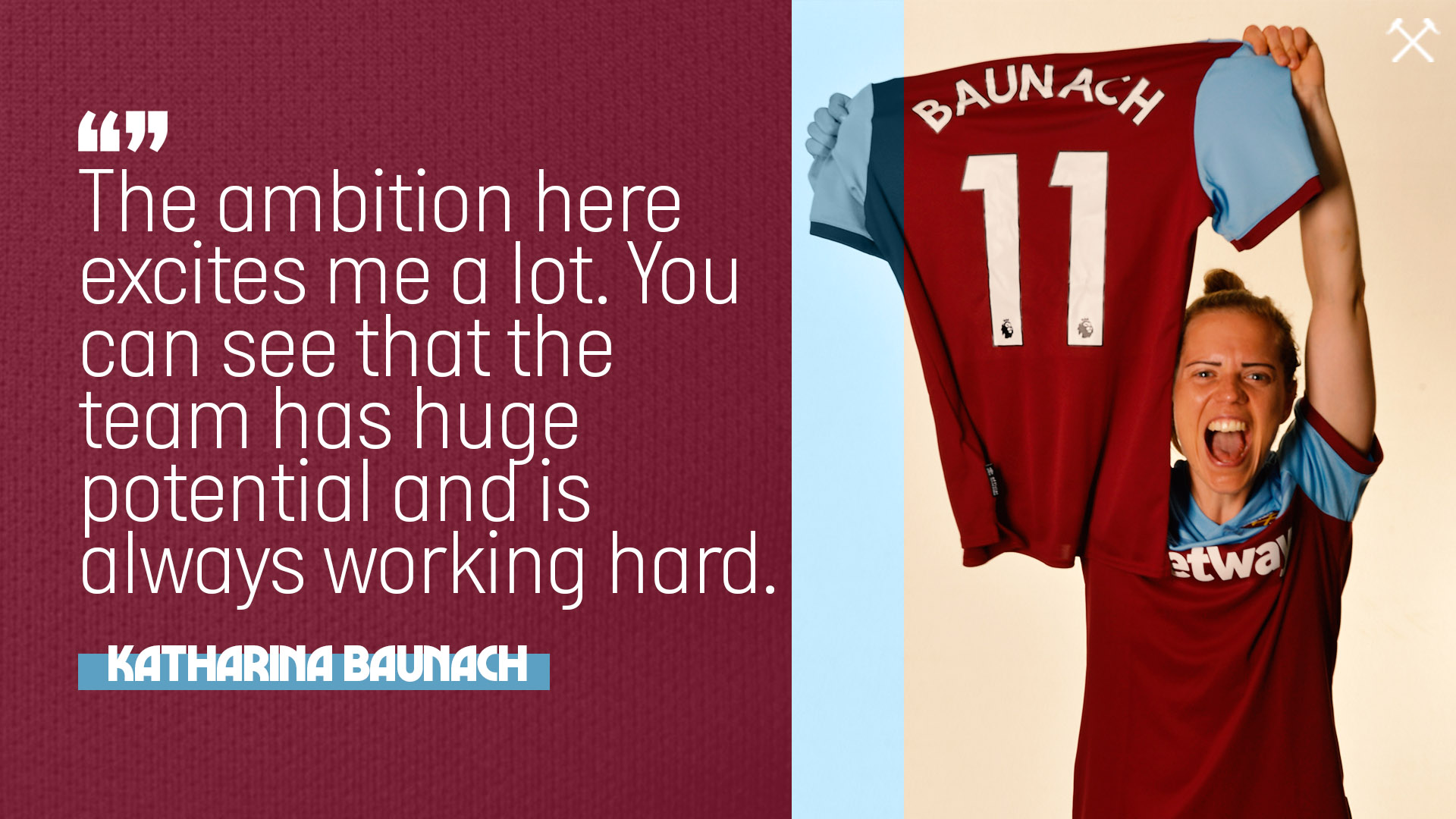 "I'm so happy to be here," Baunach told whufc.com. "It's a really big thing for me. It's a new experience and I'm really glad to get the opportunity to be here and play for this amazing club.
"I think you can see that the English league has risen in the last year so, for me, it's the most interesting and the most exciting league now. The league here is physically stronger and for me, it's a new challenge. I'm ready for it and I'm really happy."
A professional player since she was 17, Baunach has played at the top of German football for her whole career and believes that experience will serve her well in her transition to the English game.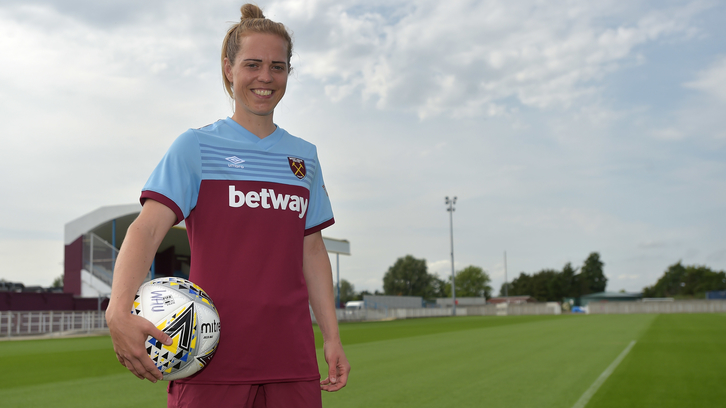 The defender knows already, also, that her new West Ham teammates will be able to lend a helping hand as and when she needs it. 
She continued: "I think I've played a lot of years for the best German teams, so I have a lot of experience. It's the difference between the German league and the English league that will be the challenge for me to grow and rise up. 
"That's what I want. I would like to grow and get this experience. I will need some help from my teammates but I'm really excited and looking forward to it. 
"I feel ready. For me, it may be hard at times, but I have great teammates which makes my life here really easy and it gives me a good feeling. On the pitch, I think we will have a good time also. The important thing is we work together as a team. I don't worry about that because we have a really great team."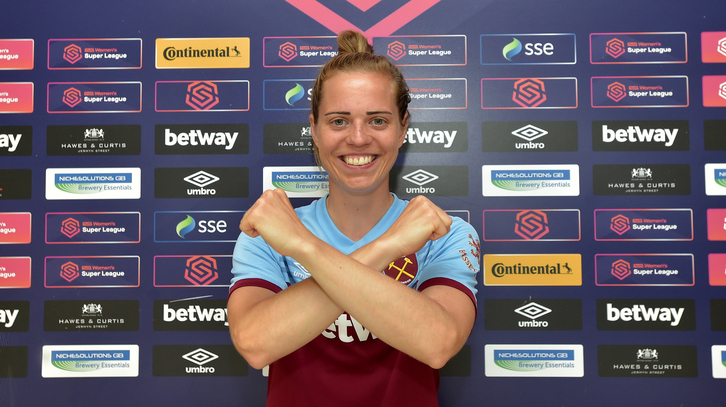 Having watched Matt Beard's Irons achieve an FA Cup final and a seventh-place WSL finish in their first season as a professional outfit, Baunach is excited about what the future holds for West Ham United women and cannot wait to be a part of the journey. 
The ambition here excites me a lot," she added. "The team did a really good job last season and I think no one expected that West Ham would reach the FA Cup Final. You can see that the team has huge potential and is always working hard. 
"I will be here to give my experience to help the team grow and achieve a lot. For me, I think this team can be further on than just playing in the final. I think we can go higher in the league. That's what I want and that's what I'm excited for."