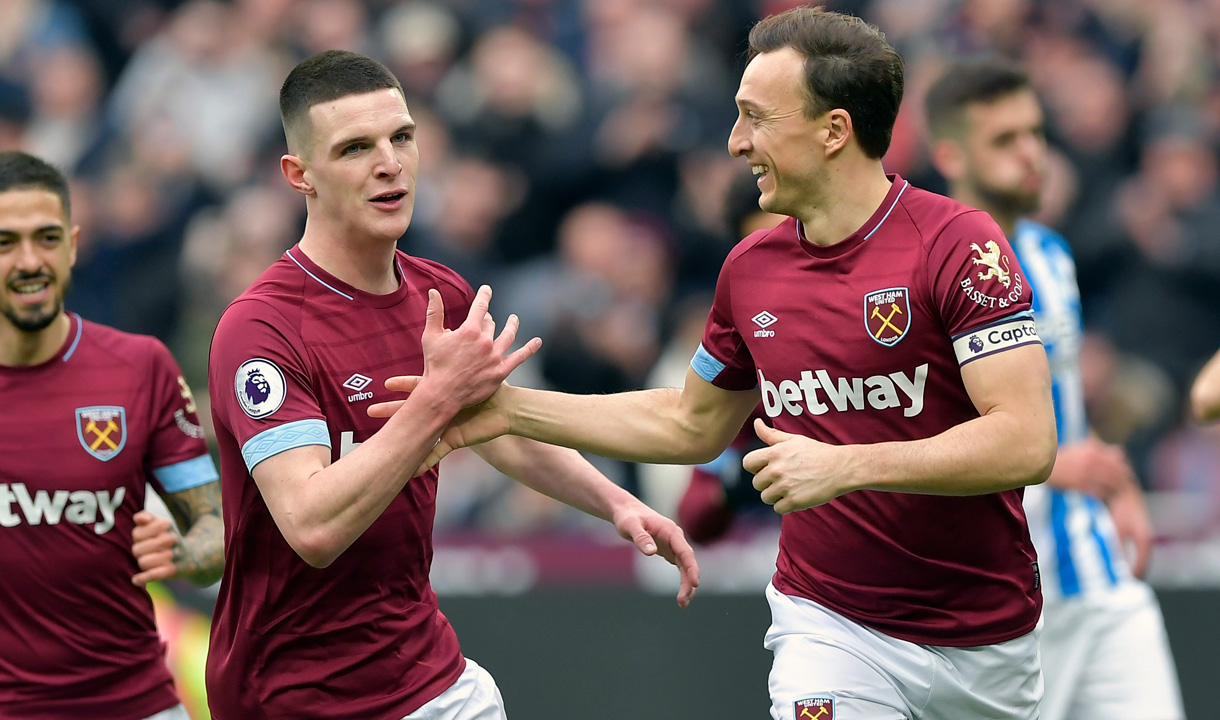 Mark Noble has warned Tottenham Hotspur that West Ham United have experience of ending a team's honeymoon period at their new home.
Twelve years ago the Hammers became the first team to win at Arsenal's Emirates Stadium when - with Noble in the team - they triumphed 1-0 thanks to Bobby Zamora's goal.
Fast-forward to the present day and Spurs have yet to lose, or concede a goal, since moving into Tottenham Hotspur Stadium earlier this month and Noble wants to end that record.
"I'm really looking forward to facing Tottenham in their new home on Saturday," he said. "It looks a fantastic stadium and they've yet to concede a goal, let alone be beaten there. Hopefully, we can change that.
"Twelve years ago, we went to the Emirates to play Arsenal, who were also unbeaten in their new place, but we managed it 1-0, with a goal from Bobby Zamora.
"We could have been 6-0 down after 30 minutes but our goalkeeper, Rob Green, was Superman that day. I played — I was 19 — and I remember thinking after they had four one-on-ones and failed to score, 'This could just be our day'.
"We were in a perilous position at the time but we went there with a feeling of freedom and, although we were battered, the three points was all that mattered.
"Saturday is a different game and different circumstances. I don't believe Spurs, three days before a Champions League semi-final against Ajax, would have ideally picked a derby."
Noble felt his team were unfortunate not to win against Leicester last time out, so is determined to get three points on the board today.
He added: "Against Leicester on Saturday we again had a good goal ruled out for offside. You rely on officials to get things right but in our case over the last couple of weeks they haven't and it has cost us points.
"We deserve something to go our way, especially after the way we played against Manchester United and large parts of the game against Leicester."