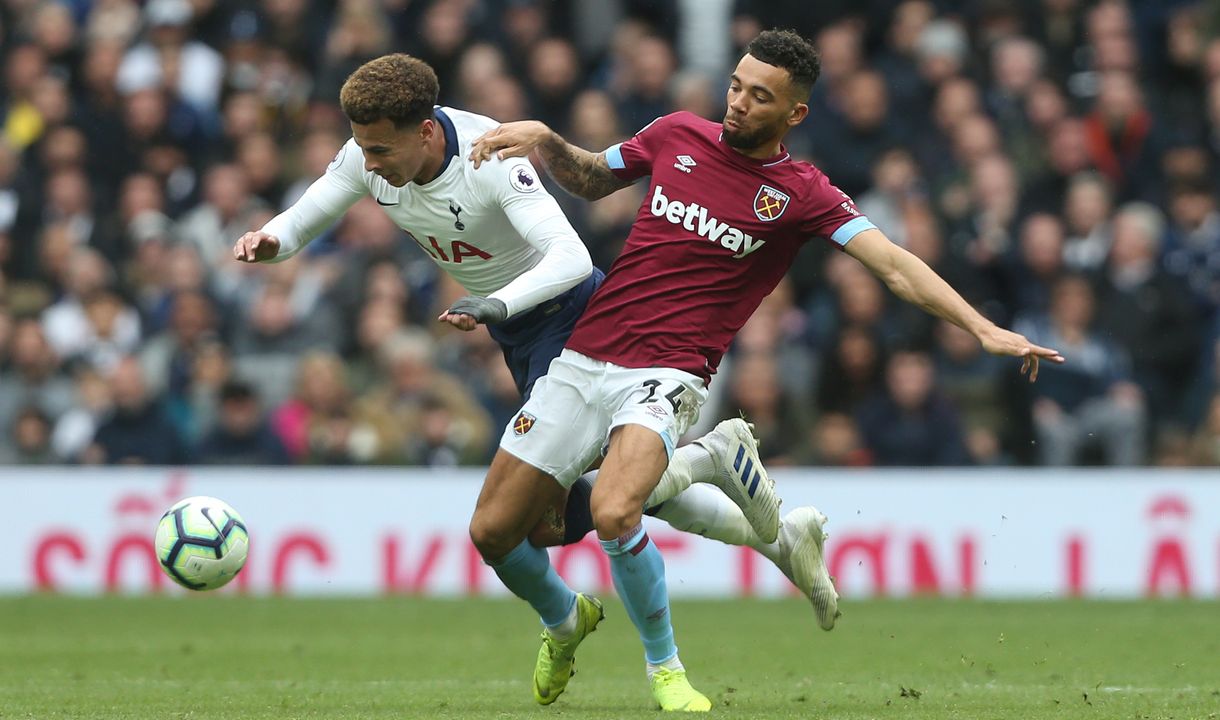 Ryan Fredericks admitted that becoming the first team to beat Tottenham Hotspur at their new home gave West Ham United a teal buzz on Saturday.
Fredericks, who came through the academy at White Hart Lane, returned to his old side with the Hammers and was part of a fine team performance which gave his side maximum points.
Michail Antonio scored the decisive goal midway through the second period and Fredericks was thrilled to be part of such a massive result.
"It feels great," he said. "It's especially good for the fans, as it gives them the bragging rights. That's how good we can play. We haven't played like that every week, but when we do we show how good we are. The lads are buzzing and we can't wait to go again next week now.
"The captain Mark Noble gave a really good speech before the game which geed everyone up and he made it clear what the fans think about this game.
"We knew we had to work our socks off, run around and tackle hard. We won most of the 50-50 tackles and got the crowd behind us, kept them quiet and won the game.
"Mark was quality today, he's been quality all the season. He's a great leader and a great man."
Fredericks also felt the performance was a sign of what the Hammers can achieve and says they need to aim for that on a regular basis next term.
He added: "It's hard to put your finger on the ups and downs because we have a lot of quality in the changing room. 
"We are a new team put together last summer and we didn't have the best of starts, but we've had good little runs this season and if we can be more consistent I'm sure we'll be fighting higher up the table.
"There are things we can improve definitely, but we have class players in there. We've shown today and at other places that we can play well and dominate the game."