The West Ham United Junior Supporters' Board (JSB) held its inaugural meeting at London Stadium on Saturday 30 March.
The JSB has been created to enable young Hammers fans to have their say in all things West Ham United and to involve them directly in the Club's relaunched supporter consultation process as a member of our three Official Supporters' Boards.
The JSB is not just your average young fans' forum, but will also provide our young supporters with learning and career development skills, with an opportunity to work on projects for the Club and a chance to have their name officially recognised in the work that they produce together. The JSB is formed of one squad, working together on certain projects but also in two teams aged 11-15 and 16-20, where necessary, to ensure topics, ideas and projects are relevant to our supporters. The new consultation forum also ensures that the Club listens to and understands the views of our young fans, from as wide an age range as possible.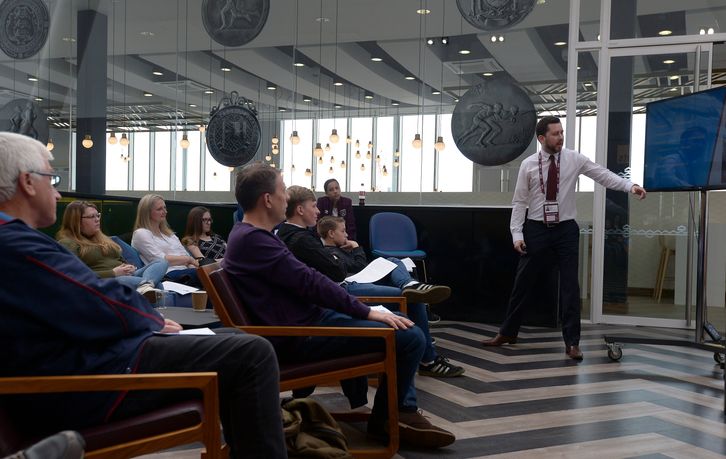 Ahead of the Everton home match, 12 young Season Ticket Holders aged between eleven and 20 attended an action packed day alongside their parents/guardians and senior Club staff. The day began in the Club London Academy Bar, with the Club delivering a presentation to all young Hammers and their parents/guardians on everything about the JSB, including the aims of the group, structure of meetings and exciting projects, safeguarding policies and the long term vision for the JSB. The Club also discussed and requested feedback on the JSB Terms of Reference, created to recognise the official status of the JSB, while confirming the commitments of the Club to JSB members and their parents.
After the presentation, JSB members and their families were then invited on a Stadium Tour, with the Club photographer present to take some snaps of the group together at pitchside, in the managers seat and in the changing rooms, enjoying some quality family time at London Stadium. Parents then departed before the JSB members had lunch in the West Ham United Coffee Shop and got behind the counter to print their own personalised shirts with our Stadium Store staff at hand to assist.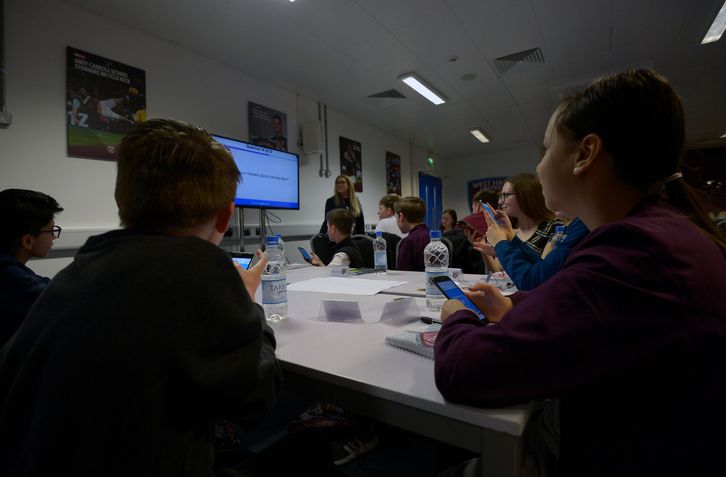 The day concluded with the first official meeting of the JSB which lasted 90 minutes, with plenty to talk about! JSB members played some ice-breaker quiz games, before discussing their views on a range of subjects, including ticketing, matchday entertainment, stadium operations. The meeting drew to a close with JSB members starting work on the West Ham United Young Supporters' Guide, which will be produced by young supporters for their fellow fans.
The next meeting of the JSB will be held at the start of the 2019/2020 season. For the latest information, see the dedicated JSB section on whufc.com.
Positions are still available on the JSB, to apply now click here.