History
The historic day the Hammers took on Real Madrid... indoors!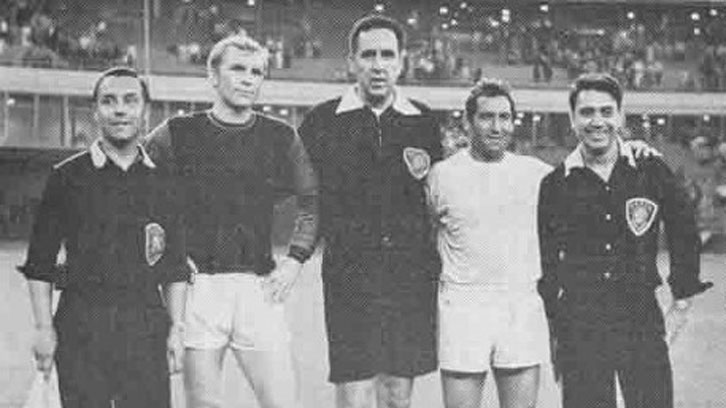 Having first travelled to the United States in 1963, when they defeated Polish opponents Gornik Zabrze to win the International Soccer League, Ron Greenwood's West Ham United returned to America four years later for a prestigious friendly with Real Madrid.
The match became the first to be played indoors in the United States, with the Hammers tackling their illustrious Spanish opponents at the newly-built Houston Astrodome in Texas.
Dubbed 'The Eighth Wonder of the World', the Astrodome fitted in with Houston's reputation for being at the forefront of engineering, as, of course, it also served as the headquarters of NASA and the rapidly developing US space programme.
Situated seven miles outside the city, the world's first multi-purpose, domed sports stadium was reached by a special road system with car-parking spaces for 30,000 vehicles and was the first sports venue on the planet to feature artificial turf, which is where the term 'AstroTurf' originates.
Back to the football and a West Ham side captained by Bobby Moore and featuring the likes of Geoff Hurst, Ronnie Boyce, Jim Standen, John Sissons and Harry Redknapp took on a Real team which had won its sixth European Cup in 1966 and had just lifted its 12th La Liga title.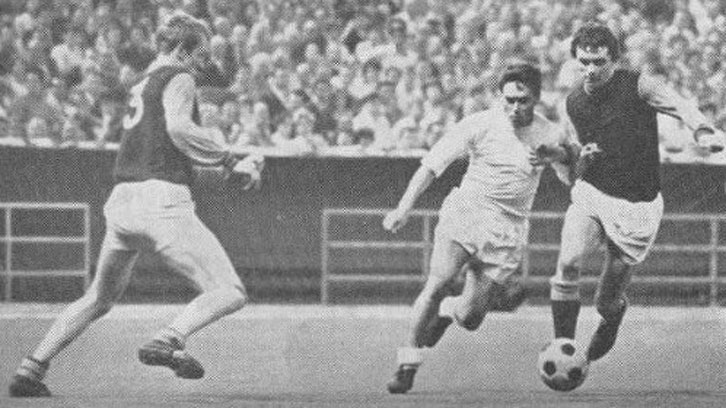 With the Hammers having won the FA Cup in 1964 and European Cup Winners' Cup a year later, before Moore, Hurst and Martin Peters led England to FIFA World Cup glory in 1966, the match attracted considerable local attention.
And the crowd of 33,351 was treated to three goals in the opening nine minutes.
Madrid's Ruiz had a shot deflected off the outstretched leg of Moore which deceived Standen for the opener, but within a minute the Hammers were on level terms through a magnificent headed goal by Hurst from an excellent cross from Sissons.
The Spaniards came back strongly through Veloso, who dribbled past three defenders before hitting the net to give them a 2-1 lead which they held on to until the interval.
Real opened the second half on top and Standen was beaten for a third time in the 52nd minute by Amancio; the referee held onto the ball after this goal because of a distinct suspicion of offside, but there was no response from his assistant, so the Spaniards went 3-1 up.
The Hammers hit back after 68 minutes when Sissons found the net to reduce the arrears with a typical left-foot shot from the edge of the penalty area, but Real held on to secure an entertaining 3-2 victory on what was a truly historic occasion.