Interviews
Fabianski: We want to show that we're progressing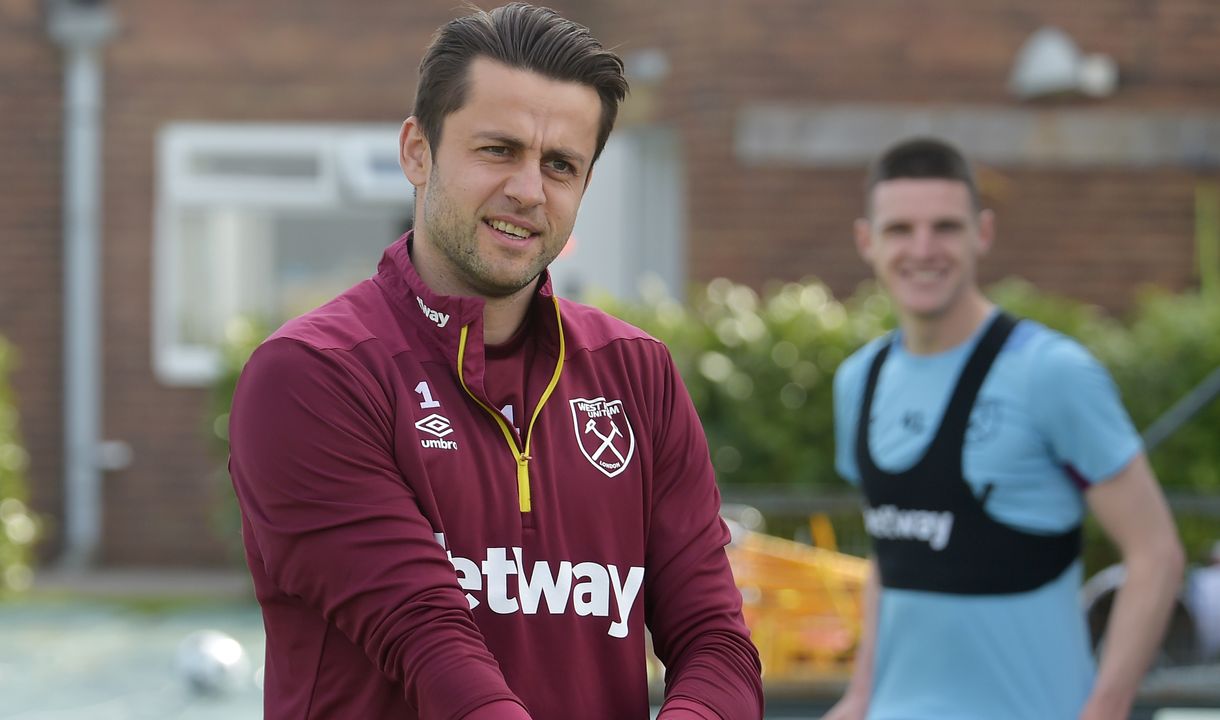 Lukasz Fabianski believes there is yet more to come from him as the Hammers can push on and be even stronger next season.
The experienced keeper – who celebrated his 34th birthday yesterday – has been in fine form this season as the Hammers try to finish in the top half of the table.
Fabianski has put in some memorable performances between the sticks - form that has seen him make the highest number of saves so far this season of all the goalkeepers in the Premier League. 
The No1 is happy with how his time at London Stadium is going so far.
"I'm happy with how the things are going with the transition from different clubs, moving into a new environment basically," he said. "It's been good for me but I'd like to finish in a strong way that's for sure.
"We want to continue to play like that in the next games. We want to show that we are a team that is still progressing and hopefully we'll be able to do it. 
"We lost three games in a row which is not nice, and now we have a home game which is going to be special. Hopefully for us we'll perform in the way we did at Manchester United. Hopefully we'll get the result."
We want to show that we are a team that is still progressing and hopefully we'll be able to do it

Lukasz Fabianski
The former Arsenal and Swansea shot-stopper says consistency is key in his position and it won't be until he sits down at the end of the season that he truly assesses how he feels he's performed in Claret and Blue.
But the keeper believes there's definitely been improvement under Pellegrini this season and he's been happy with his own contribution so far. 
"There are always some little spells during the seasons, and I think it's happened this season as well, that we're not happy with, like the start of the season and the little spell we're having now," he said. "We have to be honest with ourselves. There's still room to improve.
"I look at my season in a way that I just kind of judge it game-by-game. Obviously there are some games which were pretty good for me, there are some games where you always look at it and you think I could've or should've done better in this situation. 
"Then there are some games where you can basically do nothing about it so it goes like that for me. Maybe once the season is done I can have a bigger picture in my head with how it all went. Just judging game by game, I think it's all about consistency in my position as well."