Manuel Pellegrini urged his team to take confidence from their performance at Manchester United as they look ahead to Saturday's visit of Leicester City.
The Hammers welcome the Foxes to London Stadium on Saturday looking to break a three-match losing streak, and the manager is sure that if his team performs as they did at Old Trafford they will bring that run to an end.
In his weekly press briefing at Rush Green, Pellegrini discussed the Hammers' form, how VAR could have changed the outcome in Manchester, Brendan Rodgers' impact at Leicester and more…
On West Ham's form…
"We have lost three games in a row, but they have been in a very different way. From the way we lost against Everton, to the way we lost against Manchester United – where we played well, where we deserved more and maybe with VAR we would have won.
"We wanted to add more points, but if we play the way we did against Manchester United we will win more than the way we played against Huddersfield [when we did win].
"I think the players must demonstrate here at home, that we will finish the season in the correct way.
"I always say that you will never give up until the mathematics say so. If you have the opportunity you must fight to the last game. Of course, if you lose points it makes it more difficult, but we have four games left and we must try to win them."
Brendan Rodgers has had an impact at Leicester
"The results Brendan has had at Leicester have been very good. He is a manager that knows the Premier League, and I think also that Leicester is a very good team with good players. They won the Premier League a couple of years ago, so we know they will be a difficult team with technical players.
"They are playing with a lot of trust in this moment."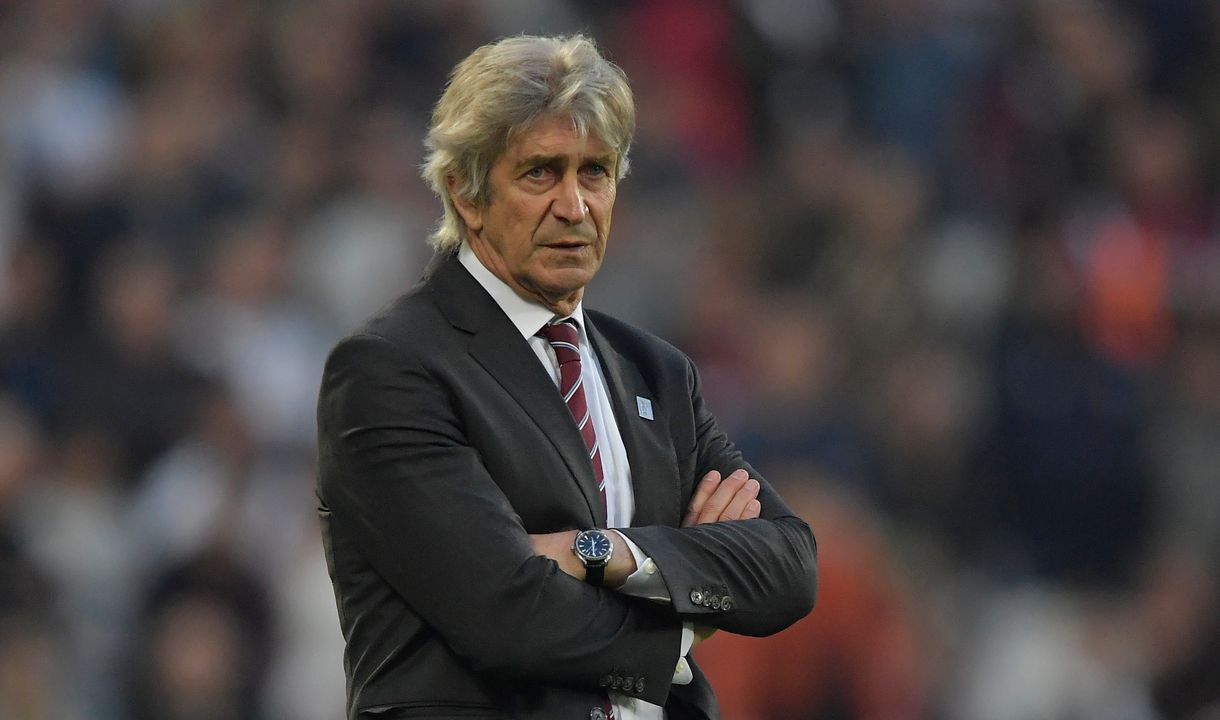 I think the introduction of VAR will improve the game
"First of all it is good to introduce to the Premier League. There will always be controversy because you never see with the same eyes what happens against your team or in favour of your team. If it will improve three or four important mistakes of the referee or offsides, then that will be better for the game.
"It will not finish all the problems, or all the mistakes in football. We must know exactly when we use it, and for the mistakes [than cannot be disputed], like offsides, penalties outside or inside the box, for all of those things it will be good for football.
"We cannot use VAR for everything in the game because we will always be reviewing. How many times it can be used, when you can use it must be very clear."
This season has been acceptable, but we must continue to improve
"There are both parts of it. Yes, I am happy because it was a solid season compared with the last one. This season, eight or nine games before it finished we were out of relegation, so that is always good news especially when it was a difficult season last year when we were fighting until the last two or three games.
"After that, having so many important players injured for so long is not easy, especially the important players who can change games.
"But, always I feel that we can do it better and that there have been a lot of results we can improve. So, both things, maybe for this season it's okay."