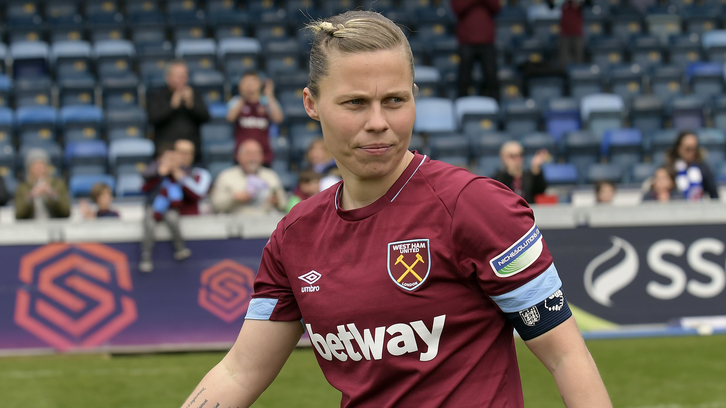 West Ham United captain Gilly Flaherty says that reaching this year's FA Cup final with the Hammers is even more special than any of her previous finals with Arsenal and Chelsea.
The captain was a solid figure in the defence for the Irons on Sunday, showing confidence and composure to step up and score a penalty in the shootout to take it to sudden death. 
Cho So-hyun stepped up to score the winning penalty to send the Hammers to Wembley.
With emotional scenes at full-time Flaherty said: "It's an incredible feeling, it's an emotional one as well. We've had the highs and lows this season, but it's all for this moment now, to be able to go to Wembley.
"I've been lucky enough to experience it already, but there are so many girls in that dressing room that haven't. It's going to be a great experience for them and we're just buzzing to get there."
We've had the highs and lows this season, but it's all for this moment now, to be able to go to Wembley.

Gilly Flaherty
Despite winning the game on penalties, the Irons had a lot of defending to do and needed to stay focused for the whole 120 minutes. 
The defender said: "We had our backs against the wall, and it wasn't a pretty game, I think from both teams it wasn't a pretty game, but we did what we had to do. 
"I think it was destined to go to penalties. I felt that the luck was with us today and I'm just so pleased.
"I think both teams were pushing for it, we were pushing for the win and they were pushing for the win. 
"Give Reading their credit, they are a good side, they're a fantastic side, they're interchanging movements, the midfield are coming up and the forwards are dropping, it's really hard to defend against. Every single one of the girls out there today did themselves justice."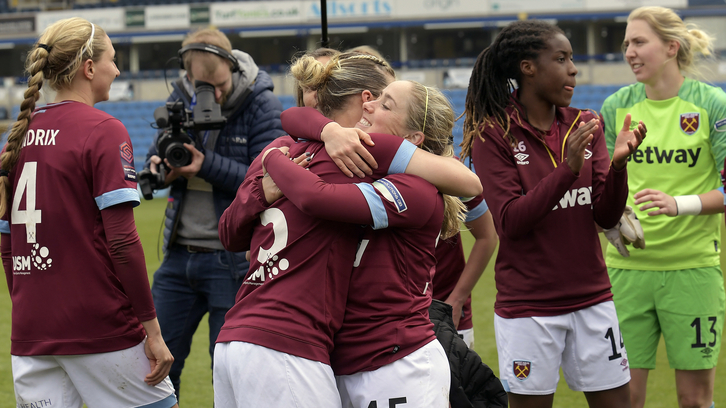 The emotions could be seen after the winning penalty had gone in for West Ham, and Flaherty felt how important the win was for the Hammers.
The Irons captain said: "You could tell afterwards I was just crying, it's emotional and every year I've got there it's been special, but this year is just even more special. 
"The fact that we've had to graft, the odds are against us, no one thought we were going to get here, everyone thought Reading were going to win. 
"We will be going into that final as underdogs as well, but everyone loves an underdog and that's what the FA Cup is about."