Interviews
'We have an entire team of heroes here'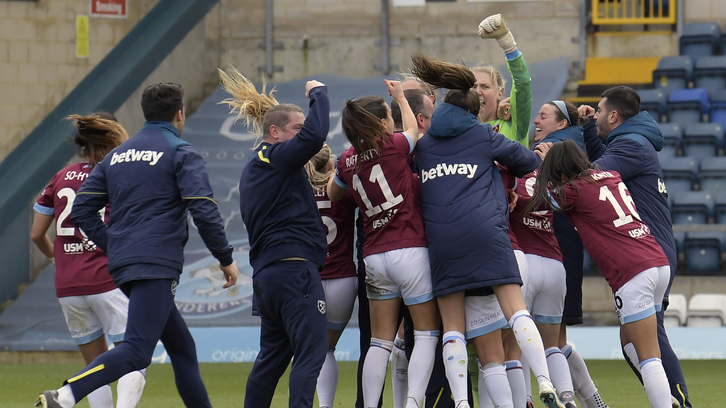 Ticket sales for the SSE Women's FA Cup Final will be announced in due course, once confirmed with the Football Association.
Anna Moorhouse may have made some crucial saves in Sunday's FA Cup semi-final win over Reading, but the goalkeeper refuses to take the credit for West Ham United's progression to the Final. 
The shot-stopper made a string of impressive stops throughout the 90 minutes and into extra time at Adams Park before making a crucial save in the penalty shootout, to secure the Irons' win over the Royals and book their place in the FA Cup Final next month. 
Moorhouse, however, won't allow the plaudits to sit solely on her shoulders. The praise, according to the No13, should be with the entire team. 
We have an entire team of heroes that poured their heart into winning this game. 

Anna Moorhouse
"This match didn't come down to an individual effort," Moorhouse said. "I think everyone played their part. It's a team effort. Nobody was out of place today and everyone put in 110 per cent for the cause. 
"I know I made a couple of saves, but I can't do it by myself. It can't just be me out there and it won't just be me on the pitch when we go to Wembley. I'm not the only hero; we have an entire team of heroes that poured their heart into winning this game. 
"Every single person – every player, every coach, every member of the backroom team – they are the heroes."
West Ham found themselves on the back foot three minutes into the second half of Sunday's match, courtesy of Rachel Furness' header, but Alisha Lehmann levelled just a few moments later with a cool effort. 
The Swiss international cannot believe she and her teammates are now heading to a FA Cup final at Wembley.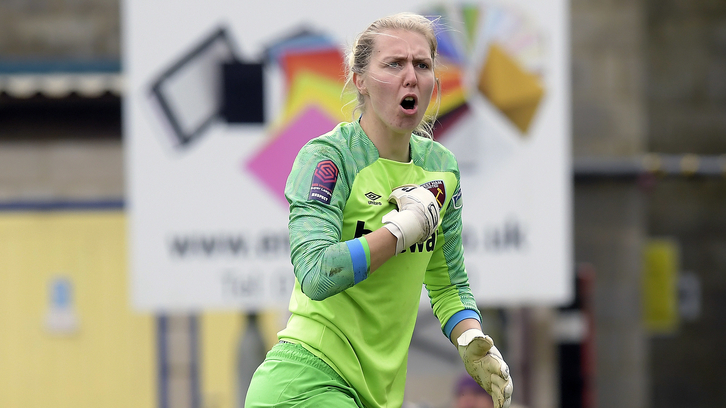 "I'm so, so happy," Lehmann said. "I came to West Ham in the summer but I didn't think in a million years that we would get to Wembley this season. It has happened though and I am so happy for this team. 
"Now we are going to Wembley, which is going to be the highlight of my career so far. It is the biggest tie in my career."
For Moorhouse, the effort and desire shown in the victory against Reading is down to the work head coach Matt Bead has done with the team. 
She added: "I think the spirit in the squad Matt has put together showed on the pitch today. We put in everything we had and everyone worked for each other. It showed in this game. It's amazing!"