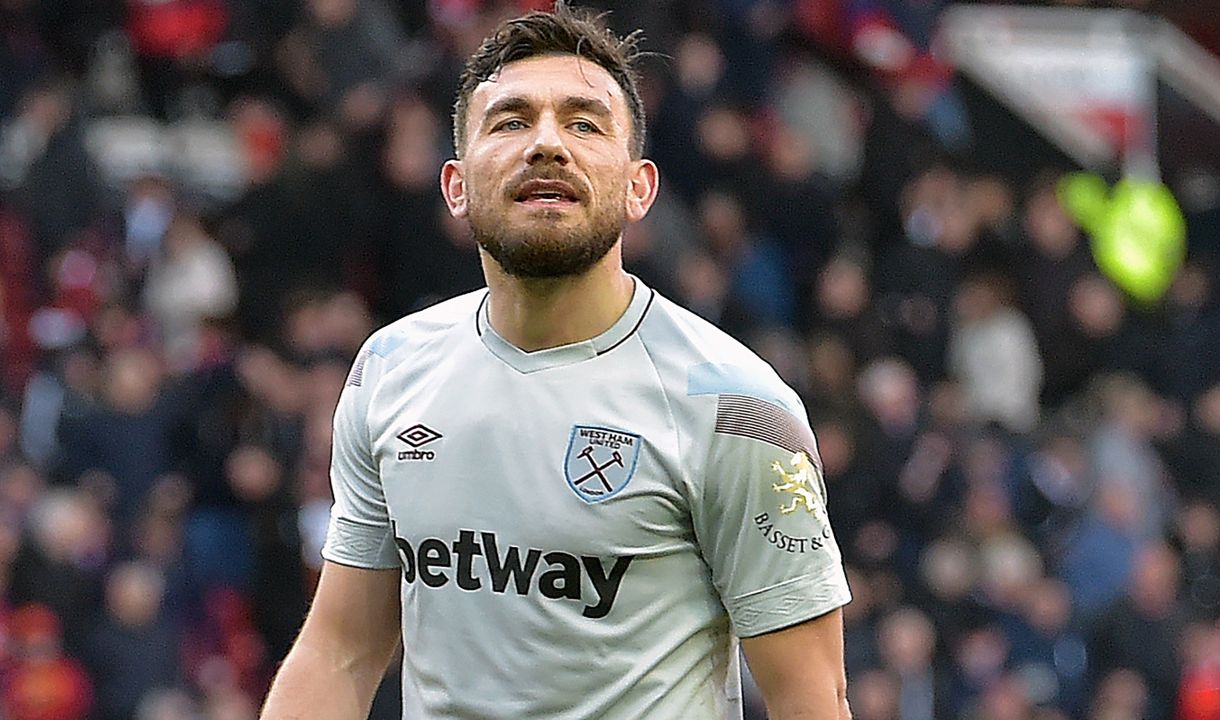 Robert Snodgrass says Saturday's performance at Manchester United set a standard that the Hammers should be reaching consistently.
The Red Devils stole a 2-1 victory with a pair of debatable Paul Pogba penalties, leaving Snodgrass disappointed that an enterprising West Ham performance went unrewarded.
It could have been so different, had a Michail Antonio shot with the score at 1-1 been a couple of inches lower rather than rattling the crossbar, but for Snodgrass, he felt the display gave a sign of what his team can achieve.
"It's small margins that have cost us in certain stages of the game," he said. "Obviously I don't think the first one was a penalty, the second one some say it could have been offside.
"Sometimes it's intimidating for teams to come here, but not today for us. We were different class, we played Man United off the park in the second half and created a lot of chances.
"It's disappointing right now because the lads have played so well. That's how we should be every game. Sometimes you get the result, sometimes you don't, but if you don't you need to give everything.
"We've not been great in certain games in recent weeks, so to put a performance like that in and not get a result is difficult.
"The fans are unbelievable, cheering us on even though we lost because they know and they appreciate what it means when you give everything for the badge."