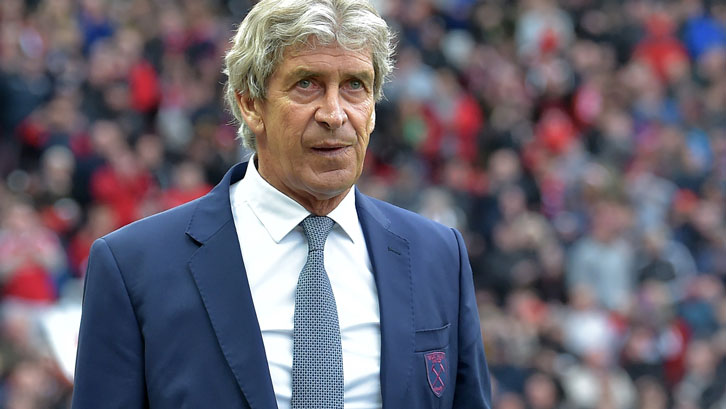 Manuel Pellegrini believes the way his West Ham United team performed at Manchester United on Saturday is an indicator of what they can achieve going forward.
The Chilean was delighted with the manner in which the Hammers approached the game, which they were hugely unfortunate to lose 2-1 after a series of debatable decisions from the match officials and Michail Antonio being denied goals by the crossbar and a David de Gea wonder-save with the game still level at 1-1.
West Ham have regularly performed well against the Premier League's top six this season and now Pellegrini is demanding a greater level of consistency if they are to emulate the achievements of the first club he managed in European football, Villarreal, who he led to the upper reaches of Spain's Primera Division and European qualification every season between 2004 and 2009.
My intention is just to try to repeat here in West Ham what we did there and when we played like we did on Saturday, I think we can do it

Manuel Pellegrini
"It's my intention, at least," he confirmed, when asked if his West Ham can do likewise. "Maybe when I arrived [at Villarreal], I arrived to something different. It was 2004 and they were a very small team, but we were growing with a complete project with the club and, fortunately for us, we drew nil-nil four times with Manchester United [in the Champions League].
"We did very good work in that club and arrived in the semi-finals of the Champions League [in 2005/06].
"My intention is just to try to repeat here in West Ham what we did there and when we played like we did on Saturday, I think we can do it.
"Now, we must be consistent. When I started in Villarreal 15 years ago maybe the amount of money [paid for] big players was not so high, so now the big teams in this period have more advantage. In that moment we bought big players but now teams like Villarreal are not able to do it.
"Finally, the project and the style of football, I will try to do the same."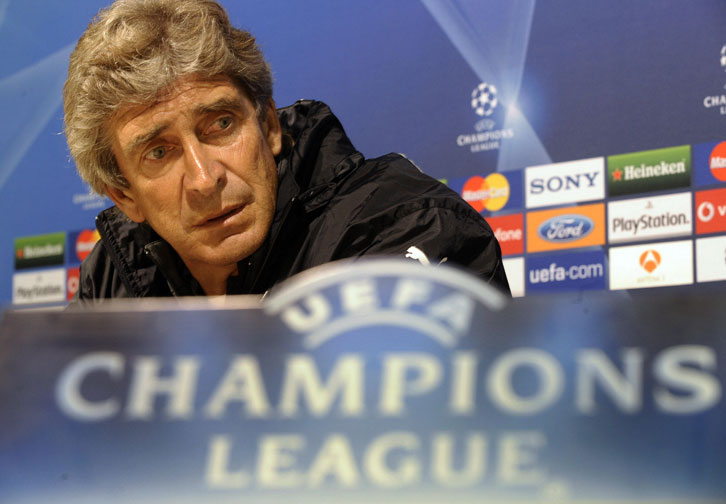 While qualification for the Champions League will remain a lofty ambition in a Premier League which has six established clubs with huge commercial power, chasing the same target, Pellegrini says West Ham should not rule out a top-four challenge of their own in future seasons.
If they are to mount such a challenge, however, the South American says the Hammers must continue to show the same confidence and belief as they showed at Old Trafford in every match they contest, and not just when they face the so-called 'top six'.
"It's always difficult to play in this stadium (Old Trafford) but I think, especially here in the Premier League, all the teams have money to bring in good players," he continued. "Maybe the six biggest teams have a little bit more difference now, but you can have good players and if you work hard you can have a good team.
"The only thing that I always demand from my players is that, when they play against Chelsea, Manchester United or Manchester City, they (the opponent) must demonstrate that they must demonstrate that they are better than you and not go there and think you cannot win. That's why I was happy with our performance.
"We must try to have a style of play and demonstrate that we can fight against everyone. Then, after that, you see at the end of the season where you arrive."