Ryan Fredericks says West Ham United were guilty of being too respectful of Chelsea in the opening half of Monday's Premier League tie. 
Eden Hazard gave the Blues the lead on 24 minutes in the match at Stamford Bridge yesterday evening, and secured the win for the home team in the dying embers of the game with his second finish. 
The Irons gave a much better account of themselves in the second period and Fredericks believes the Hammers can take pride in the display after half-time, but have to learn quickly from their errors in the first.
We need to be taking the game to whoever we are playing, and we showed that in the second half. 

Ryan Fredericks
"It was a game of two halves for us, really," the right-back told West Ham TV. "The first half, we weren't at it at all, and I think we probably gave them a bit too much respect, which let them play. 
"We didn't play our stuff and the manager told us that he wasn't happy with the first half – and rightly so. We came out for the second and we were a bit better. 
"We had a couple of chances and, on another day, maybe Arnie's header goes in or Cresswell's shot might go in. But they are a world-class side with world-class players, and on their day, it is hard to stop them."
The No24 says West Ham must start matches on the front foot, but confessed a hard-fought second half left the side exhausted.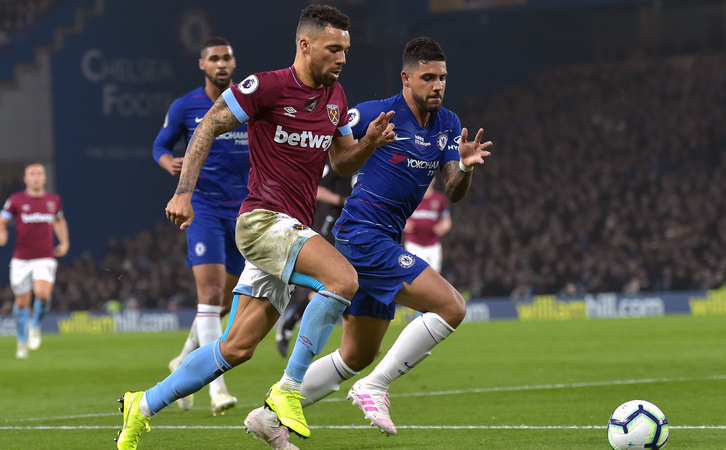 He continued: "We've got good enough players in our team to not come to these places and just sit back and try to stop them from scoring. We need to be taking the game to whoever we are playing, and we showed that in the second half. 
"There were points in the second half where I felt like we were getting on top, and they weren't really creating too much. We were going for the game so much that, in the last ten minutes, the lads were shattered, and they made their chance at the end."
Hazard's two goals were ultimately the difference at Stamford Bridge, and Fredericks admitted the Belgian was one of the Premier League's toughest opponents. 
"He's very hard to play against," Fredericks said. "He's probably the best player in the Premier League, and he doesn't stand out wide. He plays left wing but he doesn't stay out there; he goes inside and picks up positions that the full-back can't follow him into.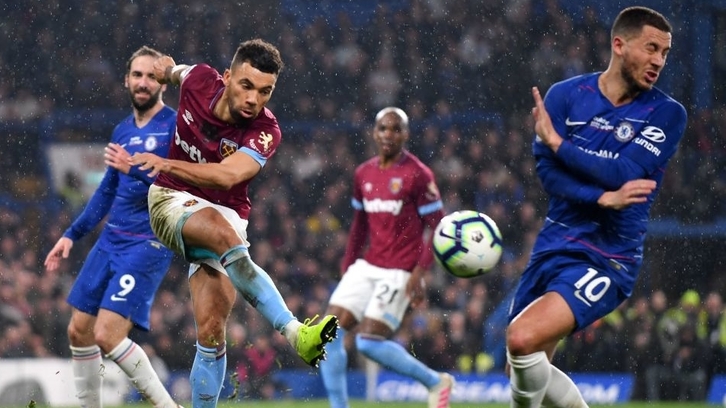 "It becomes more of a midfielder's job but then the midfielders have their own men to pick up too. He does that to pretty much every team he plays against."
With West Ham now straight into preparations for Saturday's match with Manchester United, Fredericks has called on the Irons to learn quickly from Monday's errors.
He added: "We can't give too much respect to the opposition. The top six teams have got great players, but so have we. We need to go into every game, no matter who we are playing, and take the game to them."