West Ham United legend Alvin Martin tells Evening Standard correspondent Ken Dyer that Declan Rice is vying with Lukasz Fabianski to be crowned Hammer of the Year...
Making your England international debut can be a daunting experience but it didn't look that way for Declan Rice.
From what I saw, he slotted in seamlessly to a team which is young, fresh and most importantly, confident.
Former West Ham defender Alvin Martin, who made his England debut against Brazil in 1981 and went on to play in the 1986 World Cup finals in Mexico, earning 17 senior caps in total, was also suitably impressed.
He's looking really comfortable with what he's doing and – in my opinion – it's between Declan and Lukasz Fabianski as to who wins the Hammer of the Year award

Alvin Martin
"One of the things which struck me," said Alvin, "was the way, when England conceded early on against Montenegro, they didn't panic, as they've done in the past and Declan was an important member of a team which reacted positively and was tactically right.
"The other thing which will give Declan a huge lift was that he has an England manager in Gareth Southgate who is prepared to give young players a chance because he trusts them.
"There are players who can play that defensive midfield role who can get away with it without taking responsibility, not being prepared to receive a ball which has a risk involved.
"What I like is Declan's honesty. He plays the game with integrity in that respect, always making himself available even when he knows he is putting himself in a risky situation.
"The big thing going forward is what, while everything is going so well for him in that role, he needs to make sure he continues to improve because he is still young and potentially there is so much more there for him.
"He has to make sure he doesn't take his foot off the pedal, that he goes in every day wanting to improve.
"He's looking really comfortable with what he's doing and – in my opinion – it's between Declan and Lukasz Fabianski as to who wins the Hammer of the Year award.
"When I first went into the international squad back in 1981, I found it so different to what I was used to. Declan already has some experience of that, having played for the Republic of Ireland in friendlies but with England, he's joined a set-up which is so upbeat.
"Gareth Southgate is a young manager, the players connect with him and there is a feel-good factor around the place.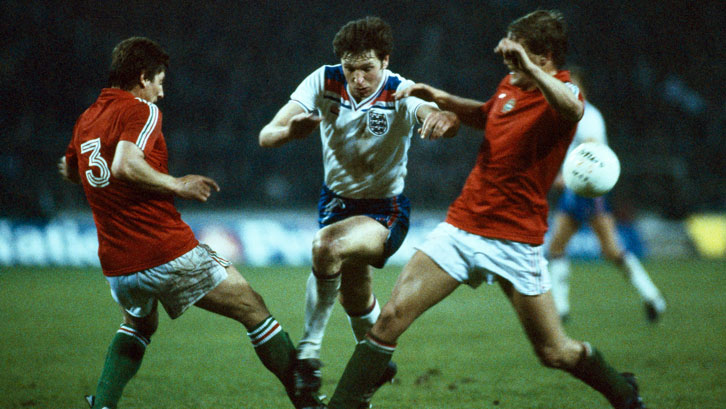 "When I was first picked for England, Ron Greenwood was the manager and I had so much respect for him, it made is easier.
"What I found more difficult was translating what I was doing for West Ham to when I played for England.
"For instance, you would play for England and players would come and get the ball off you – Ray Wilkins, Bryan Robson, Glenn Hoddle.
"What I felt I should have been doing – and what I did do when I played for West Ham, was to say, 'go away, I can do that and you can have the ball further up the pitch'. In other words, it was fitting into a team structure but trying to be more authoritative, without over-stepping the mark.
"I thought Declan got the balance exactly right between showing what he could do but also absolutely helped the function of the team."
If there was a negative about the whole England international experience, it came before the games, with the media writing about past issues which should have no bearing on the 20-year-old's future whatsoever.
"I've met him a few times," said Alvin. "I don't profess to know him well but he is a pleasant, respectful, young man, confident in himself.
"Some players, on the back of that stuff, would have gone into the game thinking, 'if I don't play well here, there is going to be some negative reaction' but not for one moment did it look like that and it certainly didn't look as if he had one negative thought in his head.
"It was another test for him, in terms of maturing – and he passed that.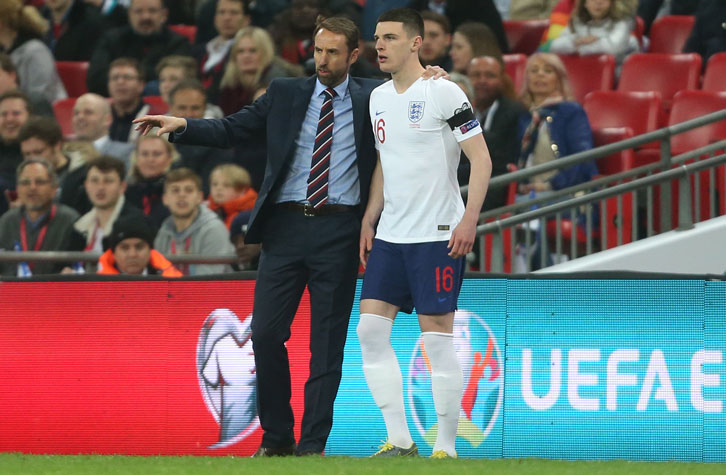 "There will be a lot of England fans who will be looking at his performances and thinking, 'We have someone there who is better than anyone who has played that role in the last two years'.
"Whoever brought Declan into West Ham deserves a lot of credit, as does Manuel Pellegrini for putting him into the team.
"Now the sky is the limit for him. I know he is being linked already with other clubs but that's not a negative. Declan will know that, over the next couple of seasons, he will continue to improve for West Ham and Manuel Pellegrini. He's a good fit for the club. He's in a comfortable place and it's a sign that West Ham are on the right track."