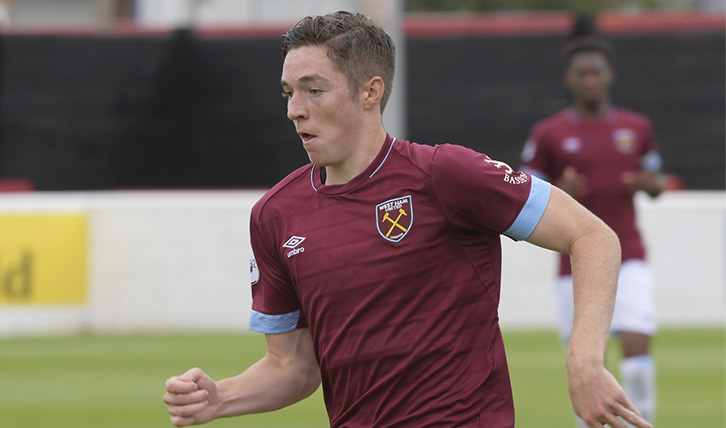 West Ham United midfielder Conor Coventry admitted the U23 squad are desperate for all three points when they take on Leicester City in Premier League 2 on Sunday.
The Hammers, who are battling relegation at the bottom of Division One, know a win will lift them out of the bottom two, at least until the two sides above them – Tottenham Hotspur and Blackburn Rovers – face each other the following day.
And with the support of the fans at London Stadium behind them on Sunday, Coventry hopes the side will receive all the motivation they need to get a much-needed victory.
He said: "It's another big game for us. We really need the points at the moment and obviously being at stadium makes it an even better occasion. Training has been really sharp and with a lot of quality and the boys have shown how desperate we are to win.
"I think everyone knows the importance of the game but I think we are preparing as we would for any other game. We've had some good performances lately so hopefully we can carry that over to this one.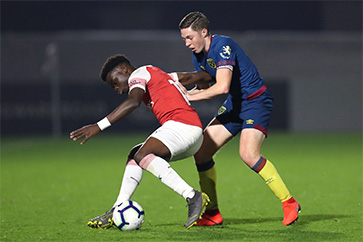 "The main motivation is hopefully going to come the fans. We know we have to get out of this position and that gives us massive motivation know what a win can do for us.
"I think the fans can definitely help us and can lift our levels higher than we maybe know we can go. We love playing in front of the fans it really gives us extra motivation to go and show what we can do."
Coventry has taken on extra responsibility this campaign, captaining the side at times and playing a key part as the anchorman and playmaker at the base of Liam Manning and Steve Potts' midfield.
The Republic of Ireland U21 international is enjoying the added duty in the U23 team.
"I'm really enjoying it," he continued. "The captain role is good and I feel like it's something that I am improving on.
"You've got to be vocal but also show your example with the way you play. It's a great group of boys who don't really need too much pushing on so they've made my job easy and very enjoyable."
Season Ticket Holders and Claret Members can attend Sunday's match for free while tickets are priced at £5 and £3 for adults and concessions respectively. Click here to secure your seats.