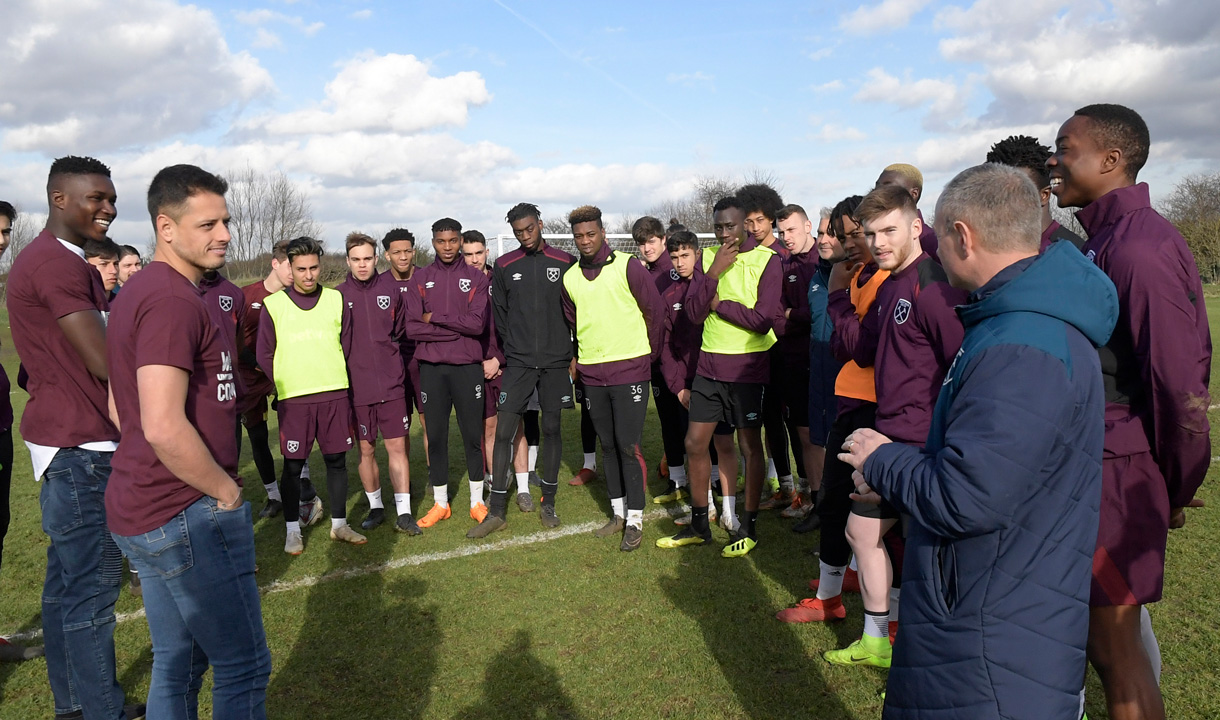 West Ham's Second Chance Academy and Croydon face off on Friday for a place in the final of the SCL League Cup. 
The semi-final fixture will see the West Ham United Foundation's Second Chance Academy team, WHUF Chadwell Heath Blues, hosting the Kinetic Football Academy Blues at the club's community hub in Beckton. 
The West Ham side has delivered supreme results as they reign unbeaten in the League. Wins have included a sublime 5-1 victory over Pro Direct Academy Wembley and a 6-2 feat against Dartford FC Football Academy.
They have developed all aspects of their game during their coaching sessions; training three times a week before a match at the Little Heath Academy Training Ground. 
Bryan Glover, Head of Football Development, spoke highly about the group and the work that's being done by the Second Chance Academy workforce:
"Throughout this season the team's priority has been to develop its tactical knowledge of the game as a whole. A key example of this was when they were lucky enough to receive a Players' Project visit by Javier Hernández who was very clear on the importance of the tactical side of the game, particularly during his short stint managing them in their practise fixture. 
"We're all really excited for the semi-final on Friday which is one of a number of potential successes this group could achieve this year. From me personally, I wish them all the luck as they are a testament to the Foundation on the pitch and in the classroom too."
To keep up with the team through the SCL cup, click here: https://bit.ly/2Uuu3nU 
Trials will be starting soon to become a part of the West Ham United Second Chance Academy. If you are aged between 16-19 and interested in the opportunity to be part of this Foundation scheme, please email [email protected] or ring 07914 198 081 for more information.